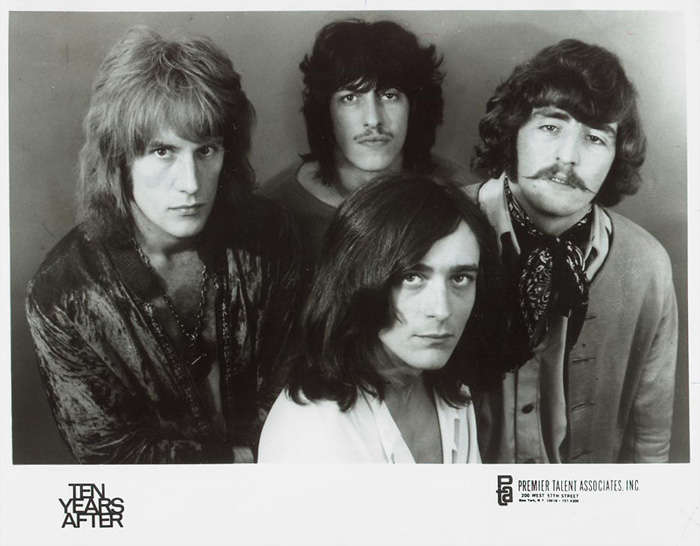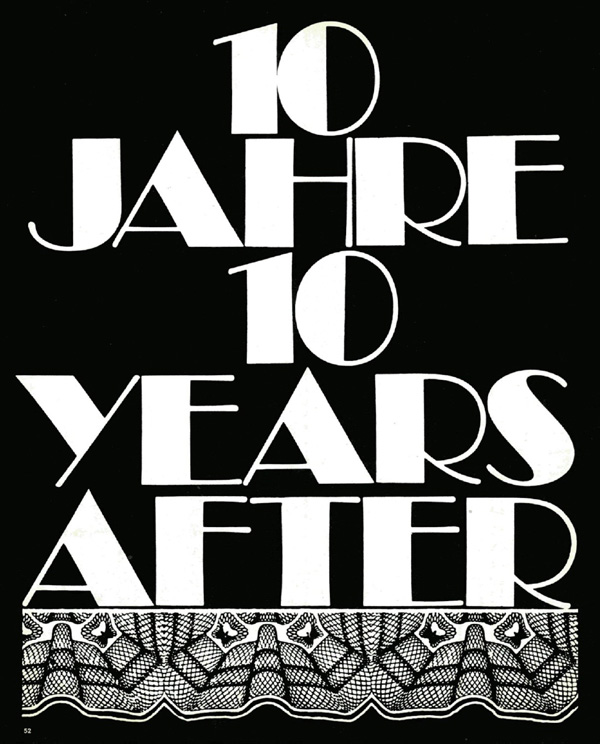 page 52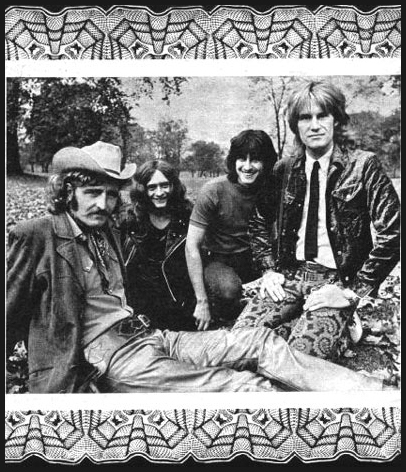 January 1970, Musik Express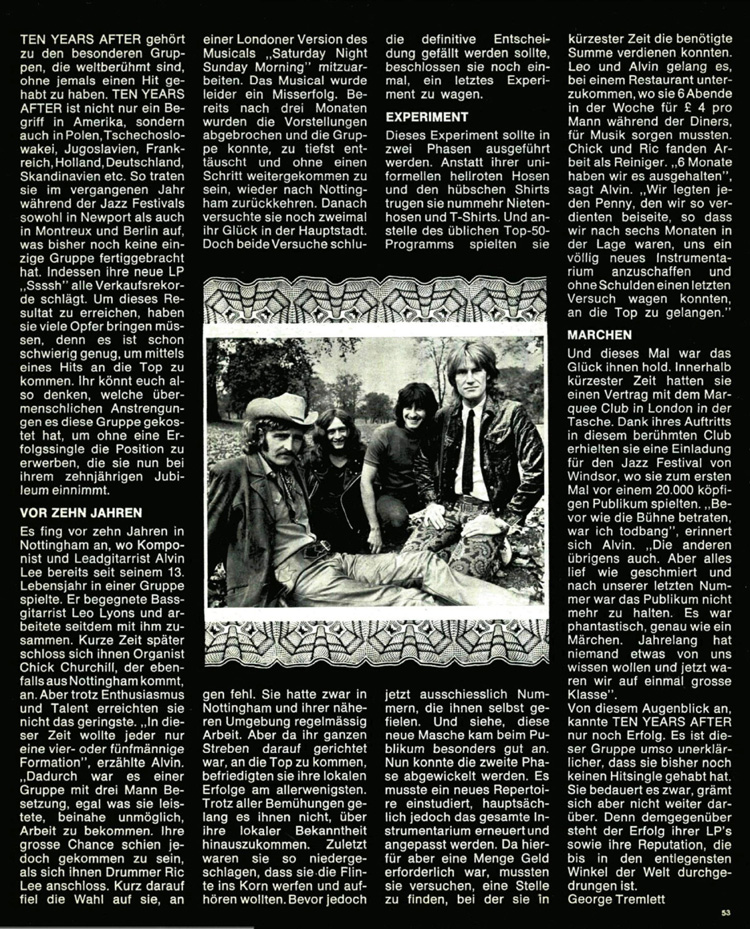 page 53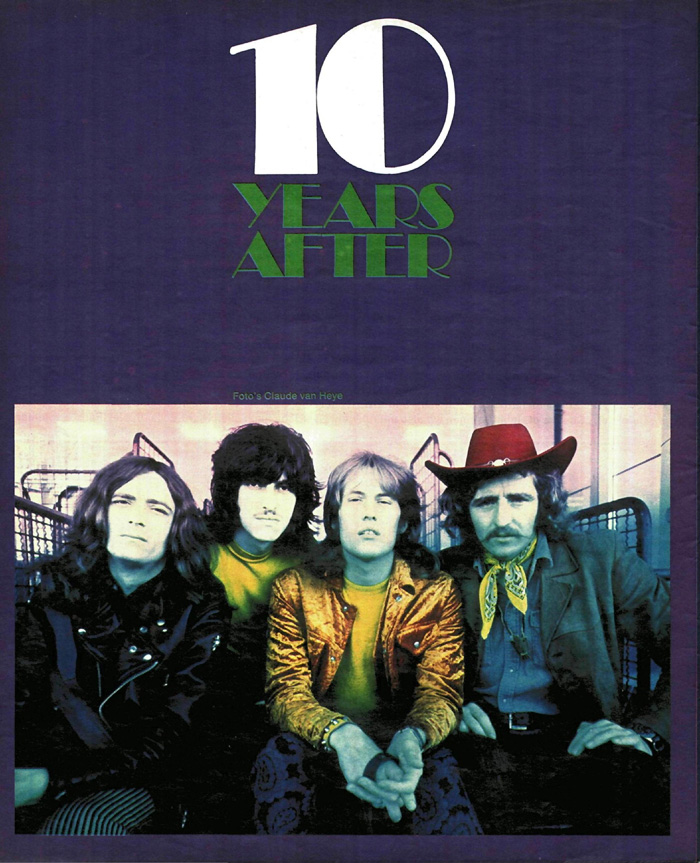 page 50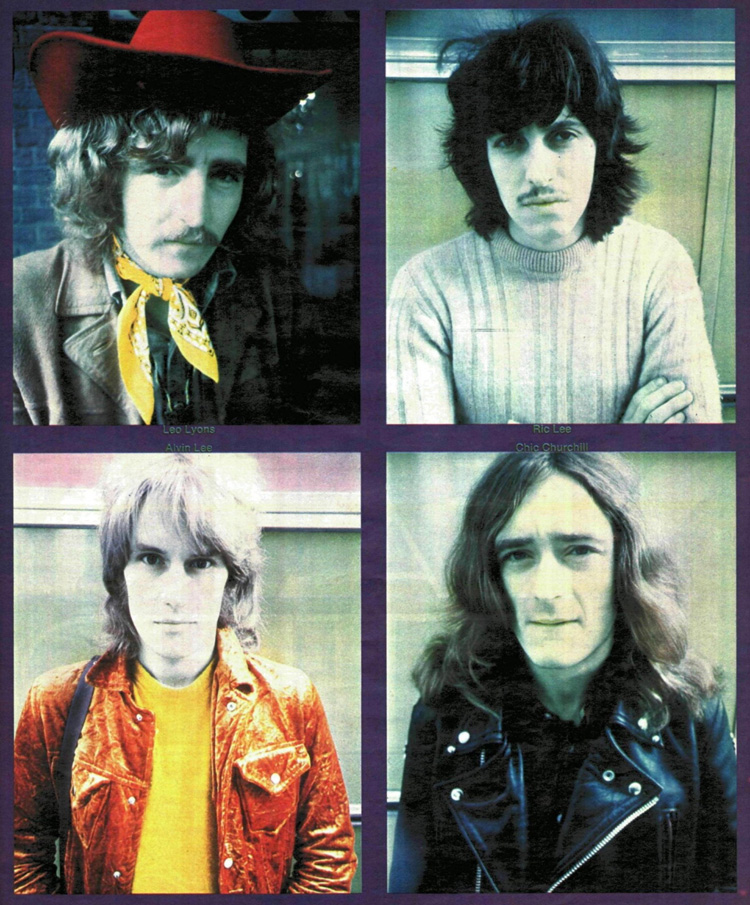 page 51
January 3, 1970

Jackie Magazine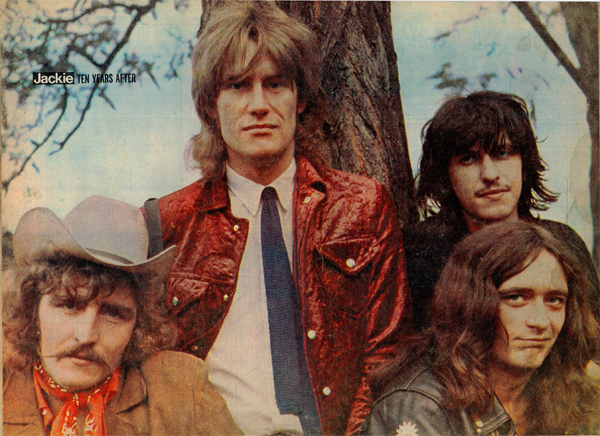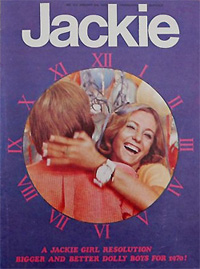 For as far back as Alvin Lee can remember, there was music in his home. His parents played and sang and had countless discs. Their idol was the negro blues "great" Bill Broonzy.
On his visits to Britain he became friendly with Alvin's parents and several times came to their home in Nottingham. "I remember meeting Big Bill when I was a little kid," says Alvin. "I grew up with a great love of his music. There was always a guitar lying around our house.
When I was twelve, I stopped just tinkering with it and got down to serious attempts to play".
Before Alvin was sixteen, he was playing professionally with local groups. Then he formed a trio with his mate Leo Lyons on bass and a local drummer named Dave Quickmire. Dave had to leave for personal reasons, but said he had a friend who was a great drummer. The friends name was Ric Lee. When he came in, the basis was laid of what several years later was to become Ten Years After.
The Jaybirds played in Germany for long spells. Also for eighteen months, they backed the Ivy League. They worked on "demo" discs for other peoples songs, played as session men at recording studios and for a time based themselves in Wales. Where they met with mixed fortunes. Big breaks for the boys came early in 1967, when they came to London and met their present manager, Chris Wright. He introduced them to Chick Churchill, who came in on organ. The group was renamed Ten Years After.
They went down a storm at the Marquee Club in the West End and were kept on there for a long spell. This led to an appearance before 20,000 fans at the Windsor Jazz and Blues Festival. Disc producer Mike Vernon was there to see the standing ovation they received. He signed them for the fast – rising Deram Label and Ten Years After were well and truly in business.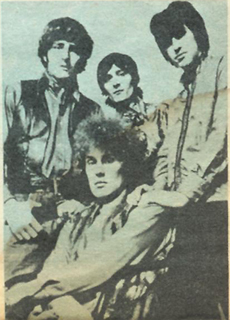 Today – boosted by such great albums as "Ten Years After," – "Stonedhenge" – and "SSSssshhh" they are big in Britain. They have also won an army of fans in America through their disc and their exciting live performances on major tours there. (The group have wonderful souvenirs of their American trips, in colour films taken by Alvin's movie camera).
All members of Ten Years After want to live in the country just outside London. Ric Lee and his pretty wife – ex dancer Ruthann – have already found a cottage retreat. Alvin and Chick are searching for something similar. But Leo, who's visited America's Wild West – says he has become mad about horses and wants a big country house with stables and large private grounds in which to ride.
Alvin says, that in his country cottage, he'll do the same as he does in London: practice guitar at every possible moment. Many fans in Britain and America call him "the fastest guitar alive". Explains Alvin, "Practice has a lot to do with my speed. So does the fact that I can easily memorize long complicated passages".
Leo Lyons: Born November 30, 1944, in Standbridge, Beds, has light brown hair, blue eyes and is five foot eleven inches tall. Hobbies: Old cars, and wandering around towns.
Alvin Lee: Born December 19, 1944, in Nottingham, has fair hair, green eyes and is five foot ten inches tall. Hobbies: Photography and Tape Recording.
Ric Lee: Born October 20, 1945, in Cannock, Staffs, has black hair, brown eyes and is five foot nine inches tall. Hobbies: Driving and Messing About
Chick Churchill: Born January 2, 1949, in Mold, Flintshire, has light brown hair, blue eyes

and is five foot eight inches tall. Hobbies: Raving It Up.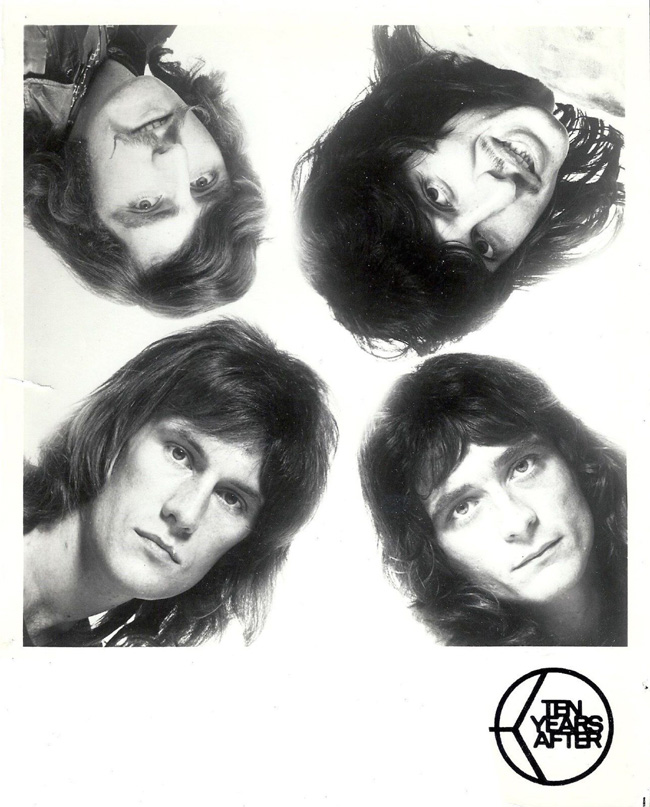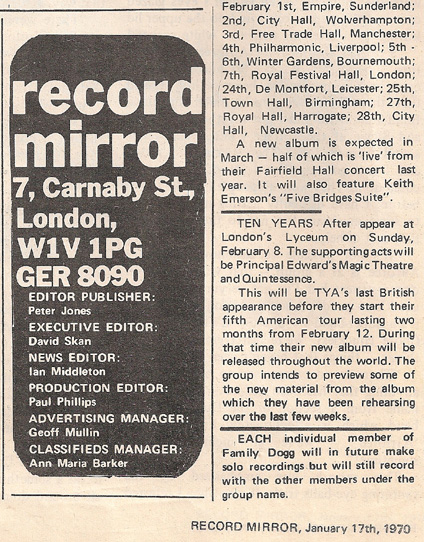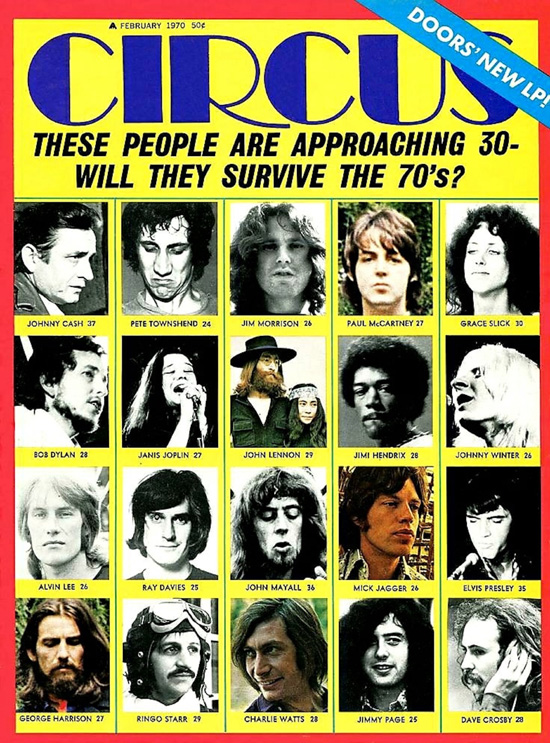 February 1970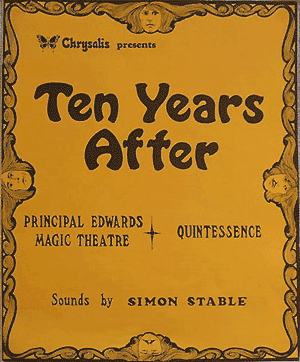 From Melody Maker, February 14, 1970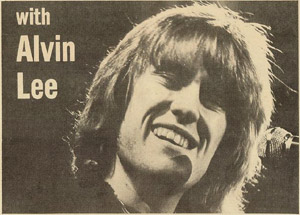 With Alvin Lee
THE JAYBIRDS:
It was me, Leo and a drummer called Dave Quickmore, (Quickmire) who left the band just before we came to London and missed out a bit. I think he's still playing in Palais bands.
I've been thinking of reforming them for an album—we used to specialize in Chuck Berry and Elvis Presley numbers—and in a way it was one of my favourite little bands. I really enjoyed playing with them. Now I've had the initial burst of ideas, I would like to do something with them even if I have to cut the tapes myself to see if we can recapture some of those old things.
COUNTRY BLUES:
I immediately think of Big Bill Broonzy who was an early influence of mine. I actually met him when I was a mere wisp of a lad. My folks used to go to a jazz club in Nottingham and they got him to come home one night. I was only about 10, I think, but I was most inspired to say the least, I collected all his records and I've liked him ever since even though I've moved away from that style. I still play Broonzy occasionally, it's very real music.
AMERICA:
I can never make up my mind up about America, I'm always glad to leave but in a way I look forward to going. It's an adventure, you never know if you're going to get back alive or not.
It has a lot of good things going for it but it's a country of extremes—the good things are good, especially for musicians, but the bad things are really bad. America seems very wild and uncouth to me but it's done us a lot of good.
THE IVY LEAGUE:
We got hung up with the Ivy League. When we left Nottingham we were in "Saturday Night and Sunday Morning" at the Prince of Wales Theatre—playing music in the wings and coming on shouting—but that folded up quicker than we expected and Leo, Ric and myself stayed on in London to seek our fame and fortune.
We started doing the backing for the Ivy League and I think they were quite an important little event in our careers because we learnt a lot while we were with them. All we had to do was to make noises behind them but it was very boring musically and when we split from them it took about six months to get our own things back again.
RADIO:
Apart from the Pete Drummond show, there's more progressive sounds played on BBC-2 than there is on the BBC steam radio. I've several hundred pounds worth of fidelity tuner there but I've never found anything worth tuning in. Their middle of the road attitude towards music annoys me.
The radio only seems to appeal to Northern housewives, teenyboppers and old cronies which leaves me right out and there are quite a few people like me.
WOODY HERMAN:
All we've ever done is to do a version of one of his numbers—"Woodchoppers Ball" –which is really a verse but people started making arrangements for us to do a Carnegie Hall concert with Woody. As we do it twelve times faster than he does, I motioned (voted) against the motion.
JAZZ ROCK:
I suppose you mean Blood Sweat and Tears and Chicago. It's nice background music, it's cocktail jazz, it's eating your dinner to jazz which just isn't jazz to me. I've got disenchanted with jazz especially the jazzman's attitude. I went to the Dave Goldberg thing at the Bull and it was drowned by a display of noise. A lot of the things being put down have no reason for being there, they're just making noise to play on a record player. As far as jazz-rock goes there'll be a barrier as long as we are using that term to describe it. Why does everything have to be categorised?
SUPERSTARS:
Don't believe in them. It's categorisation of success for commercial exploitation.
GUITAR SOLOS:
A subject near and dear to my heart. And they are handy when you forget the words!
NOTTS – YMCA:
That was our fave - rave stamping ground. We had a good thing going in Nottingham and we were making good bread too—about fifty pounds on a Saturday night which we used to split three ways on the night. It seemed a lot more then than what we are getting now. That was a most enjoyable area of my life.
POP PRESS:
I think the press itself does a pretty good service (lick- lick – crawl- crawl) but I think sometimes it's a little bit too middle of the road as far as trends go. The press doesn't knock anything in case it snowballs and becomes the big scene. I always get good ideas for what I should have said about three hours after the interview has finished but I don't take it that seriously because I don't like rambling on and boring people.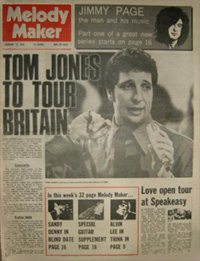 Record Mirror – February 21, 1970

New York News – Cabled Direct From America

Ten Years After In The Superstar Bracket In America

Ten Years After are emerging into super-status in America, at the start of their current tour. When tickets for their New York Fillmore East appearance went on sale, the queue / line – started as early at 6:30 a.m. ! By the time the box office closed that day, 20,000 dollars worth of tickets had been sold, a record one day sale for the Fillmore, announced boss Bill Graham. So to cater for the incredible demand, the Fillmore has scheduled an extra performance at the Fillmore.
Ten Years After Tour Schedule For 1970 - February to July
February 8, 1970 – Lyceum Strand Theatre – London, England
February – University of Hartford Connecticut – Hartford Connecticut
February 26, 1970 – Fillmore East – New York City, New York – Featuring Tommy Bolin with his band called Zephyr.
February 27 and 28th 1970 – Ten Years After at the Fillmore East New York, New York
Also featured on the bill are, Doug Kershaw and John Hammond
March 8, 1970 – At The Garden P.N.E. in Vancouver, British Columbia
March 12 – 15th 1970 – Fillmore West in San Francisco, California. The band plays songs from their new album called, "Cricklewood Green".
April 28, 1970 – Coliseum in Vancouver, British Columbia Canada
May 8, 1970 – Lyceum Strand Theatre London, England.
Ten Years After begin a British Tour with the supporting acts being, Mathews Southern Comfort and a band called Writing On The Wall.
May 9, 1970 – Guildhall in Southampton, England
May 11, 1970 – Town Hall in Birmingham, England
May 13, 1970 – City Hall Newcastle, England
May 21, 1970 – Music Hall in Aberdeen, Scotland. With special guest Mark Bolin and his band T. Rex.
May 22, 1970 – Green's Playhouse in Glasgow, Scotland. With supporting act Wilde Horse.
May 24, 1970 – Caird Hall in Dundee, Scotland. Again with Marc Bolan and T. Rex supporting Ten Years After.
May 25, 1970 – Free Trade Hall in Manchester, England
May 26, 1970 – Aragon Ballroom in Chicago, Illinois, U.S.A. Also on the bill are, B.B.King, Brownsville Station and Mott The Hoople.
June 27 and 28th 1970 – Canadian National Exposition Grandstand in Toronto, Canada
These dates are part of the Trans Continental Pop Festival – with Ten Years After, Janis Joplin The Grateful Dead, Delaney and Bonnie, Traffic, Buddy Guy, Leslie West and Mountain, Tom Rush, Sea Train and Melanie Safka.
July 2, 1970 – Playhouse in Westhampton Beach, in New York
July 3, 1970 – Stony Brook University in Stony Brook (upstate) New York State
July 4, 1970 – Ten Years After perform at the second Atlanta International Pop Festival in Gainesville, Georgia. It was a three day festival which also featured, Jimi Hendrix, The Allman Brothers Band, Leslie West and Mountain, Procol Harum, Ginger Baker's Airforce, Jethro Tull, The Chambers Brothers and many more artists.
July 1970 – Cincinnati Pop Festival
July 17, 1970 – Spectrum in Philadelphia, Pennsylvania
July 18, 1970 – Ten Years After perform at Randall's Island Pop Festival at Downing Stadium in New York City.
July 1970 - San Bernardino, California
July 22, 1970 – Los Angeles Forum in Los Angeles, California
July 23, 1970 – Tarrant County Convention Centre in Dallas, Texas
July 25, 1970 – Sam Houston Coliseum in Texas
July 28-30th 1970 – Fillmore West in San Francisco, California. Also including supporting acts, Cactus and Toe Fat.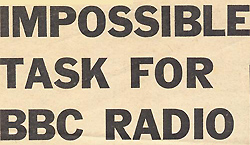 Impossible Task For BBC Radio
Melody Maker – February 28, 1970
Alvin Lee – Think In Comment
BBC SOUND radio has an impossible task to perform – to please the whole nation all the time on a limited budget. Obviously they must compromise. But Alvin Lee's comments in Pop Think In are none the less valid. There must be thousands of people in the country who have bought expensive stereo tuners and who, because their taste does not turn to Radio 3, will possibly never even hear a stereo programme.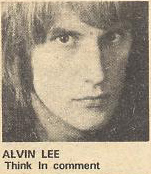 People who like pop yet have an ear for hi-fidelity, are very poorly served. AM (short, medium and long waves) is just not capable of producing hi-fidelity, yet hardly any pop is put out on the vastly superior VHF. Could not for instance, the Saturday programs on Radio 3 be broadcast on medium wave only, and Rosko, Peel and Drummond be put out in its place on VHF alongside medium wave 247? Why waste good VHF music time on the voices of sports commentators? I would however, like to compliment the BBC on the new Sunday John Peel Show, particularly the Keef Hartley one, which was a knockout. The Pentangle and Moody Blues shows were good too. This is the way to beat needle time. There are a good many groups who are capable of producing good live shows.
By G.K. Smith, Staines, Middlesex
March 2 - 4, 1970
The Boston Tea Party, Boston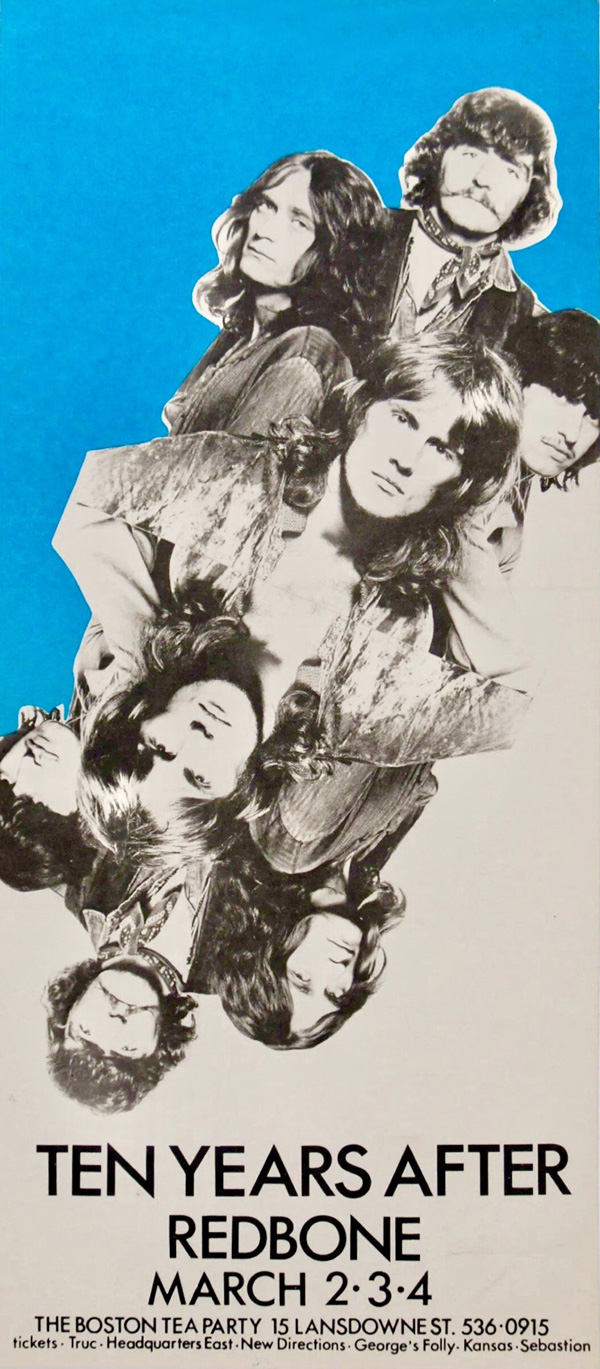 March 12 & 13, 1970 - Fillmore West - Concert Poster, Artist: David Singer
1.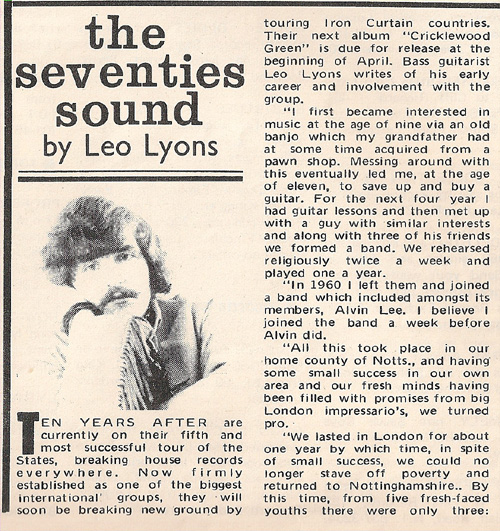 2.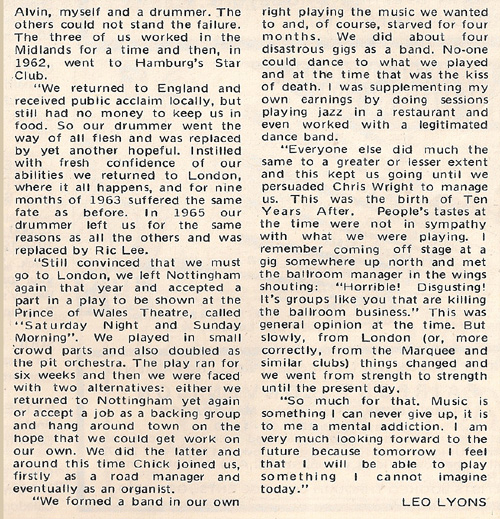 Record Mirror March 14, 1970


New Musical Express March 14, 1970
March 28, 1970 - Ten Years After at The Ludlow Garage – Cincinnati, Ohio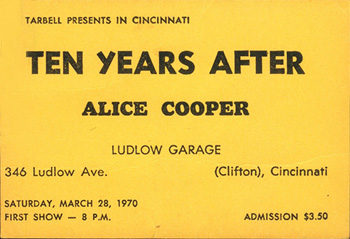 Ten Years After with Alice Cooper, The New York Rock and Roll Ensemble and Mad Lydia – Remembering the 1960's Music Venue that put Ohio on the map.
It was the summer of Woodstock. A few weeks after the epic in 1969, its counter culture musical vibe came to Cincinnati, Ohio with the opening of the Ludlow Garage located at 346 Ludlow Avenue, in Clifton. The club even had pieces of the original Woodstock sound system. Cincinnati had never seen anything like it and hasn't since. It likely won't again.
It was open for less than two years, the concert hall brought to town the best of the exploding rock scene that represented a creative burst that has yet to be repeated in music history.
It earned the reputation as the "Fillmore of the Midwest". The opening night at the Ludlow Garage featured: Grand Funk Railroad, Lonnie Mack and Balderdash. This was on
September 19, 1969. At the time, it was one of just a handful of "Hippie Rock" palaces in the country that started springing up, mimicking Bill Graham's Fillmore East and West.
It's thanks to the Ludlow Garage, Cincinnati was at the heart of the day's alternative music world. A popular band that played there was "The Goshorn" that became, "The Pure Prairie League". Two local psychedelic bands who played there were, "Balderdash" and "Bitter Blood Street Theatre". Later on, a band called "No Saints – No Saviours" which was an Allman Brothers Tribute Band, that featured guitarist Sonny Morman and Bob Nave on keyboards. Bob played at the Ludlow Garage when he was a member of "The Lemon Pipers", who had a million seller gold record with their hit, "Green Tambourine". It was released at the end of 1967 and it peaked at number one on the Billboard Hot 100 for one week, the first week of February 1968. Jerry Kasenetz and Jeff Katz were also responsible for "The Ohio Express" and "The 1910 Fruitgum Company" all three bands were the best in Bubble-Gum Music Business.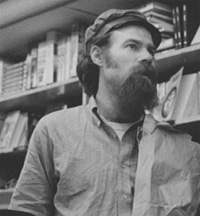 Jim Tarbell figured that one way to keep the baby-boomer youth out of trouble and off the streets was to put on a show, so he booked the up and coming psychedelic group Vanilla Fudge and they played in an old abandoned church in Hyde Park. Soon he offered a steady diet of bands. He went to San Francisco to explore the hippie scene and its music and then attended shows at the Fillmore West and the Avalon Ballroom. He liked one band so much that he booked them for his youth concerts, they were called "The Grateful Dead". Jim says, "It was their first tour out east, I kind of thought these guys might be big someday".
The concert turned out excellent. But, I then realized that because my youth concerts were such a big hit, I would need a much bigger place. I leased an abandoned auto repair shop in Clifton, Ohio and began the task of cleaning up years of grease, oil and grime. After all this was accomplished, it was a trip just getting
into the Garage, Jim says. You had to pass through two 14 foot tall – 4 inches thick wooden doors with 4 foot high brass handles. You were put on notice right away that you're into something very different here. Then you had to walk down these huge ramps that were used to get the cars in and out of the main garage area. Once in the basement, there was a huge subterranean room where our macrobiotic food booths were located. Then you go up a winding staircase to the upper level where the concert hall was. Once inside the cavernous 10,000 square foot room, which was more than capable of holding up to 1,200 people, there was an Alice In Wonderland quality.
Jim continues, "we had 8 foot tall – high chairs that could hold up to four people. Going to the toilets was also a treat because you walked right into a gigantic Quaker State Oil Can. The ladies room was a huge Pennzoil can. I also found these reproduction oriental carpets for people to sit on".
The Allman Brothers Band:
There was the Allman Brothers Band, who had a very special relationship with our Ludlow Garage, this after playing its first show north of the Mason Dixon Line, there on December 19, 1969. The band returned two more times in what would prove to be a trial run for the groups huge breakthrough concert and record album, "Live At The Fillmore East".
The Brothers were also recorded at the Ludlow Garage a year before the famous Fillmore set, but not released until 1991 by Polydor Records. There's a haunting version of "Dreams" with Duane Allman flashing his finest otherworldly guitar licks.
Ten Years After with Alice Cooper:
I have yet to find any photos of Ten Years After or concert reviews of the band. No set list or posters. I did find a little snippet from Alice himself, where he reveals that he wrote his hit song, "I'm Eighteen" backstage at the Garage late one night after a concert.
Siereveld worked at the Garage as what we might now call an intern / apprentice position. He was a neighbour kid who hung out and did all kinds of odd jobs, because "we just wanted to be a part of the culture, and the Garage was where it was happening". He ended up running the sound-board many nights. He notes that almost all the concerts played there were recorded on a then state of the art eight track equipment. The tapes themselves have been handed from person to person over the years. Some have been lost, and B.B. Kings had been stolen the night he played here, right out of the office, it wasn't even cold yet. It was never recovered.
Big Change Came:
By 1971, the scene had drastically changed. The cultish hippie music had gone main stream, and its artists started moving into the biggest arenas. For example, Jim had booked "Cream" to play at the Garage, but the band got so big – so fast, that they cancelled the gig and moved right into the big concert halls.
Tickets:
The average Garage ticket cost around $3.00 and up to $5.00 for the big name acts. Jim tells us, that to have kept booking, what the bands were suddenly demanding, he would have had to charge the "ridiculous" price of $20.00 per ticket. It all became too commercial and I had no interest in that – I closed the Garage.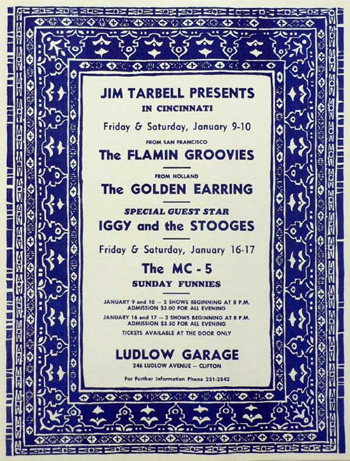 Progressive Rock Underground Scene:
The Bands I Booked for the Ludlow Garage:
Ten Years After, The Allman Brothers Band, Santana, Herbie Mann, The Staple Singers, Spirit with Randy California, Elvin Bishop, Taj Mahal, NRBQ, The Kinks, Ricky Nelson, Humble Pie, Sons of Champlin, Cold Blood, Boz Skaggs, The James Gang, Bo Didley, Iggy Pop and the Stooges, Alice Cooper, MC5, Fairport Convention, The Grateful Dead, GlassHarp, Mother Earth, Brute Force, The Incredible String Band, Bonzo Dog Doo Dah Band. Mountain, The Edison Light House, The Lemon Pipers with Bill Bartlett (now of Ram-Jam – Black Betty fame) The Ohio Express , The 1910 Fruitgum Company, Barry Goldberg, The Flock, Roland Kirk, Johnny Winter, Jerry Rubin, Phil Ochs, Stone The Crows, Vanilla Fudge, Neil Young, Renaissance, Savoy Brown, The James Cotton Band, Ted Nugent and the Amboy Dukes, Golden Earring, Raven, Uncle Dirty, B.B. King, Zepher with Tommy Bolin, Bitter Blood Street Theatre ("Shock Rock") Thomas Owen Knight (creator). Stone Fox, The Flaming Grooves, Balderdash, The Flamin´ Groovies, Glass Wall with Don Yazell, East Orange Express, Sound Museum, Johnny Schott, The Goshorn Brothers, The Blue Birds, Scared Mushroom, Ry Cooder, Captain Beefheart's Magic Band.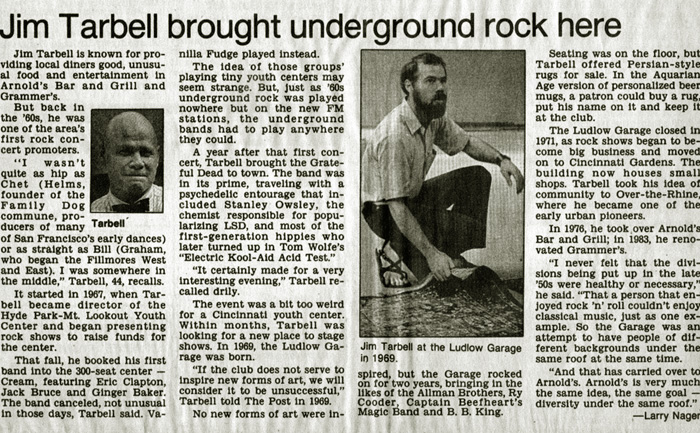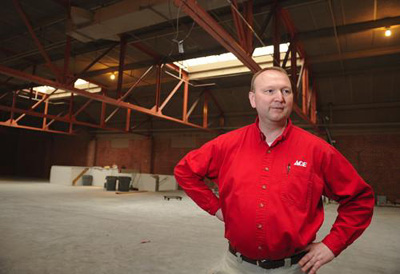 April 2, 1970 - Fox Theatre Hackensack, New Jersey
Concert Review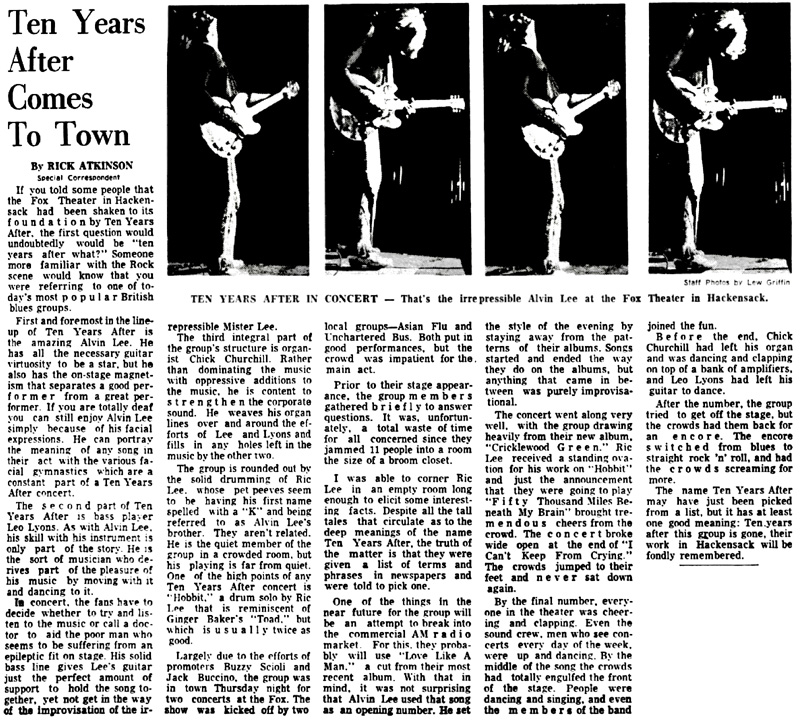 April 3 & 4 1970

TEN YEARS AFTER perform at

Capitol Theatre, Port Chester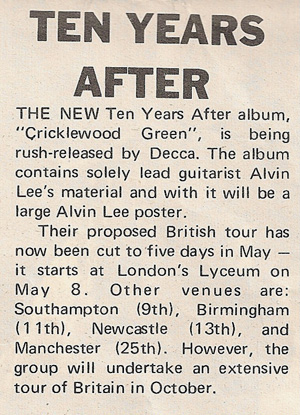 Record Mirror - April 4, 1970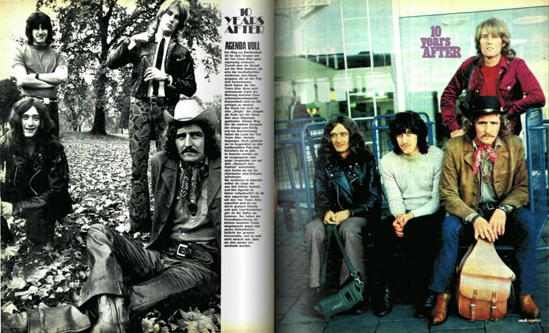 ME - MUSIK EXPRESS 4 - 1970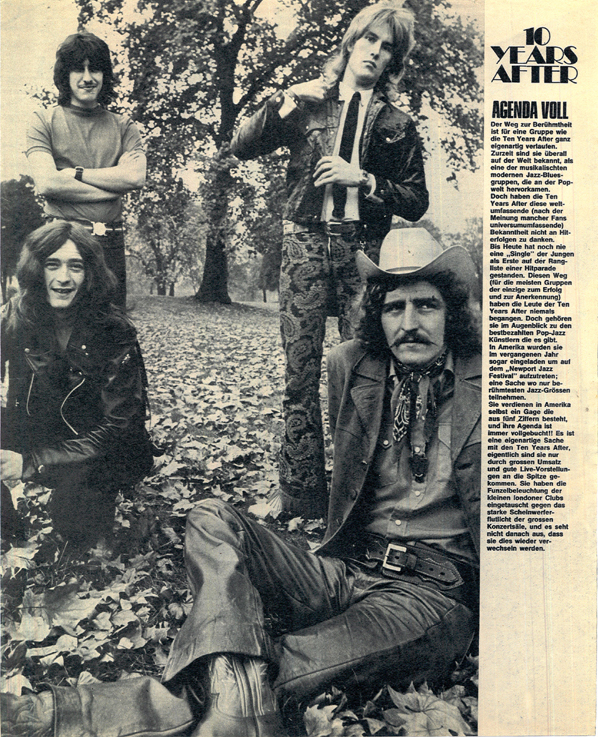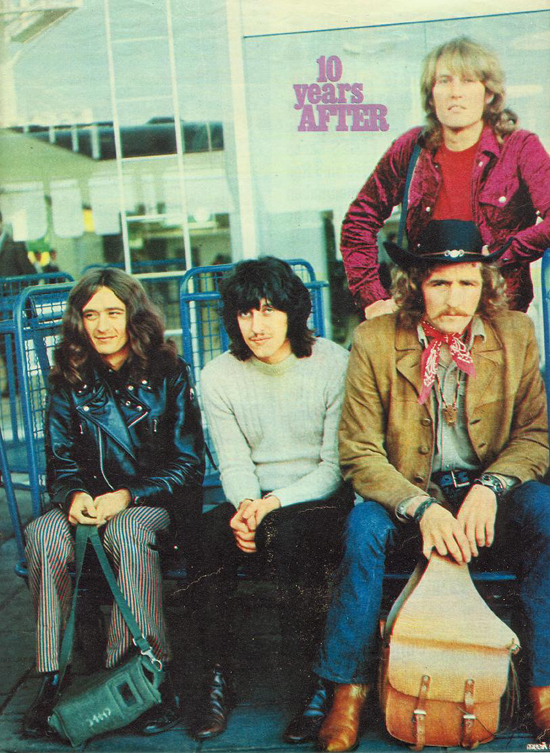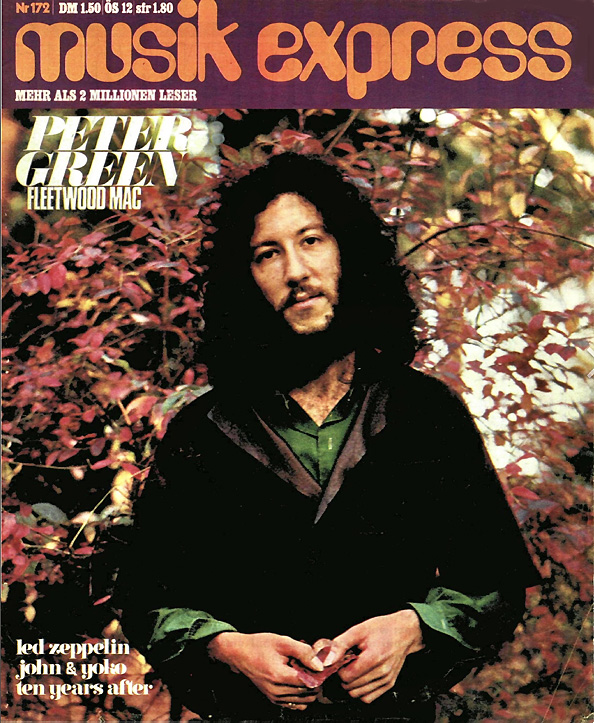 April 1970 - Musik Express Magazine
star bright, vol. 5 - Thailand, 1970

very rare find, contributed by Christoph Müller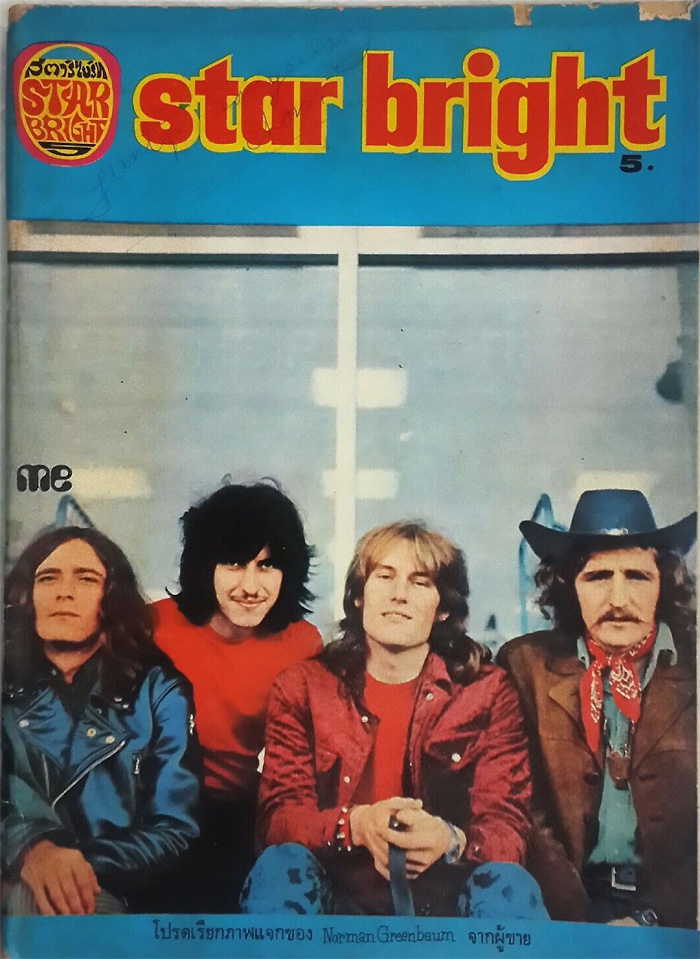 April 4, 1970 New Musical Expresss

Article By Richard Green
Ten Years After – "Cricklewood Green"
Despite the rather unattractive area of the title, this latest offering from Ten Years After is Spot – On. Comprising solely of Alvin Lee compositions, the album ranges over basic blues, out – and – out rock, and even a bit of country and western. It's almost entirely very good, but with a couple of duff spots. The best tracks are, without doubt: "Me And My Baby" and "50,000 Miles Beneath My Brain". They out-shine the others by far. Yet each track is, in its way, worthy of attention.
Sugar The Road – Fast and furious with some familiar riffs. The interplay between Alvin Lee's lead guitar and Leo Lyons bass is good, and Alvin sings to a girl with a trace of venom in his voice, while quite a pace is kept up by the other three.

Working On The Road – Another up – tempo thing with Chick Churchill's organ playing a large part and lyrics sung so fast it's sometimes difficult to hear the words. The guitar break has a high – pitched quality and is just what we'd expect from Alvin Lee.

50,000 Miles Beneath My Brain – All very ethereal with a soft whispery voice, backed by ultra-soft music which, occasionally increases in volume. It's a very good track for the music, in fact, as Alvin , Leo, Chick and drummer Ric Lee all turn in commendable performances. As the tempo and volume increases later on, so does the excitement and it seems as though it's going to get out of control, but it doesn't.

Year 3,000 Blues – Jolly little country and western number, taken in a light – hearted mood. It makes a change / chance to hear something as amusing as this and it breaks up the album nicely.

Me And My Baby – A light jazzy thing, far from the usual Ten Year After freak – out routine. Alvin plays without recourse to distortion and Chick, on organ and piano, is particularly swinging. Leo's bass provides some nice backing and Ric has his cymbals well under control. Very, very good.

Love Like A Man – Starts off as a pretty heavy and ponderous number, in a simple blues form. Little bass runs break up the general monotony, which disappears half – way through, when Alvin sets off on one of his whirlwind solos. Lots of frenzied drumming helps the proceedings.

Circles – Almost folk, it reminds me of one of those Rolling Stone things, like Lady Jane. Acoustic guitar, and what sounds like a flute, add to the general effect, which is one of despondency on a tale of a bloke alone asking: "does it matter what I do? Does it matter if I die?" Oh woe !

As The Sun Still Burns Away – One of those numbers that starts off quietly and gradually builds up to a leaping guitar solo. All manner of weird sound effects a cacophony – but a nice cacophony.
By Richard Green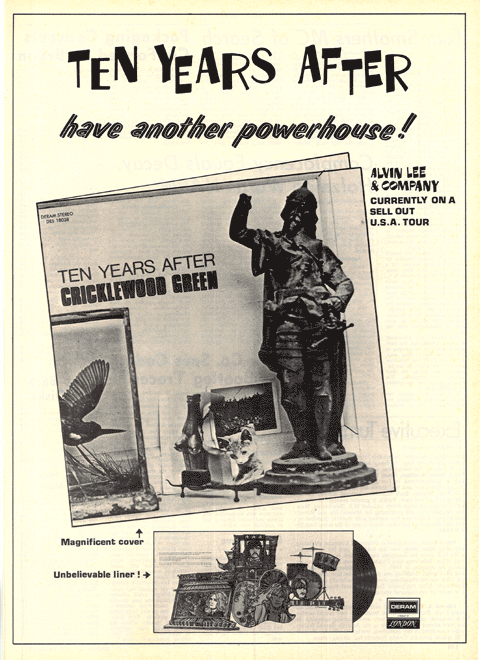 Released April 17, 1970

Ten Years After conclude their 5th tour of America and begin a tour of Germany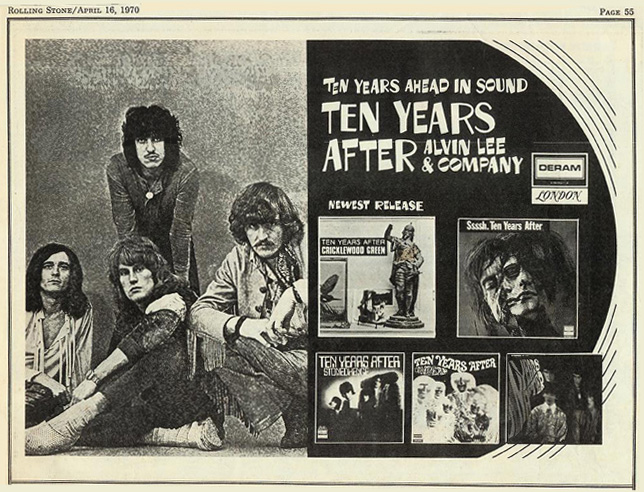 Rolling Stone Magazine - April 16, 1970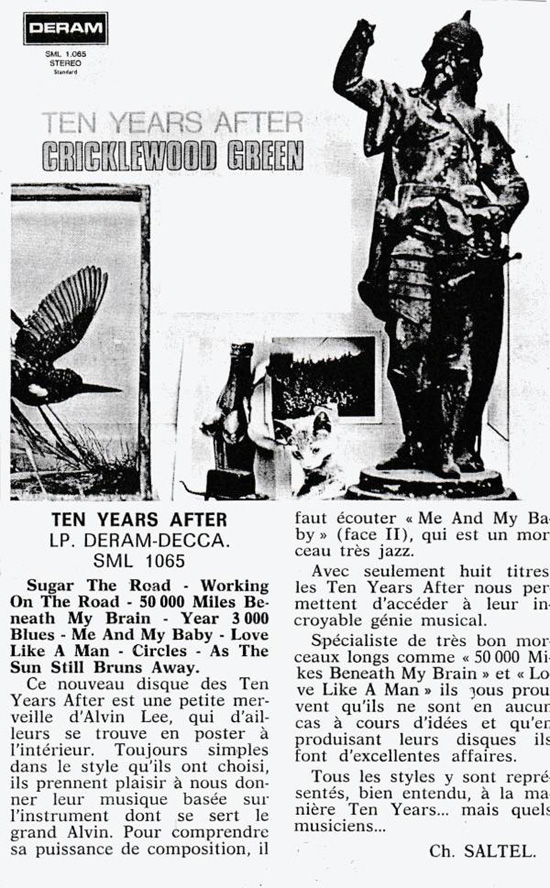 1970 - Pop Music, No. 8 - French Review
From Melody Maker, April 21, 1970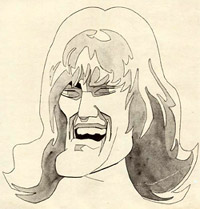 With Alvin Lee
Alvin Lee walked into the MM office wearing a pair of old denims, a worn leather shoulder bag and a green tee-shirt with Fillmore East etched across the front in white lettering. He admitted right off that he had not listened to many records for quite a while, so we ought not to be surprised if he did not guess many.
MCDONALD AND GILES:
"Flight Of The Ibis" from the Island album "McDonald and Giles."
Alvin's Comments:
Sounds like a fervent Paul McCartney fan, I'd say. It's a nice tune, quite pleasant, but the production sounds a bit demolish. Could be your record player though! That'll do for that one, thanks.
(On being told the band) Alvin says, "Oh, is that who it is? I thought they'd get a better sound than that. It really sounds like a demo record.
BURNING RED IVANHOE:
"Gong Gong—The Elephant Song," from the Warner-Reprise album "Burnin" Red Ivanhoe."
Alvin's Comments:
"Haven't the faintest who this is. Sounds like Hollywood music to me, has something of Zappa's stuff about it, but I don't think it is him. Actually, I like it. It's far out, in fact. Oh, if they're not American, they must have been recorded in England. Not English? Mmm. Burnin´Red Ivanhoe, you say. Are they Danish? Ah, they're friends of our photographer John Fowler. I had a record of theirs a year ago, a double LP, and thought it was very good. Yes, they seem to be reaching out for something. I don't know what they've got there, but they're on the road to somewhere.
FAMILY:
"Holding The Compass" from the Warner-Reprise album "Anyway."
Alvin Comments:
Oh, it's a live recording, is it? (As soon as the voice comes in). Ha Ha, it's young Roger Chapman. Family are one of my favourites. I was knocked out by that first record they did—what was it? "Music In A Doll's House." Actually, I recorded them live in Copenhagen some time ago on me tape recorder, but it wasn't as good as this. They're great in stereo, they wipe me out. I've also got a film of them at the Isle Of Wight, this year. In fact, I got thrown out of the enclosure for doing it.
Family really are far out. Chris Wright, as well—you know, at Chrysalis—has got a film of Roger Chapman smashing up his mike.
JEAN LUC PONTY:
``King Kong´´ from the Liberty album ``King Kong.´´
cellPadding="6" Alvin Comments:
Sounds like The Mothers again. Is that Ian Underwood? He's very far out. I don't really know the names of the band. It's very advanced, isn't it? It's yer progressive jazz, really, isn't it? That stuffs all right, but they tend to sound like screeching cats when they go too far out. This doesn't this doesn't go too far. I can't think of anything concrete to say, it's above my head. Shall we say, anything over 12 bars, maybe 16, and I'm lost.
FRANK ZAPPA:
"Sharleena," from the Bizarre album "Chunga`s Revenge."
Alvin Comments:
Everything sounds like The Mothers today. Oh no, it's not is it? I played with them in the States, and they were just fantastic; they just jammed and jammed, only it was the tightest jamming I've ever heard. In fact, I can go so far as to say it was all completely organized, note for note, although it can't be of course. All these albums you've played today are influenced by Frank Zappa. He's a very together guy, a fantastic person. I met him at the Belgian festival—you know, the one that was suppose to be in France but was moved to Belgium—and we were stuck in a tent, eating hot dogs and talking. I asked him why America was so paranoid, was it paranoid because it smoked so much, or visa versa. He said it was a bit of both, and that America was freak-land.
What do I think of this record? Well, I'm sure there would be something better than this on the album.
CACTUS:
"Let Me Swim," from the Atlantic album "Cactus."
Alvin Comments:
It's American. You can tell that because all the Americans copy Led Zeppelin. This is the equivalent to those Kathy Kirby records of 10 years ago, although it's a lot more hip and beatty. It's deliberately commercial in the same way. It's O.K., I suppose, but I can't take it very seriously, because it was made for a reason, and I don't agree with that reason. Who is it? Oh, yes, we've played with them in the States. I like the bass player. That wasn't very special.
EDWIN HAWKINS SINGERS:
"When You Try," from the Buddha album, "Live At The Concertgebouw, Amsterdam."
Alvin Comments:
Mum, it's the Edwin Hawkins Singers versus the English team. They all sound the same to me. It's pleasant, but they don't get me off, but then, not much does now. I'm getting very cynical, and blasé even—shall we say, between cynical and blasé. Even the musicians who are laying heavy things down, it's coming out like chewing gum. What can I say? It's good to tap your foot to.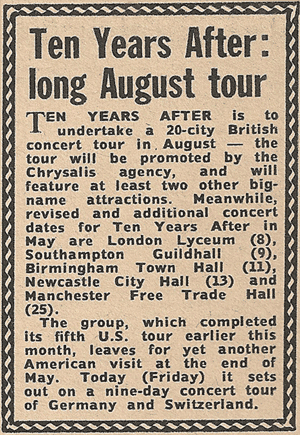 New Musical Express April 25, 1970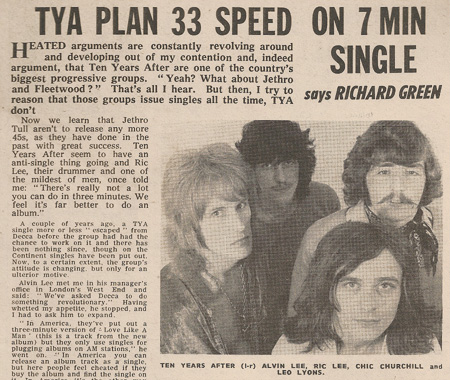 New Musical Express April 25, 1970 - click on picture to read the article
28 April 1970 - TYA at Sporthalle Sindelfingen
Photographer: Martin Walter / Contribution by Christoph Müller
Under the Influence, this week:
The ALVIN LEE Interview "Little Richard turned me on to rock 'n' roll and others I like".
Elvis Presley "Hound Dog"
This has to be included simply because of its guitar sound. The second guitar solo is completely amazing. It comes in like somebody dropping about fifty scaffold poles. It's always been a sound I've tried to emulate but never got anywhere near, and never met anybody who has.
John Lee Hooker "Sugar Mama"
I think anything by John Lee is good because he's got such a funky style. There's nothing forced. It's just the way he is, stomping and natural.
Big Bill Broonzy "Hey Bud Blues"
Big Bill Broonzy has always been one of my favourites. He's got an unusual guitar style, almost playing rhythm and picking at the same time. It's very earthy as well, which I like.
Little Richard:
It's hard to think of any one track. There are just so many classics. Basically I admire him for his original rock and roll. I mean he didn't invent it but that's who I first heard it from and his playing and style has always stuck with me a lot.
Steve Miller Band "Sailor"
It's an incredible production and stands up as a whole album. Like, side one is a complete entity by itself. I don't think any track picked out would sound as good as the whole side played through all at once. You've got the fantastic start with foghorns before it builds up and then comes down with the rain and everything.
Steve Stills:
I also like Steve Stills particularly for his country feel. He plays good guitar and writes interesting songs. His records have an unoffending atmosphere. It's just natural music. He's also the first guitarist who plays in open D a lot. It's a different tuning with its own sound,and I think he does more with it and has taken it further than anybody else.
Otherwise I like the album with Jack McDuff and George Benson. Simply because it's good playing.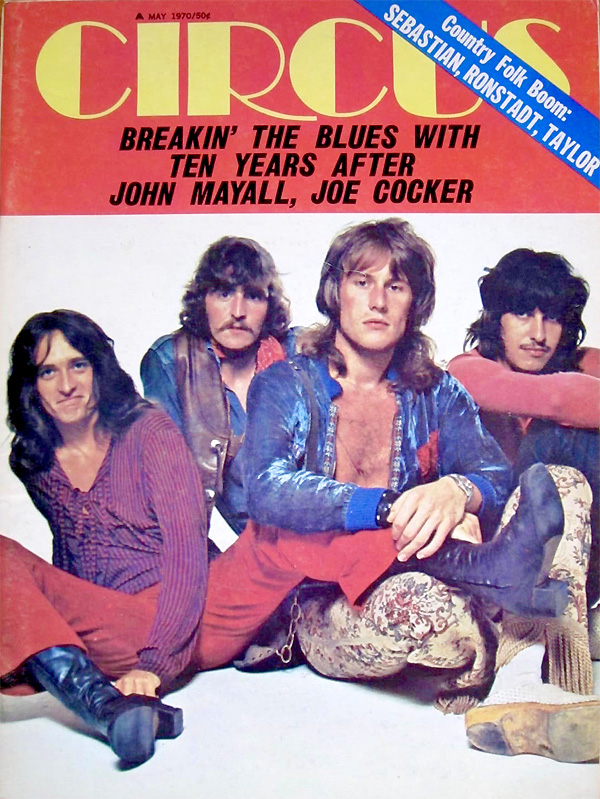 Circus Magazine, May 1970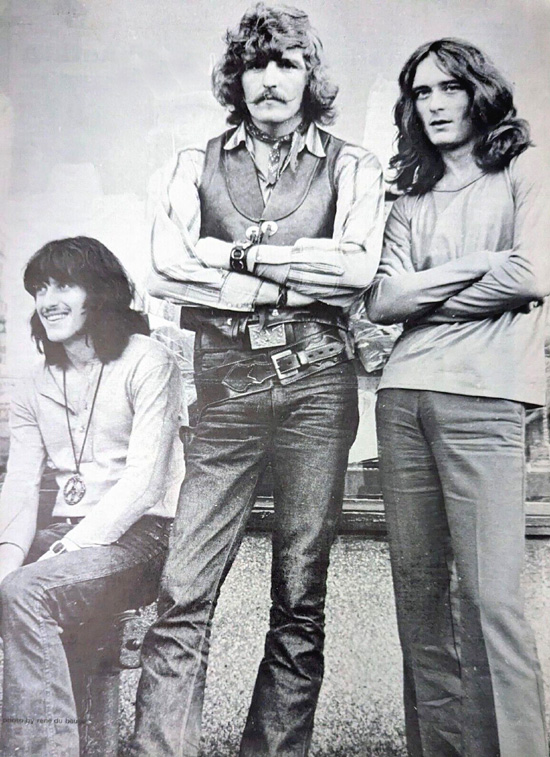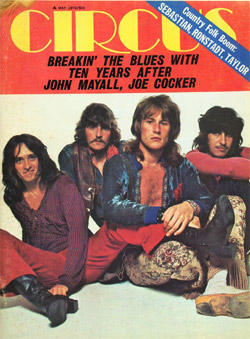 CIRCUS MAGAZINE
From May 1970
Breakin´ The Blues With Ten Years After
Big things are happening for Ten Years After. They've released a new album, "Cricklewood Green", (London) and dominate the Warner Brothers film "Woodstock", in which Alvin Lee lets loose for a good twenty minutes of cinematic assault.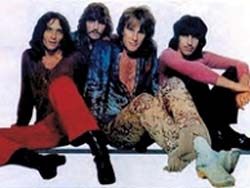 When the announcement was made that the group would be appearing at the Fillmore East, there was a rush on the box office that within one day pressed the management to provide two extra shows to accommodate the hordes of fans.
The new album is similar to the last one, said Alvin Lee. "We've concentrated on improving the quality, though," he emphasized. Everyone seems to agree. A photographer who travelled with the group on this recent tour ( Joe Sia / Rene Du Bauge) said they've cut all the speed trip stuff and have become one of the more tasteful bands to come from England.
Their fifth album is a natural musical progression. "We don't sit down and think, "Now we've got to sit down and show a progression" he said. "We just get together and do what we feel at the moment. It usually turns out best that way. A natural approach usually brings out the best."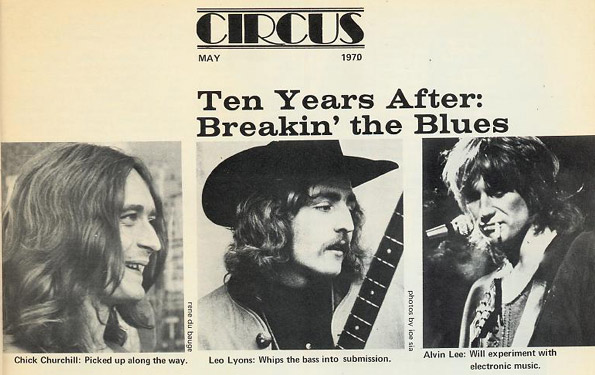 "We're now playing to a new generation of audience than that of two or three years ago," he philosophized. Three years ago we were playing to the twenty to twenty five age bracket. Now we find we're getting a lot of young kids-like seventeen to twenty. Our audience is constantly changing. They're not going to get fed up with what we do because a lot of them are new to it all the time."
Even though Ten Years After has almost a fanatic following no matter what age, Lee wants to experiment with the group's music. Expressing great interest in electronic composer Tod Dockstader, he said new directions for the group might come from the field of electronics. Dockstader is a native of St. Paul Minnesota, whose past includes jobs as a painter, film editor, production designer, writer and cartoonist. He calls his music "organized sound."
This is what interests me, the electronic sounds, as opposed to music," the guitarist said. "It still is music, but it's just taking another step. It could be the wrong direction, I don't know, but I'm interested in finding out. I hope to do a few experimental gigs with it and see what happens."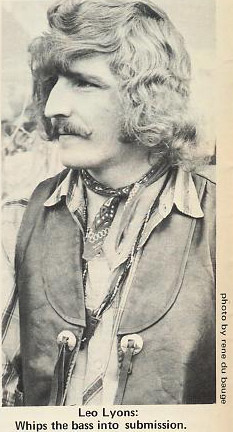 In the light of superstardom, many groups have broken up because of ego hassles, musical differences and general discontent with the group scene. Ten Years After have been together for three years and have put out five albums, a considerable track record. "Leo Lyons and I had been playing since we left school," Lee recalled. "We played in different bands. Then we were in Nottingham and our drummer left and we got Ric Lee to take his place. Then just before we moved up to London we got Chick Churchill to take his place. Chick in fact, was originally our road manager. We gave him that job so we could keep in bread (money) and until we could work him into the whole thing.
"The early days were in Nottingham, which is in the midlands of England, and we moved up to London interested in whatever work we could get. So we could play what we wanted to at a later time, we did session and back-up work for others and finally made a bit of a bank balance that put us a few weeks ahead and we organized our own thing.
"We'd been practicing and playing our own kind of music, but the only kind of gigs we could get in those days were like pop stuff where we backed singers and things. Then we started off playing blues. It wasn't getting accepted very much until we played the Marquee in London, which was like the center of new happenings in London. We built up a following there.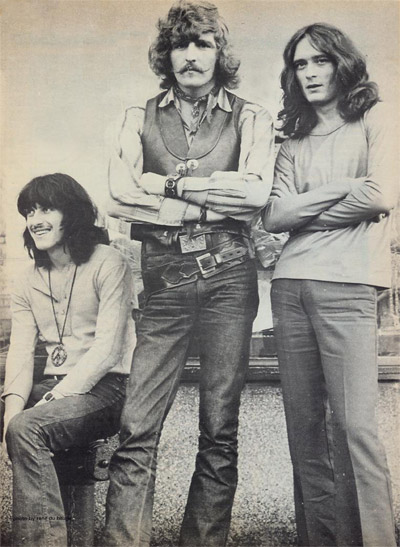 "We never actually called ourselves a blues band," he confessed, "although I'll admit that to many that's basically what we are. In England, it's called jazz blues, here it's called rock blues – but these categorizations are not very relative to what it really is. But call it rock, blues or whatever you will, it's definitely something that stands on its own.
"We started playing basic blues and it built up into our own interpretation of it, which deserves another name. Of course the name might be irrelevant – you could even call it "Brand X" really. "It's like people asking, "What do you play?" In America, I'll answer "rock" because that's the term that's used over here. In England, I'll say "blues based" but it's all relative to what people think it is – "And we leave that up to the listeners. For example, when I write a number, I give it a basic format, then we throw it around and it comes out however it comes out. I can never foresee how its going to come out – it might come out completely different than I first envisioned."
What about the difference in British and American rock bands?
"I'm not that much in tune with the happening bands at the moment – any – where." Lee said. "I only see the bands we play with. But I'd say the American bands are less disciplined than English musicians.
"English musicians have a tendency to discipline themselves and create with an objectiveness while with the American bands, it's kind of "get together and see what comes out." Now this is very fine, but it's leaving a lot to chance. The English bands hear something they want to create and strive towards it rather than just seeing what happens.
"There's a big opening for something very new in England now. Unfortunately, the bands that are now forming are basing themselves on successful bands that are already going. In England, the majority of the bands that just go around gigging are like juke box bands that play everybody else's hits…obviously they've got to be more original to make any kind of impact."
His personal background, even though he is English, led him to the blues. "My parents were musical," he said. "They were musical on a hobby basis. We had a guitar around the house and we used to play a lot of records, collecting Negro blues and jazz records. "My father collected some of those farm, working-on-a-chain-gang, penitentiary type records and they were always interesting. "Then I got into Negro philosophy – I really got into that before I got into the music, but I started to realize the two were connected. I was very young; I was doing it more as a project than anything else. But I think when rock music first started, I was then able to see the blues and Negro roots more easily than most people…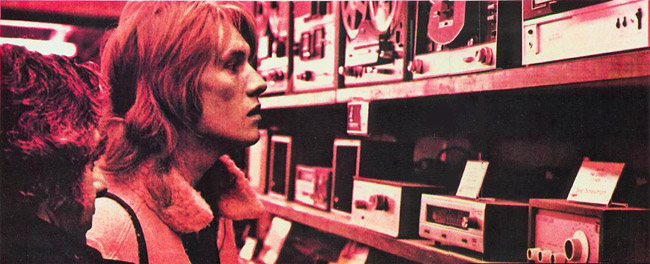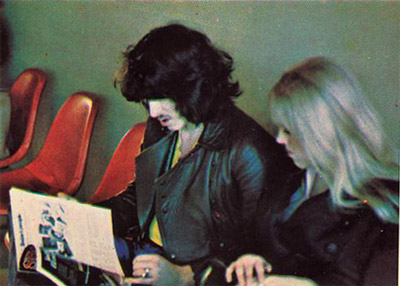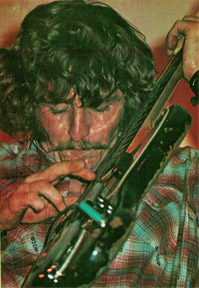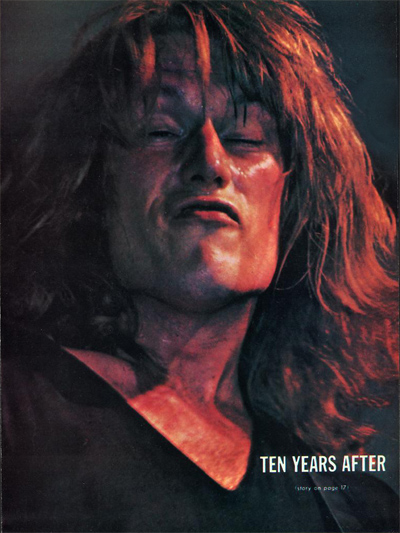 "I never really remember when I first started to play the guitar. I always kind of plucked on it. I thought I could get it together properly and I got a guy to show me the chords and chord changes, that was all it was. "Then I played rhythm in a little combo in Nottingham and I picked up lead work from a guy who was playing in a band at the time. Then I worked on that. "It was always a hobby. I never really thought I'd be able to get on stage and play when I was young, but it came naturally after awhile. I went from Elvis Presley (who I got very hung up on as I used to dig his guitarist Scotty Moore) which lead me into Chet Atkins and Merle Travis. "Then I got into finger style and classical finger-style then into jazz. I listened to Barney Kessel; I listened a lot to Charlie Christian. I kind of went my way through all the different musical scenes of the guitar so I had a kind of basic background of the guitar and all its elements. This has helped a lot."
Blues always has been American to the English," Lee answered. "The English form of folk is like the actual folklore from Wales, Scotland, the ballads of the time. There's nothing as funky as American blues…
"This kind of music is such a good thing because it's got no limits whatsoever. You can actually make it-you can turn a number into something entirely different by the artists approach to the number rather than the number itself. I prefer music which gives the artistry to the performer rather than the actual music being the art.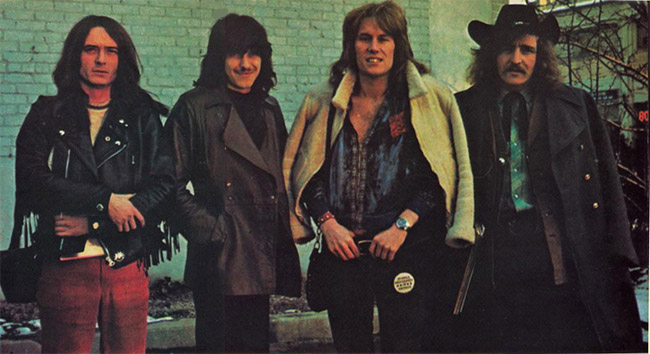 "Also, when we play now-as opposed to three years ago, people are more attentive before we start. When we walk up to the stage they're ready to listen, whereas before we had to sort of hit them with something to make them listen!"
The group has been criticized for many reasons, among them, beating a good thing to death.
"I've read a lot of good things, I've read a lot of bad things," Lee answered. "The only conclusion I've ever come to is that I'm not going to please all the people all the time. I know some people are really down on my guitar style… "Personally, I'm happy with what I do. I'm still striving. I realize I'm moving in the right direction and the fact that direction has proved to be a successful one is a matter of chance more than anything else. That is, I mean what I happen to like to play, people happen to like to listen to, That in a way – is luck."
When asked if he personally feels he is as excellent a guitarist as his fans have described him as being, he replied with a grin, "It's difficult to say, I believe I'm good. You know it goes against the grain to say such a thing. But obviously I do believe that because I take the music I like and play it the way I prefer to hear it. Obviously the music I make is my favorite music even though it's very difficult for me to listen to it as objectively as I can listen to the music of other musicians. "I don't think my music has a message, but it reflects me and life itself.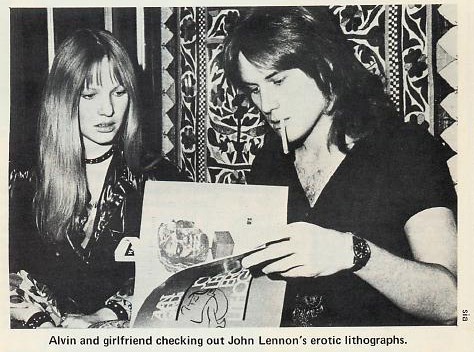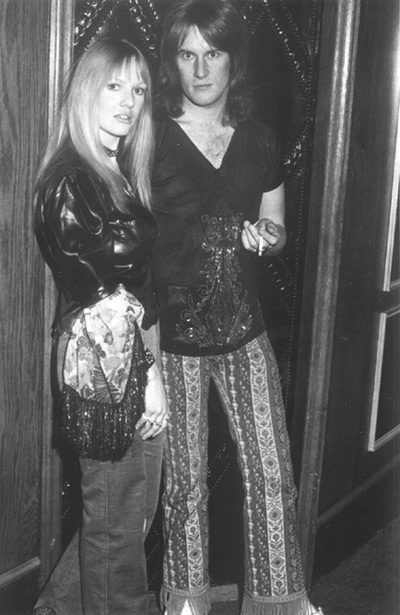 Alvin Lee and Lorraine Burgon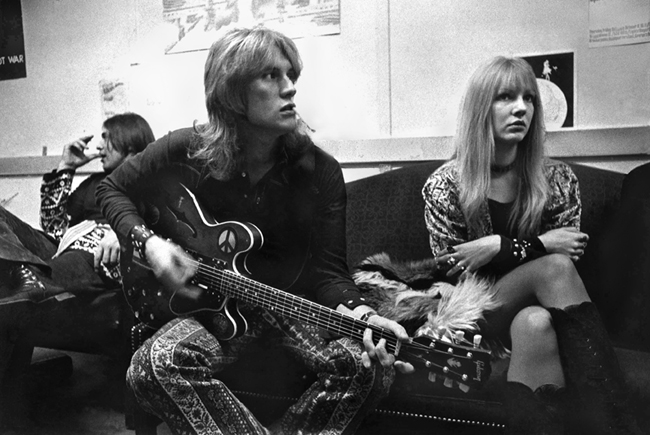 Music, or being an artist of any form, is a reflection of being part of a society and life. My life, my likes and dislikes, the experiences I go through (consciously or not), they come out in my music.
Although he's the star of the Woodstock film, Alvin Lee has his doubts about festivals.
"I'm a bit of a fatalist about all that," he answered. "I mean it's nice all this talk about Woodstock and it's been built up to be a happening of the century. But if fate had dealt with it another way, Woodstock could have been as much of a disaster as the Rolling Stones Altamont concert. "Then again, just a quirk of fate and the Stones concert could have been fantastically peaceful as well. There's always a possibility of something going astray whenever you get a lot of people together. "Surely Woodstock was a step in the right direction. I think it was really cool. Then again, there's nothing to say if it was organised again exactly the same way it would go as well. Something could go wrong. Nothing will ever be idealistic. One hundred percent peaceful concerts will never be peaceful every time, or all the time.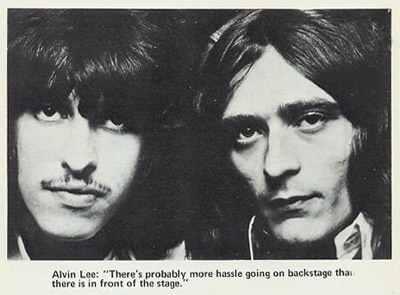 "We played Dallas, Woodstock…for the musician, festivals are very difficult. "When you get 16 or 17 bands in one day, there's probably more hassle going on backstage than there is in front of the stage. There's always some band that wants to go on before another or some band that doesn't want to follow another or somebody that wants to get off quick because he won't be there the next day…these kind of situations you know, which are inevitable.
"Personally, I get away from it. I ask somebody what time we're on and like at Woodstock – I wander off and enjoy the scene.
Article written by David Harris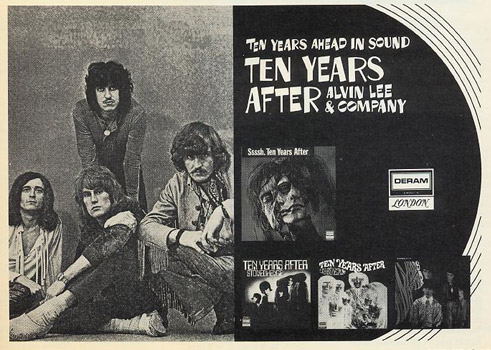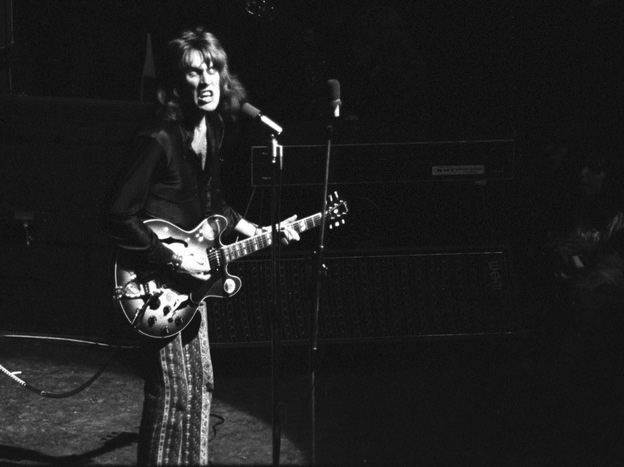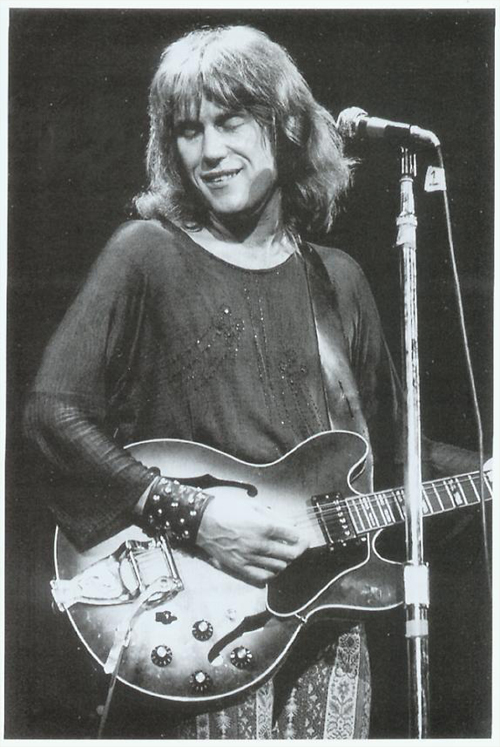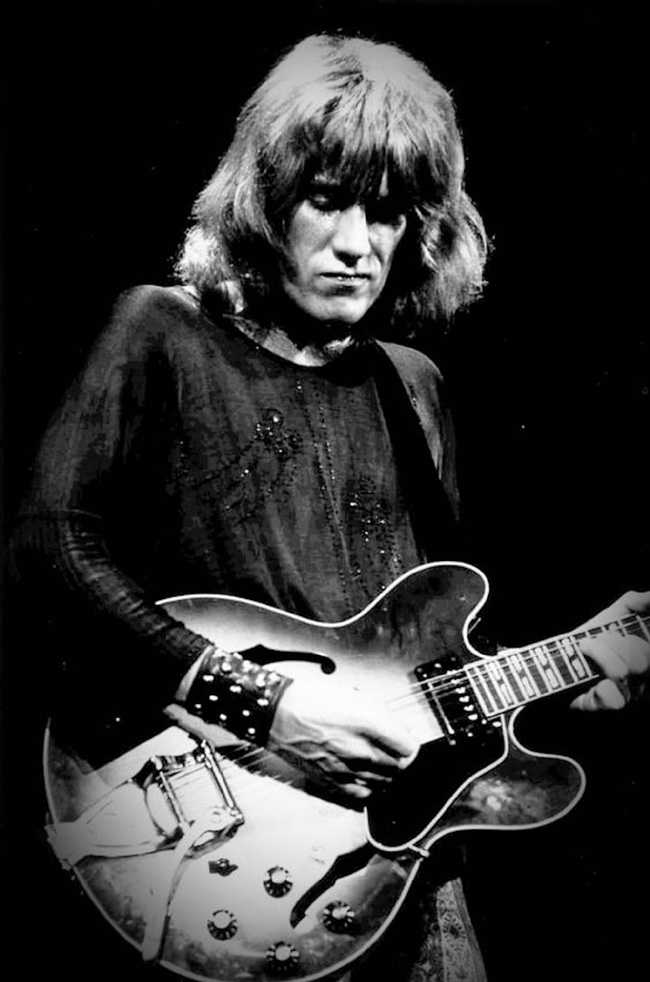 May 2, 1970 – Record Mirror

"The venues in England are looking up," exclaimed legendary Alvin Lee of Ten Years After. "We're off to Germany soon and then it's back home for a British tour. We have come to the point where we can do everything ourselves and be sure all the dates are well organized. You could say we're Americanising English gigs a little".
Until the tour, citizens will have the new Ten Years After LP "Cricklewood Green" to tide them over. From the Chrysalis offices, I went over the tracks piece by piece with Alvin, beginning with the first number, "Sugar The Road". "This was written as straight music at first, with that phrase running throughout. I kept the title, but changed the lyric. It's a straightforward rock thing, with extra production things for hi-fi freaks.
A lot of this is in the stereo effects. "Working On The Road" was written during one of my grim periods. I thought I was working too hard. I get these depressions at times, but I always get out again. It's a stroll along sound with no real musical strife. Again, suited more for stereo headphones. "50,000 Miles Beneath My Brain" is almost a mantra of sounds verging on hypnotism. A song to induce a trance on such occasions. This one needs the proper equipment". "We slipped in "Year 3,000 Blues" for special private reasons in the States. It's about a person who is heading for extinction because he doesn't measure up to the required social standards of the year 3,000. A country number for Midwest ears, perhaps to make them see another frame of mind. It does have hidden meanings, although I don't know whether they'll see it or not. What we associate with jazz-blues is demonstrated on, "Me And My Baby". We could write 50 LP's on this type of thing, and a lot of press picked it as their favourite. I consider it about 50 years behind the times, but still valid. Very sentimental, "Love Like A Man" was a stage number that never came out the same way twice, so we put it down once and for all. It gives us a chance to explode into who knows where on the middle break.
It's also a where-its-at-number, for us now. What are we really doing.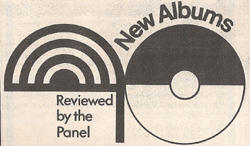 "Circles" is another downer. It's the trip of does anything really matter when it comes to the crunch; something we all feel from time to time. If you can say it's acidy without being arrested , then it is. Influenced by Van Morrison. Last song on the album is: "As The Sun Still Burns Away" and it's a journey into the surrealistic, if you can explain that at all. We drop out of the basic riff occasionally and replace it with noises, yet the riff continues in your head. More special effects and you need headphones for the real thing".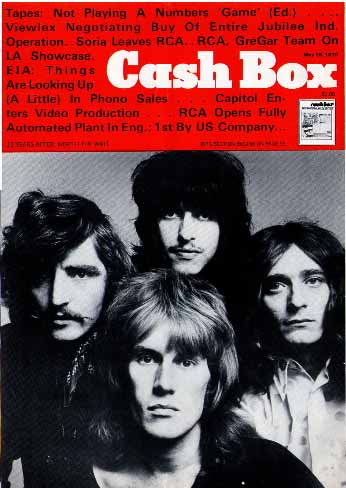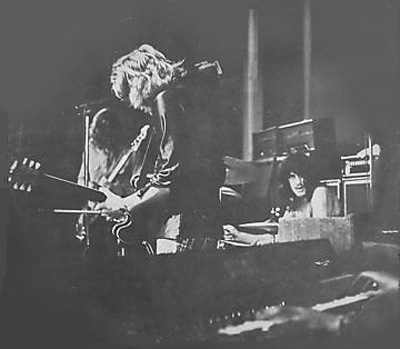 Someone was using this photo as the background on an album cover - we saved the photo - concert unknown.
Melody Maker – May 2, 1970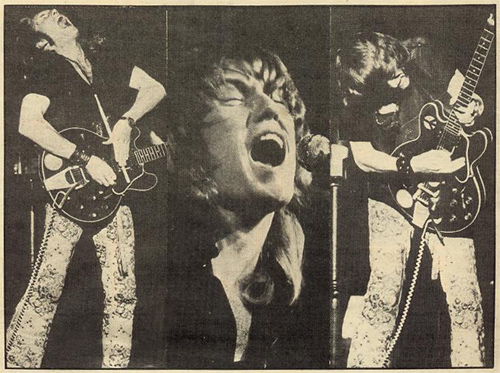 Ten Years After Are Just Starting
Alvin Lee Talks To Royston Eldridge
During the past few years, rock music has ceased to be regarded as mere entertainment for the young of the day. As the name of the music has changed, from the big beat days of the early Sixties through to the rock generation of the Seventies, so has the attention paid to it. Among the British bands who've done much to increase the stature of the music are "Ten Years After" who recently returned home from their fifth American tour. It was a tour which gave the group further evidence of the importance of rock, regarded by many now as a culture.
Film:
"We did Woodstock the tour before this one and we thought then it was a mind blowing festival…a very big scene. But on this trip we were invited to the premiere of the film, and you realize just how big the whole thing was. "The bands are very good in it, but it's not just the music, the film itself is tremendous. It's the little events connected with it, the interviews with the people. It's a film that shows what's really happening there, what American people are really like. I didn't know where those Bermuda- Shorted camera carrying tourists came from. It must be from the mid-west somewhere, because I've never seen anyone like that while I've been in the States. This film is about what young people over there are really like. I'm hoping it's going to be released in England, it's important".
Free:
During their tour, Ten Years After came across, Joe Cocker whose new band "Mad Dogs and Englishmen" is currently one of the hottest rock properties in the States. It's an outfit that involves over twenty people and one that is rapidly acquiring over superstar status. It's really weird, the whole thing about Joe Cocker is amazing. In the States Joe's playing to like 20,000 people, while back here he's nowhere like as big. In view of the success of the bigger rock bands, and the growing practice of musicians moving outside of their usual groupings to play together, I asked Alvin if he'd like to play with other people, or increase the instrumentation of Ten Years After? No, we haven't gone as far as we can go with Ten Years After. It's changing all the while and that's why we're not controlling the direction of the group at all…it's far, from stagnated…in fact it's just starting. "We're very free musically, there's very little format involved with the four of us. If we had a brass or a horn section, they would tie down the bass and the drums for a start, and the brass sections that I've heard, usually stick to little riffs anyway. "I stared using a little electronics, for special effects on the new album "Cricklewood Green" which is moving well up the Billboard American Chart. The last number on the second side has a home made sound on it, but I've still got to feel my way in on that. As far as pure electronic sound is concerned, that will be something I'll do for my own personal thing".
This week, Ten Years After drummer – Ric Lee, bassist Leo Lyons, organist Chick Churchill and guitarist Alvin Lee are all in Germany, where they will be testing out a new sound system, which they bought in America.
Tour: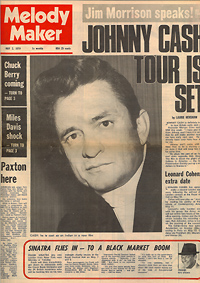 "The next thing we plan to do, is a short English concert tour which will be our own promotion again. It will be in about two or three weeks from now, taking in Glasgow, Edinburgh and the Royal Albert Hall as well". Like most rock bands, Ten Years After are hardened critics of the BBC's policy towards music. But Alvin believes that it is improving.
Underground:
"I heard the David Symonds show between six and seven the other night and he was playing some good things, I even made a note to get several of the things he played. If only they'd put the so called "Underground Music" – what was originally turned on music, rather than straight music, but has now reached such a wide audience, that it can no longer be called "Underground" – on the FM wavebands. It shouldn't cause any cross-over trouble, look how many FM stations there are in New York, and there are no problems there".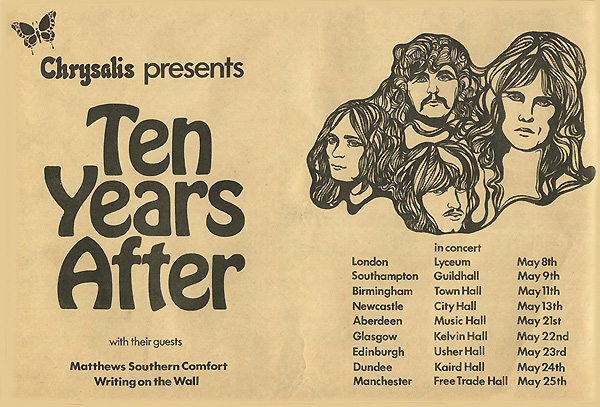 MELODY MAKER, May 2, 1970

Melody Maker, May 2, 1970

London's West End – The Lyceum Theatre – Wellington Street
From 1765 to 2010

Also Known As:

"The Theatre Royal" – "The English Opera House" – "The Royal Lyceum Theatre" – "The Palais de Danse"

- "The Mecca Ballroom".

Rock Bands Who Played There:

"Ten Years After" -"The Grateful Dead" – "Led Zeppelin" – "The Who" – "Emerson, Lake and Palmer"

"Colosseum" - "U2" – "The Smiths" – "Bob Marley and the Wailers" – "Genesis" who performed their broadcast from here in 1980 for the "Old Grey Whistle Test" show – "Electric Light Orchestra" -

Simply Red" November 30, 1969 "Pink Floyd" did an historic performance here. "The Plastic Ono Band" 1969 played their only concert at this venue. It's a 2,000 seat venue that can rightly boast superior sound and creature comfort.

From Shakespeare's "Hamlet" to Johann Wolfgang Goethe's "Doctor Faustus" to a 1937 "Cinema" to featuring modern "Rock Concerts" the Lyceum has hosted them all and much more throughout the century's.

Sarah Bernhardt – Cyrano de Bergerac – Sir John Gielgud – to an elaborate exhibition of wax-works by Madame Tussaud.

Ten Years After played here on May 8, 1970. This was the start of their British Tour. Also included were supporting acts, Mathews Southern Comfort and Writing On The Wall.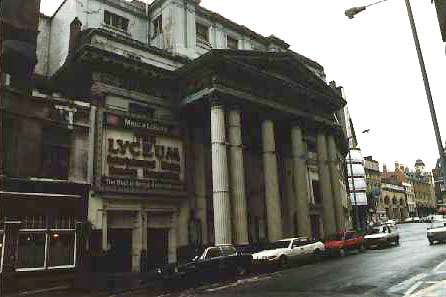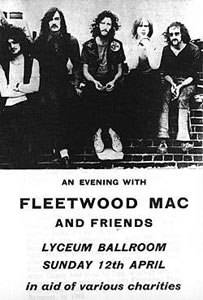 Disc and Music Echo - May 9, 1970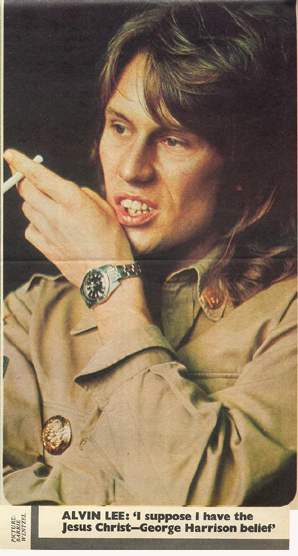 Acker Bilk and other esteemed blowers of the clarinet probably thank their lucky stars that Alvin Lee, guitar virtuoso of Ten Years After, didn't choose that instrument with which to make his mark in music. But he nearly did!
When a young lad in his native Nottingham he had lessons on the licorice stick for a year and got as far as mastering such musical epics as, "In A Little Spanish Town." But young Nottingham lads, with heroes like Robin Hood to live up to, would rather be out in the open leaping about in trees, picking off the nasty Sherriff and his men with mighty bows and arrows at three miles range. Still, from an early age music was a part of his life, and as he grew up music became more important. "My parents were both blues fans "Working On The Farm" blues and prison blues, particularly Big Bill Broonzy, and they inspired me into scene.
I became interested in the negro philosophy and there was always a guitar around the house.
"Then the rock and roll thing came along and I got really hung up on Elvis. I thought he was really groovy. "I suppose Elvis's guitarist Scottie Moore was my first influence on that scene.
I was one of those freaks who listened to the guitar solos," Now people listen to Alvin's solos." After five, big-selling LP's and five incredibly successful tours of the States, Alvin is firmly entrenched in the guitar-"big – league."
His first public appearance was in a Country and Western group with his parents, playing clubs at his home town. "My parents were into traditional jazz, blues and skiffle, which was all the same trip in those days. As far as parents go, they're very groovy. There were never any hang-ups about me going out to work to bring bread in. They encouraged me to do what I wanted to. "I consider myself quite close to my parents, which seems to be quite a rare thing these days. I suppose it's the age difference and every kid is bound to shock his parents. But, if your parents can't understand you, nobody will." It certainly appears that the people who had the task of educating Alvin didn't understand him. He viewed school as a side-line and "never really took much interest. I just looked forward to getting out – which I did at the earliest opportunity. "It seemed totally unrelated to anything that I had ambitions for. Approved education had nothing to do with what I wanted to do. I was just interested in playing the guitar." The schoolboy Alvin was always in trouble. "If ever a day passed when I didn't get told off, I felt that was quite an achievement. I made a pocket guitar at school, just five frets with the strings nailed on it I just used it to practice chords. And I even got told off for that. Whereas I always had understanding parents, the teachers to me were obscene, I yearned for freedom of expression. "My school philosophy was that anyone with any intelligence refused to listen to the teachers. The ones who listened and won the awards, were what I called the "goody-goodies." I never one any awards. I was interested in science, though, making electric fires and things." Today, Alvin Lee, 25 next December 19, is a person who seems to have his life very well organized. He is now without the oppressions of teachers and things like that. In fact, he is virtually his own boss. You get the impression that he has everything worked out just right. Even tiny details, like carrying an expensive camera around so that it is easier to get taxis to stop. "They are more willing to stop if they think you've got a bit of money." He seems very self-assured and content.
He lives in the mews off Baker Street, London – for which he pays 25 pounds a week rent.
Alvin says he doesn't know how much he earns. He dresses casually, but expensively, and he admits he spends a lot on toys for my hobbies." This means equipment for the "bodged-up studio" at his home, where he spends a lot of time making tape recordings. He experiments a lot with electronic sounds. "One would hope, as I get wealthier, that I'll get a better studio. The thing about making electronic sounds is that it has an ultra-minority appeal. It's something for doing rather than listening – and anybody can do it."
He likes living in London, but a quiet, sedate mews home is not really suitable for him. "I enjoy London but, I like to make a lot of noise. I can't have a large band in my front room.
"I'll probably do the "cottage in Berkshire" bit." Apart from recording, he list his hobbies as photography, writing songs and prose. "But playing is still my greatest hobby – although sometimes, it appears to be hard work." Whether it is hard or not, playing guitar is his work, and probably always will be.
He played in a group called Alan Upton and the Jail Breakers when he was 13. "It didn't last long. I don't know what happened." He then played in a group called The Jay Birds, and there were a few other bands before Ten Years After " but they didn't really mean anything."
"I got on to an R-n-B kick through Elvis and Chuck Berry records. That was when nobody had heard of it. You had to pay three pounds and wait six months for Chuck Berry records.
It was like an underground scene. There was a minority of us, a little clique, and we liked to freak about to the music."
Four times Alvin made the trip to London to seek gold. Three times he had to give up and go home. The break came, surprisingly, through acting.
"Leo, Ric and I got a part in a play. "Saturday Night and Sunday Morning," at the Prince of Whales. It was suppose to be set in Nottingham and the people doing it were up there getting the atmosphere". We persuaded them it would be more authentic to have real live Nottingham lads in it – so we got walk-on parts. It was just a meal ticket back to London really, but we were earning bread. We were also doing session work, backing people and awful things like that, and we felt quite rich." Then the group started doing their own gigs, but without much success. "We were doing our old Chuck Berry numbers. Club promoters used to say, "I like what you're playing boys, but the kids don't. If I put you back on, they'll smash my place up." For a time they played at a club in Leeds – getting twelve pounds for four hours, and attracted a small following.
"A minority group came along and dug what we were doing." One night they tried an experiment. They played their first set in their yellow shirts and red trousers, bashing out the popular Motown stuff. For the second half they put on dirty overalls and played the blues. "It went down well. The only difference was, that instead of girls cluttering round the stage, all the guys did. "We didn't take it as the big message from the sky or anything, but it helped. We got people not to look at what clothes we were wearing, but to listen to the music. From then on we started playing what we wanted, and it really kind of blossomed."
Ten Years After formed in May 1967, although Alvin had been playing with bassist Leo Lyons for seven years by then. It really did blossom, as Alvin says. Two years later they were doing their third tour of America. They built up a reputation playing at London's Marquee and the extinct Klooks Kleek, where their second album, "Undead" was recorded. They were the hit of the 7th National Jazz and Blues festival at Windsor.
Later, an unknown Alvin took on the famous Fillmore West, on a night when Peter Green and Buzzy Freeden of the Butterfield Blues Band were also appearing.
In the audience were many distinguished guitarist, including Mike Bloomfield, Elvin Bishop, Jerry Garcia and Charlie Musselwhite. But Alvin stole the limelight.
"After Alvin played, anything else was meaningless," said one reviewer. "He plays the blues like B.B. King, with the intensity of Eric Clapton and the explosiveness of Jimi Hendrix, or in the unadorned tradition of Barney Kessel." Now Alvin had reached a very successful point in his life. But even though he is paid phenomenal amounts for playing the guitar, he still plays for fun. It's as essential to him as eating. If there is a guitar handy, wherever he is, he is likely to grab it and plunk away. But he has time for other things in life. And life itself is his main interest. "I like to be in control of my own life – you have to keep your eye on it. Ten Years After has almost become an industry and you just have to watch that you don't get hyped. It is important to see that you don't turn into something you don't like, or loose something like artistic integrity.
"I'm a kind of amateur sociologist. My chick is into astrology and now I'm generally getting into the stars. "The philosophy thing used to be childish. I used to have selfish philosophies, relevant to the time and solely concerned with me. But with all ideals you find little problems, tiny faults, and realize that nothing can be 100% right for everybody. "I suppose I have the Jesus Christ – George Harrison belief about putting your own house right. If everybody did that, then the world should be cool.
"I'm not one of those active freaks. I write observations occasionally and show them to people but I don't think activist do any good in the long run. You get these activist who fight all their lives for a good cause and then 60 or 100 years later the thing that they fought and perhaps died for comes about. People eventually get together and say, "let's change this".
"I suppose travelling has changed my ideas a lot. England used to be the whole world to me – but when you see America! It's one of the most advanced places for personal freedom. Denmark is probably the most advanced, but America really is the of opportunity. People there speak the same language, and for awhile you think you're still in England. Then you suddenly realize it's a completely foreign country. Their philosophies are totally different. "Take one example – radio, which is one of my pet topics. Here the radio is owned by the Government, and you have to pay for a license to hear it. Americans think that is a joke. And it is a joke; it is a ludicrous situation."
Now Alvin Lee has more time to enjoy life. He has passed the demanding where he was fighting to establish himself. And for this, he can partly thank one Norman Barnacle – who gave him a few basic chord lessons on guitar at an early age.
Article by Roy Shipston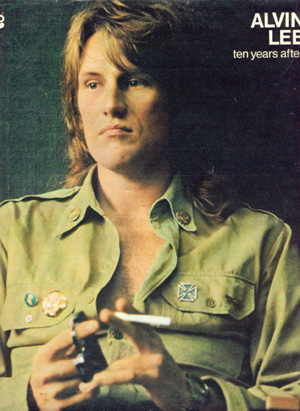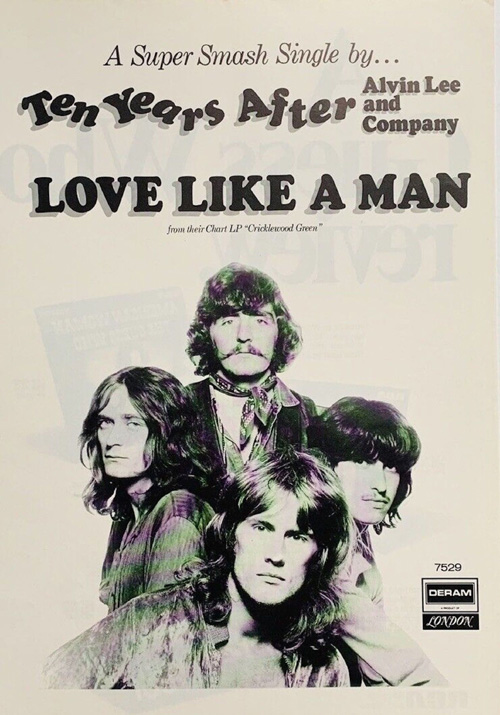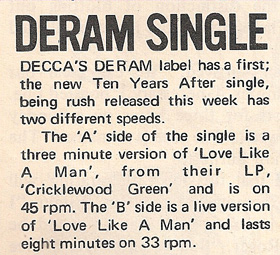 Record Mirror May 9, 1970
| | |
| --- | --- |
| | |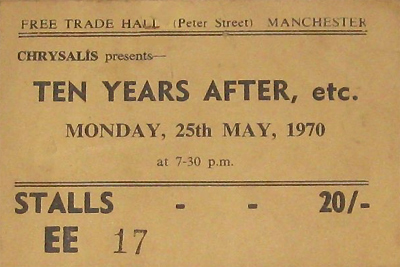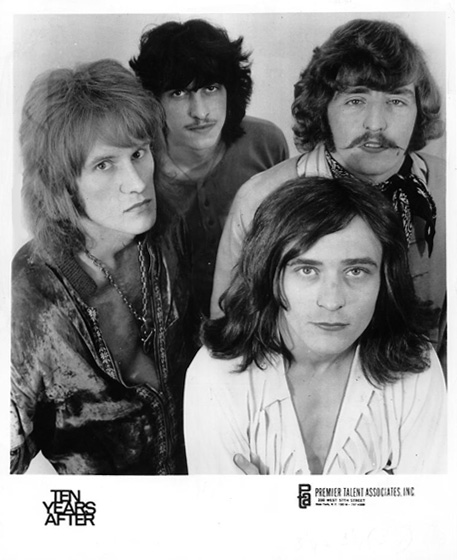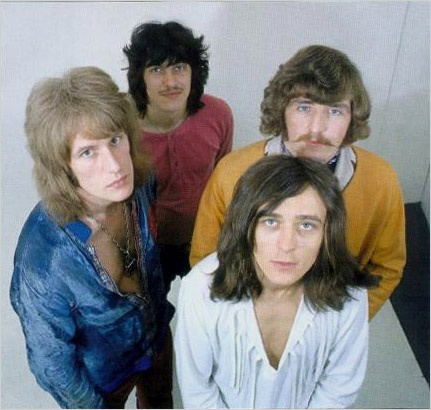 Record Mirror - May 16, 1970 - Vol. 17 No. 19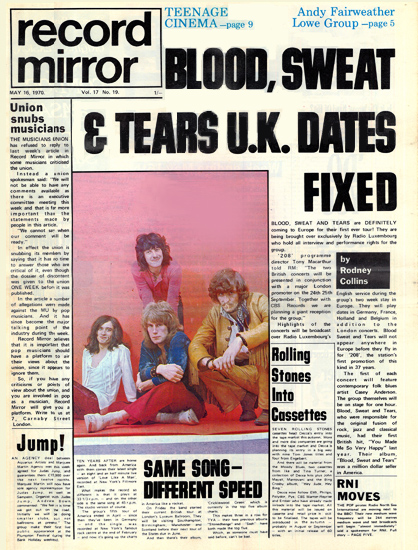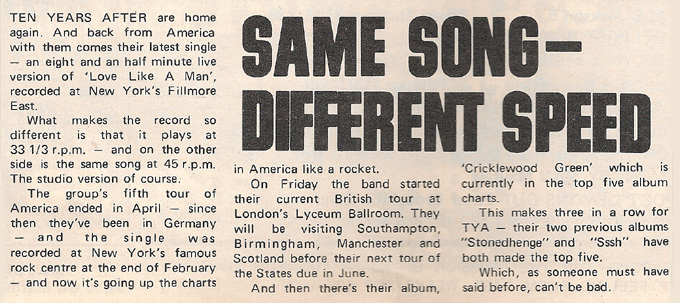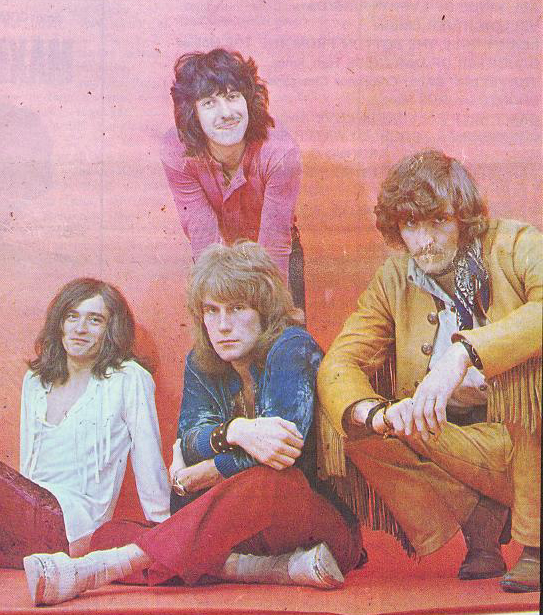 Record Mirror – Volume 17 Number 19:
May 16, 1970 – The Seventies Sound – By Chick Churchill - Ten Years After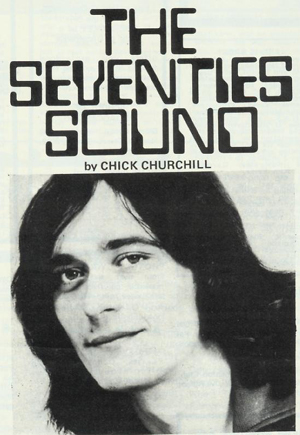 Chick Churchill is organist with Ten Years After, and is our cover star this week, and is a highly respected musician throughout the world. Largely unpublicised because of his introvert nature, he is nevertheless very outspoken when interviewed. The group began their Nationwide British tour last week and embark on their sixth U.S. tour on July 11th in Cincinnati, Ohio. "We're now at a stage in our career, when we have a reasonably firm control of our recording career. It's enviable position to be in, and it took some time to achieve. We record in which-ever studios we choose, produce our records ourselves and even have a say in choosing the presentation of the final product, meaning the recode sleeves, advertising etc". "Alvin writes all the material for the album and we all get together and work on the final results. We wouldn't have it any other way. Our success or failure rests directly on our shoulders, but fortunately, people seem to like what we're doing". "We've had a lot of pressure put on us over the past few years, to issue a single, but we didn't want to compromise our own policy and must release the average three minute disc. After some thought, we decided to issue "Love Like A Man," which is on our "Cricklewood Green" album. However, we wanted to give the people who buy our records, more value for their money, and also express what we feel about music. So we decided on using an eight and a half minute version of "Love Like A Man" which was recorded during a stage performance in America, at the Fillmore. It will also be in stereo. "We appear a great deal in America these days, because of the very large venues and the sheer vastness of the country. We are able to make a comfortable living, but it hasn't come easy. For over five years we virtually starved because we wanted to stick by the music we created and were not interested whether there were financial gains to be earned at the end. But, at every opportunity, we play in Britain.
We're currently on a tour covering most of the country, and we are very pleased of the reception we received when we opened at the Lyceum Theatre last week. When we return from our next American tour, we will be travelling more extensively around Britain".
"Whenever we travel we find that people respect British music and the musicians, particularly on the continent. Our records sell quite well behind the Iron Curtain and we hope to tour there one day". "Earning money is only a means to an end, it enables us to rent studios over a longer period of time, and it gives us the opportunity of having more freedom in producing our record albums".


New Musical Express May 30, 1970 and also found in the Record Mirror
Many Thanks to Wolfgang Cramer for this rare single "Love Like a Man"
Record Mirror – May 30, 1970
Volume 17 Number 21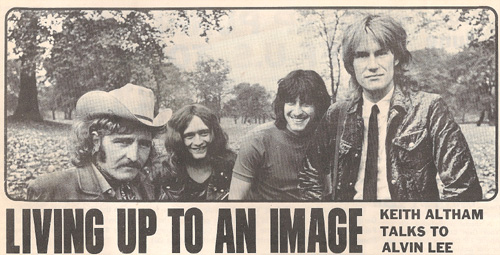 About The Just Released "Cricklewood Green" Album

I feel a certain sympathy for Alvin Lee who is currently competing with an image which has been bloated for him by those who should at least by now be aware that he could wear a paper bag over his head and still win appreciation as a guitarist.

During the press preview of the "Woodstock" film last week it was significant that Ten Years After received the loudest round of applause for their sequence which featured some vintage Alvin Lee.

Happy at the success of "Cricklewood Green," the group's latest album, I found Lee smiling and signing some of his money away on blank cheques while Simon and Garfunkel emoted from the record player.

In spite of the fact that someone, somewhere – there bout for the Grace of Terry Ellis – has been building Alvin into a solo cult figure, I found the man himself to be "anti-flash" and quietly concerned with the problem of living with his face.

"I was very paranoid about it at first," admitted Lee – somehow I cannot bring myself to call such a talent "Alvin" which is no doubt a post-Freudian problem I have relating to Chipmunks – "It started in America where the business like publicist we had over there found people were picking up on me and decided to exploit the situation.

"There was a weird feeling in the band about it at the time and I kept saying "It's nothing to do with me men" and it really wasn't. Finally, we all sat down together and discussed it and it was decided that if it was going to help the band we would let it go, but I've never really liked to think of the band as anything other than a band.

"It's weird just how it happens. Someone starts an underground rumbling that someone is a super-star and then the knockers move in. Jimi Hendrix was reported recently as saying, I was the Gene Vincent of the 1970's which I can't quite work out but it doesn't sound too cool".

Mr. Lee treated himself to a quietly reflective laugh at that and would not be provoked into any retaliation, when I enquired what he thought of Hendrix. "I like him," he laughed. "He's never really received the recognition he deserves for that "surrealistic-guitar thing which he started and people like me latched on to. No one has really critically assessed Hendrix for his musical contributions as a composer.

In the face of such magnanimous praise I had to own up as being the reporter of Hendrix frivolous rather than malicious comment on Lee, but his reply certainly makes him a points winner on that on that long distance verbal bout. At the present time, the topic of conversation is the group's decision to release a single (Shudders from the Movement) albeit that one side is a revolutionary version of the A side "Love Like A Man" recorded live at 33 and a third, which last nearly eight minutes. Why a single, and could it do the group any harm, if it became, if you will pardon sacrilege, a hit.

"It's really the result of pressure from friends and the record company," said Lee. "Everyone was saying it would do us no harm, and Jonathan King came down with a long list of pros and cons. "Eventually we agreed because we got a bit of a bargain. Some time ago we wanted to release "Woodchoppers Ball" as a B-side at 33 and a third, and got a flat no, but this time we got them to agree to a stereo cut at the A side which last eight and a half minutes.

The A side is a shortened version of the album track which always seems a bit of a cheat to me. "It's possible that if the single became a hit in England, it could do us some harm. Our concerts in this country are at a very nice stage and the vibes are just right. We've never thought of ourselves as a pop band in that sense, and we were worried in case we drew the very young people who come for the occasion, rather than the music". "Love Like A Man" was our decision as a single because it was the one track on the album which seemed representative of what we are as a group on stage. If we had been going for a commercial single – yuk-yuk – it would have been something like "Circles". That's the kind of thing to get played on "Family Favourites" – I think it is in fact!

"That kind of single would be no relationship to what we do as a group. We can afford to do things out of context on an album, because the overall effect would keep it in perspective as a side-trip, but I wouldn't like anyone to get the impression that was us".

On the group's aforementioned album named incidentally after one of their roadies "Horticultural Splendours" (Cricklewood Green – grass – pot) a rare species of rose he has produced – there are a number of electronic effects over and above those feed-backs we have come to expect. Is there any point when the musicians leaves off, and the electrician takes over?

"There is a lot of artistic control that goes into electronics. Most people know that for track tape, you play it back with eight instruments on separate tracks and mix it. When we put the electronic effects over we might have three more machines running with everyone having a finger on the fader.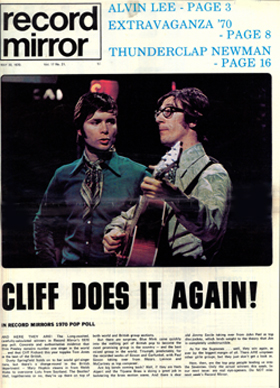 "On our "Sun Still Burns Away" track, which was our attempt at the nouveau electronic that was what we did. It wasn't just noise bunged on top. A lot of hard work went into it. A lot of thought and timing and work went into it". Finally, we sat around in the afternoon's warmth with the front door open upon the living room, and talked of many things….mourned the death of the word "Underground" when it was synonymous with "Truth"…discussed a few of the happening groups in the U.S. amongst whom were "Quicksilver Messenger Service" and "Alice Cooper" who have an interesting act climaxed by blowing chicken feathers over the audience…expressed hope for the pirate T.V. plane and wondered whether anyone could get something as together as "POW" the San Francisco's retort to pop T.V.
Finally, I returned home with a courtesy copy of "Cricklewood Green" under my arm as I went to place it on my record player, out fell a large poster of Alvin courtesy of Deram. It is good to find the man himself is not being buried by his own promotion – he does not need it, neither do the group – they are by their own merit.
Groupies Movie – Directed by Ron Dorfman and Peter Nevard 1970 Production:
All the parts with Alvin Lee from Ten Years After, seem like he's so stoned that he's about to pass out. He rambles on about something, but you can't really understand him, which is all right with me. The footage of them playing live is great. They do an awesome version of "Good Morning Little School Girl" that's about as heavy as any rock music that had been made by anyone at that point. They're totally the highlight of this movie. You get the vibe that they were the band that all kids who were really into rock music really liked at that time.
It's not hard to see why, and Alvin Lee might have been one of the most severely underrated guitarist of the 70's. "Groupies" sets the pace for the other rock `n´ roll excess documentaries that would follow. Like "Groupie Girl" another 1970 British Drama Film about the music scene.
Also features backstage and concert footage of Ten Years After, Terry Reid, Spooky Tooth and Joe Cocker and The Grease Band. The appearance of Ten Years After is only about ten minutes long (total), and used for the audio soundtrack and less for visual footage.
Pop Magazine – June 1970
Ten Years After – Wurden Durch Amerika Entdeckt.
In England gehören Ten Years After noch zur zweiten Garnitur. In den USA verhält sich das anders. Zusammen mit den Led Zeppelin zählen sie dort zu den zugkräftigsten britischen Rock Gruppen.

"Ja, so könnte man es formulieren", macht Lead-Gitarrist Alvin Lee. "Aber wir dürfen nicht vergessen, dass gegenwärtig in den Vereinigten Staaten die Situation für alle britischen Bands besonders günstig ist. Die Amerikaner halten automatisch alles, was aus England kommt, für interessant und verdienstvoll. Für uns Ausländer hat diese Tatsache vor allem den Vorteil, dass man uns, allein schon auf Grund unserer englischen Pässe, besser zuhört als anderswo und erst dann über unsere Musik urteilt. Während das in England – zumindest in unserem Fall – gerade umgekehrt war. So ist es natürlich kein Wunder, dass Amerika als erstes Land unserem Talent auf die Spur gekommen ist. Komischerweise sind wir im Augenblick sogar eine der erfolgreichsten britischen Rock Gruppen in den USA. Ob wir besser als die anderen sind, ist allerdings Geschmacksache. Ich will niemanden beleidigen; aber punkto Live–Auftritte sind in Amerika die Led Zeppelin und wir schon die erfolgreichsten Engländer."
England ist super – groovy:
Wieso sich die Unsrigen allgemein in den USA so gut halten, ist schwer zu sagen, fährt Alvin weiter. "Ich persönlich glaube, es hat viel mit Vorurteilen zu tun. Die Amerikaner können ihre Landsleute nicht so ohne weiteres zum Superstar erheben, weil sie ihre Schwächen und Eigenarten zu gut kennen. Die Engländer kennen sie aber nicht. Sie haben bloß ein romantisches Vorurteil über uns im Gehirn und halten uns für super–groovy. So kommt es dann, dass man uns positiver gegenübertritt und uns oftmals auch überschätzt..."
Abenteuer:
"Wie die Ten Years After denn ihrerseits zu Amerika stehen? Nun, wir sind uns diesbezüglich nie ganz einig" gesteht Alvin Lee. "Ich selber bin immer froh, wenn wir das Land hinter uns haben. Aber irgendwie freue ich mich jeweils doch, wenn wir für eine Tournee hinüberreisen. Es ist ein Abenteuer, bei dem man nie sicher sein kann, ob man tot oder lebendig zurückkommt. Amerika ist ein Land der Gegensätze. Die guten Dinge sind gut – besonders für uns Musiker. Aber die schlechten Dinge sind verdammt schlecht. Für mich ist Amerika ein bisschen zu ruppig und wild. Ich will jedoch nicht klagen. Uns ist dort viel Gutes widerfahren ".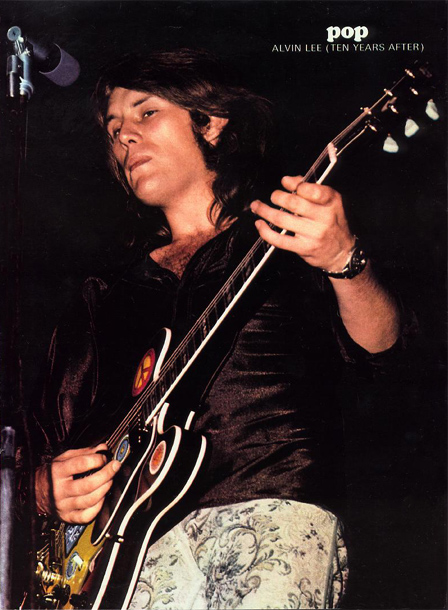 A Very Rare Photo of Alvin Lee from 1970
Record Mirror June 6, 1970
Beat Instrumental – June 1970
One interesting feature of group music over the past three years is that musicians have taken an increasing interest in record production, and spent quite a bit of their free time playing around with home studio set ups.

Alvin Lee of Ten Years After, is one such case.

Alvin is credited with responsibility for "links and electronics" on the group's latest album, "Cricklewood Green, which they produced themselves.

Alvin writes in a sleeve note, "Together with Andy Johns, engineer and together head, we have recorded this album in layers of sound, rather than absolute separations. Thus, giving separation to the varying frequencies,
As opposed to each instrument". When asked to amplify (elaborate) on that note, Alvin said, "There's nothing to add really. We've just tried to fill in gaps in the frequency range.
I've always wanted to record at Olympic Studios, where we did "Cricklewood Green," because about three years ago, all the sounds I was digging were coming from there. The album has been made with those who've got good sound systems in mind. Yes, you really need stereo for it, preferably headphones. "I've not much else to say about it, because it should speak for itself. As far as I'm concerned, once it's in the can it's dead. I've learned from experience that once I've heard it in the reduction room, it might not sound so good if I hear it on a different system". Alvin is also working at home when he gets the time: "I've got a couple of Revoxes and various gadgets, but I really need an eight track to put it all together. I do it for pleasure, just as a hobby, although I suppose some of it might be used if it was good enough, but I'm limited because I can't record drums properly, for instance, at the moment.
During Ten Years After's last U.S.A. tour, I wonder how many they've done now? Alvin visited the legendary Les Paul at his studio-home, fifteen miles south of New York. "It's a fantastic studio," said Alvin "much better than most professional ones. He was the guy that really got recording on tape together. He's still got his original eight track with a Cadillac fly-wheel as the drive unit". Also while in the States, Alvin got to see the film of the "Woodstock" festival: "It last for about three hours, and has got four-track stereo, split screens and so on. It really brings out the atmosphere of the festival, so that you almost relive the experience? The pattern of Ten Years After's State-Side-Visits is changing now: "They're getting shorter and more frequent,"
said Alvin, "we're doing four a year now. "It's hard to gauge our popularity in the States, although we are really popular there, because it's so big. But we are also big on the Continent. For instance, our last album did better in Germany than it did here, (England) and it went to number one in Spain of all places. We've never even been to Spain". Although Alvin would never settle in the States, he likes a number of things about the country, including the radio and the way concerts are organized. "It would be great if in England you could sit in a place like the Fillmore East with its really comfortable seats and back-projected lights and one of the best sound systems I've ever heard. The Fillmore's have set the basic requirements for rock clubs over there, whereas in Britain you can still book a town hall, hire a group and get people paying to come and see them. It shouldn't be like that because it's not good for performers or audiences. "We have been accused of over-quoting, but there are some places that we would just rather not play and that's why we do it. "In the position we've obtained, our concern is not for more bread (money), and so we do things ourselves. We can put clauses in contracts, have a say in the record sleeve, and so on. We now hire our own studio, and hand over the tapes to Decca, and even watch how they press the records. But we had to get this far to do it, and unfortunately there's a definite dividing line between groups who can do this sort, of thing, and those who can't.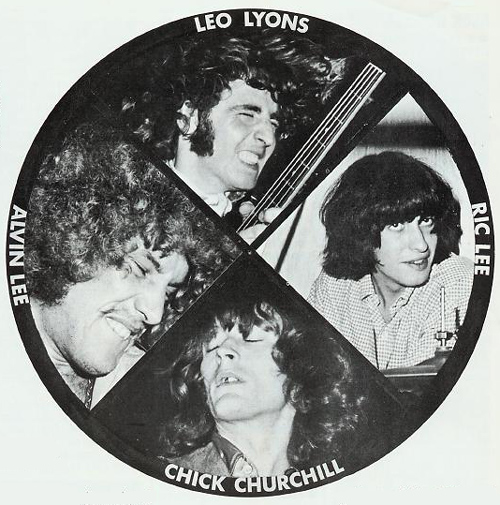 A magazine very hard to find these days, and if you do manage to find a copy, that is in good condition, it will cost you.
Rolling Stone Magazine – Ten Years After – Album Review
Cricklewood Green – From June 11, 1970 – Deram 18038
It wasn't more than six months ago that I happened by chance to come across a certain record review in a rock and roll magazine, and a magazine of little repute, I might add, and that review concerned a very old and dear friend of mine, a very wise young lad who had been a class-mate of mine in Junior High, three years ago. Where he went to school now, if he even did, or what he was up to in general, I had no idea. From what I had read, however, I gleaned that, yes, he was still the same wise kid I had known, and that he was at the time of the review a great, great admirer of Ten Years After and Alvin Lee. It also seemed that people had taken a paternal interest in him and in his musical tastes, and that they were willing to listen to what he had to say, and so I thought to myself, I thought, "Why not, yes why not me". Why shouldn't I get first crack at him this time for a brief interview about what he thought about Ten Years After's new album. If I didn't do it, someone else surely would, and so strapping my trusty tape recorder to my side, I went in search of him. After perhaps five phone calls to old girl-friends, and such, I finally located him in a small California deli having a pork sandwich. He recognized me immediately, and after cordialities, a few more cokes and French fries, I finally brought the conversation around to Alvin Lee and Ten Years After and Cricklewood Green. This is what went down: Did you really mean what you said about Alvin Lee in the November 15th Rolling Stone review of "Sssh" and I believe I'm quoting you correctly, "I think perhaps he is God"? Sure, sure. I said it, didn't I ? And not only that, but I said that Alvin was "the pure water and pure fire of a black mountain stream". But they didn't print that. I never did know what that writing cat had on his mind. But back to the question, yes I said what I felt. Sure.
How did you handle the usual criticism that followed "Sssh" in which most critics felt that Lee played with speed, just to be playing with speed? What I mean to say is that his solos are fast for no apparent reason, other than to show how clever he is. Oh that. Well, man, I mean even God shows off, too. Sometimes. Have you ever been to the Grand Canyon or Crater Lake? Talk about a show, man. Shit, what do you want to do, hold somebody back who can really go, really get it on? That's a heavy notion. Is that what you think now? Oh, now.
You want to know what I think now. Oh, no. No? No, man. No, what? No, I don't think that now. No, I mean, yes, that I don't think that now. Right. Forget all that shit I just said.
(there's a very long pause). Yes, I don't believe that any-more. (he sits and smiles).
Well, what do you think now? A lot of things, but specifically about what? Specifically about Ten Years After. Oh, them. Cricklewood Green – that? Yes. Well, first of all, the cover and inside spread is a crock of Hallmark Postcard Shit. That's first. And the album itself?
The album itself. Humm. It's crazy. It's just crazy, man. Crazy. It's Alvin Lee on the trip of, "On The Trail of the Big Hit Single". Roy Rodgers and Dale Evans. For what reasons, God only knows, meaning, of course, him up there. Alvin may even have a bundle of them in Cricklewood Green. I'm happy for him. But, even Johnny Rivers had some big ones, man. Big Hits. Even Walter Brennan. I mean, have you heard, "Working On The Road" ?
Alvin even sounds like Johnny Rivers. Like I said, it's crazy. I mean, I know a lot of shit goes down after each album, but this is just weird. It's like you can enjoy it, but it still fucks you up. I mean, I hate to say this, with all the strange connotations and everything, but it's like Chinese food, you know? It fills you up, but like "ten minutes later you're hungry" routine.
But back to the record, yeh, it's a real Chun King Trip. But then, most albums today are like that. I mean, why the fuck should Alvin Lee do an imitation, "Sympathy For The Devil"?
It's been done, for Christ's sake. It's like some kind of old "Guess Who Trip" riding around on somebody else's coat-tail. Then you're disappointed with "Cricklewood Green"?
Yeh, you can say that. I really expected more from it, more of Alvin's head than his fingers, but I guess it's like Clapton said, "You don't have to be intelligent to play music". And you know what the cat down the street said. What? Never trust a Rock and Roll Star.
Now, I can really dig that.
Article by J.R. Young
Our Comment: Another negative opinion from "Rolling Stone Magazine"
New Musical Express - June 13, 1970
Leo Lyons is not interested in dwelling on his past. He is far more interested in Ten Years After. Not only in terms of his ground, but also in the same period of time, which has elapsed since he took the decision at the age of 16, to become a professional musician. He has known no other than this precarious way of life.
Through the success he has now started to reap, he has managed to find a certain amount of personal contentment and fulfilment in a childhood dream of breeding horses. In a newly acquired ranch, just outside Bedford at a place called Pavenham, he eventually hopes to breed sturdy American quarter horses, the kind used by "cowboys," but strictly for pleasure riding.
When confronted with his U.S. cavalry moustache, well shaped shoulder length hair, hide jacket and tooled cowboy boots: Leo bears a modern day affinity to the familiar image of the old west. As he sits conversing and quietly hand-rolling a never ending stream of liquorice papered cigarettes, it becomes quite apparent that this image is not an affected one. More a natural progression, formulated from his life-long ambition and his numerous horse-riding expeditions undertaken during the group's many stateside trips. Above all, his is a likeable personality. Besides living out of suitcases for a good part of each year, Ten Years After have always managed to spend some free time on the West Coast of America, in order to follow their individual pursuits. It was out there, that Leo realised to his satisfaction that people were now enjoying and appreciating the sheer physical pleasures of horse-riding. Rather than the outmoded social connotations previously associated with this pastime.
"Though in the States, there is a tremendous amount of misunderstanding and fear rife amongst all the sections of the community and age groups, the country itself is absolutely fantastic," he revealed. "Last September, I decided to see more of the natural beauty of the place, and so I went up into the Sierra Nevada's on horse-back with a few of my friends". Those sultry days that he enjoyed just relaxing and exploring the terrain had very alarming repercussions on him. "During that time, I managed to get society in general right out of my system. When I finally got back to civilisation, I was so utterly disillusioned for about three whole weeks," he sadly reflected. "At first I just wanted to scream, it was that bad. Why, I asked myself, did people run around so much, or for that matter even want to make a name for themselves. But after those three weeks had passed, I found that I had been brainwashed again," he frankly admitted. "If I had to do it again? I'm quite sure that the same that the same progression of mental reaction would repeat itself. When I went to see Antonioni's "Zabriski Point," it really mirrored just how I felt at that time. It was frightening". The pop world in general, be it the media of sound or vision is beset with symbolism and images. Unless you've got one, you're as good as dead.
Even a non-image, has been used more than once as a short term means-to-an-end.
Though perhaps Alvin Lee has become the recognized face and virtuoso with Ten Years After, the other three members are by no stretch of the imagination just back-up musicians.
In the early days of their acceptance in America, Leo was constantly singled out for special mention in all the reviews of their concerts. Fast guitarist, they'd seen them before------but a dexterous bass player who appeared to be playing second lead with just as much speed----NEVER. – However, success not only brought recognition, accolades and monetary rewards, but also the "knockers". Most groups have to contend with them at one time in their career.
With vitriolic fervour, they singled out Ten Years After's precision and fleetness for their mindless scrutiny. "Sure we're always getting knocked, simply because it seems as though some people are getting quite hung-up on our technique and speed. "But this is just because we are affected by our environment, and the very face pace with which we all live.
Ten Years After lead a very hectic life, spending up to six months of each year touring the States". You could be excused for doubting Leo's confession of a jet-paced existence to the fact that he is very relaxed, thoughtful and articulate in his manner. Summing-up occupational hazard of the "Knocking Game" he dismissed it by concluding. "Sometimes this can be upsetting, but it doesn't really bother us. As a group we play to the very best of our ability. The majority of people seem to enjoy it, as we never play to the point of self indulgence". A cardinal sin of which many acts are guilty. "Indeed, we are now more dependent upon one another than before". Referring to the knockers, he pointed out, "These people set you up and say that you are preaching to the people. Then if these same people don't like what they hear, or think they hear, they knock you. "What in fact we play, is really an expression of all the experiences we've encountered. It all comes out subconsciously in the music. Making for new ideas, I hope".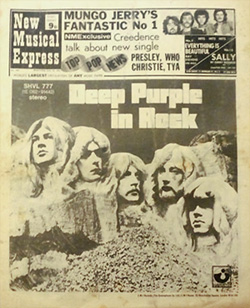 Travel broadens the mind, or so they say, and its certainly made Leo one of the observers of life. "My values are still the same. I admit that success has changed me, but only in that it has made me more aware of people. "When you don't have to worry about where your next meal is coming from, it gives you more to concentrate on other matters. For I've experienced this. "You know everyone without exception is guilty to some extent of not trying to see the other person's point of view. Unfortunately, not everyone sees this. "It's the same when people, and in particular a group become an overnight success. They then have to try and figure out why their last disc was a hit. And most of the time, they don't know the answer, that's when paranoia sets in. "Like a number of groups, Ten Years After had involuntary success. We came from what people term the "Underground". This doesn't really exist anymore, it's now just a handy label for success, which was originally intended for groups who were musically creative, but commercially unsuccessful". Almost apologetic Leo then took pains to stress. "The things what I play on bass are more truthful than what I'm inclined to say. For I have inhibitions as to what people may think". Frankly, I'd argue the point.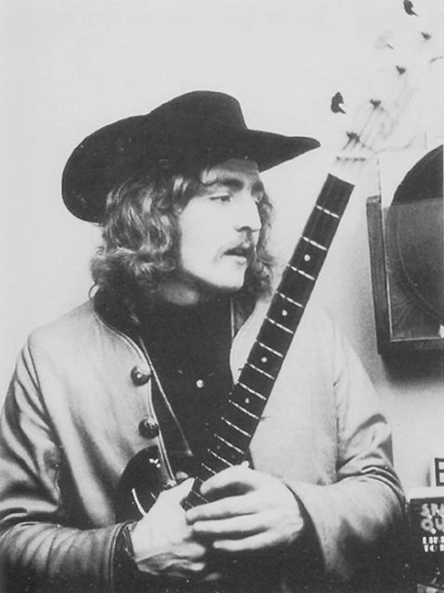 June 13th 1970, TEN YEARS AFTER perform at "Cincinnati Summer Festival"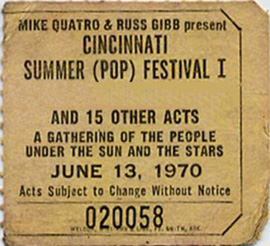 June 13, 1970 - The "Cosmic Carnival Festival"
at Braves Stadium, Atlanta, Georgia - A Gigantic Rip Off !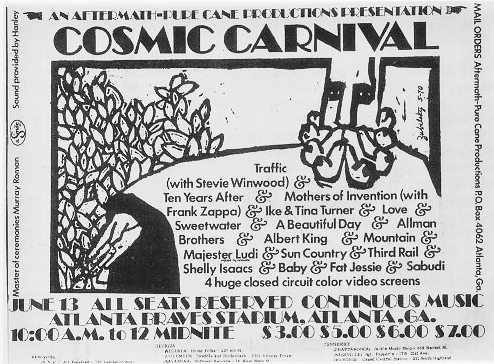 A one day event – A very obscure concert – "It was a hell-of-a-show" says a fan.
When the Cosmic Carnival advertisements began appearing, we took the promoters at their word and we printed a positive article that stressed the very low ticket price. The T.V. light show, the quality of the performers, and the no hassle promise of Aftermath Pure Cane Productions. Don't forget, Woodstock was free because we refused to pay for it. Just walking around inside the Atlanta Braves Baseball Stadium, the center of Atlanta machismo, the scene was like a free zone liberated by freaks. Dope was found everywhere, mescaline, grass. acid and nobody seemed uptight about it. Long hair, tie-dyed clothes, lots of bare skin, love and more dope.
I suppose, that in order to make any money on something as over-blown as the Cosmic Carnival, promoters had to use saturation advertising tactics in order to get their message across. It wasn't the collage students who showed up, it was the crazy, hairy, stoned freaks, who were the only truly loyal, rock music audience that ever existed in the first place. As it eventually turned out, it was the hungry freaks daddy (Frank Zappa) who were the show.
The music part was the big rip off. "It's A Beautiful Day" according to the emcee of the event, made the "made the day beautiful" and that's what many in the Atlanta area must have been listening to, because the band with violin star David LeFlame really won the day.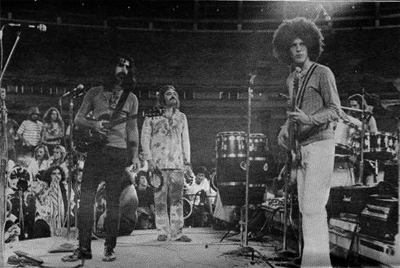 Frank Zappa and the Mothers of Invention on the other hand, "really made the day".
Traffic did some good stuff, but the volume was so low that most of the music sounded like it was coming out of a transistor radio in the apartment next door ! The Allman Brothers Band, especially suffered from this ridiculously low volume.
When Frank Zappa and the Mothers began playing however, a speaker come on that hadn't been on before, so their set was at least a third louder than anything else. This was just in time too, because the Mothers did a terrific set that was built around their recorded work, and Frank's charisma was intact. Worth honourable mention here, was the two lead singers in Franks band, Flo and Eddie from the Turtles. Frank, was seen and heard rapping after the show with the kids.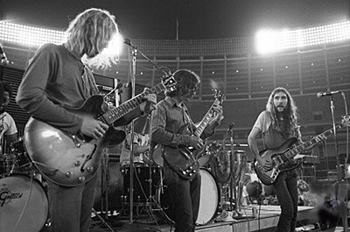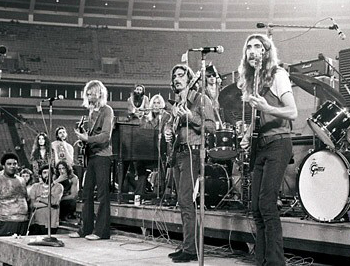 When the loud speaker finally kicked in, it was the Allman Brothers Band who rightly benefited from the volume boost. They have the sound we love, and the volume / sound we needed in order to say, fuck-it to the city of Atlanta. As we headed towards the stage, Duane Allman told us to go back to our seats, and we reluctantly / sheepishly did as we were asked, out of respect for Duane. We also didn't want to be seen as leaders or the inciters of trouble and risk our arrest. In fact, we have our own street patrol called "S.T.P." – meaning "Stop The Pigs" and "Serve The People" !!!
We dug the final rush onto the ball field, just to hear Mountain do a little bit of their Hard and Heavy Rock and Roll.
Two Rip Off 's:
The first being, all the people who bought $7.00 tickets were in for a big shock when they saw the size of the crowd, and also when they viewed people who bought $3.00 tickets getting the best seats in the house. So, it was only a matter of time before we got up off our asses and eliminated the distance between us and the music.
Secondly, funny thing about all the music that was promised to be played here too. It wasn't at all funny when it wasn't there. But the bands were ready to perform, and never got their chance. The band "Love" didn't show at all, but Ten Years After, Sweetwater and Albert King were at the stadium, sort of on stand-by it would seem. The problem was, that bands / artists were scheduled to start playing after midnight, all well and good, but there was also a noise ordinance in place for that community that precluded music, or any noise after the midnight hour. That is why, audience and all the talent their screamed foul and rip-off.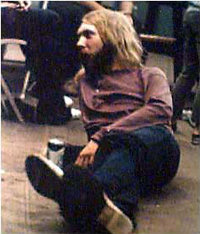 As I said, Ten Years After were there but never got to perform, that's the sad fact of the matter.
The Band List: Ten Years After, Traffic, (with Steve Winwood) The Mothers of Invention, (Frank Zappa) Ike and Tina Turner, It's A Beautiful Day, (with David LeFlame) The Allman Brothers Band, Mountain, (Leslie West) Albert King, Sweetwater, Love, Majester Ludi, Sun Country, Third Rail, Baby, Isaacs Shelly, Fat Jessie, and Sabudi.
HIT PARADER MAGAZINE FROM JUNE OF 1970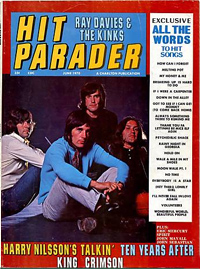 TEN YEARS AFTER WANT A HIT SINGLE!
Mention singles to a progressive or underground group and you stand a good chance of hearing a snort of derision and a tale that albums are the thing. The latter may well be true, especially in the face of recent sales figures, but both Jethro Tull and Fleetwood Mac have had singles in England, and possibly, the day of the progressive 45 is upon us.
Now Ten Years After have had a change of heart and are trying for success in the singles chart. Ten Years After has built a huge reputation in Britain, America and Europe, but mainly through concerts and albums.
At the end of last year, their first single, the exceptionally good "I'm Going Home" was released in England and did nothing. Since then, strict silence has been maintained until now. "We were supposed to have recorded one during the last American tour for release over hear and there, but with one thing and another there just wasn't time", Ten Years After's drummer Ric Lee told me. "I'm Going Home" was released in America as a trailer for the album "Undead" and somehow it got released here. But we weren't available to promote it. I think the original idea was to release it three months later here." Ric and I were speaking in a West End recording studio in London where the main thoughts of the group were on the next album, though "Ssssh" had only recently been released.
With Jethro Tull's "Sweet Dream" climbing the charts in England, the management decided the time was right for a Ten Years After single. It should be added that both Jethro Tull and Ten Years After have the same management. Recording the single took place towards the end of the last week and the finished product was planned to be out in a couple of weeks. How about "Ssssh" though? "We're very happy with it and I can't think of anything we'd like to change", Ric told me. "We don't record more than we need for any one album and if anything is left over we scrap it." Most of the tracks on "Ssssh" are Alvin's compositions but there are a couple of exceptions. "Good Morning Little School Girl" is one and a prominent New York radio station banned it because of one word. ("Ball" the line is "I want to ball you"). Perhaps as a result of this, the album shot up the U.S. charts.
I mentioned to Ric that Ten Years After are still playing a lot of numbers that have been associated with them for a long time and he explained that this was entirely due to public demand. "We want to get on with some new stuff obviously, but when we go on stage we find people calling for old numbers," he said "I agree this can be a bit frustrating night after night, but then we can usually manage to fit odd new things in. "There will be a subtle change in our material, but it's going to take a bit of time. Maybe we'll try one or two numbers a night and build up from there. We won't change the general feel of what we do, but after the Continental tour this month I think you'll notice a bit of difference."
Ric expanded on the American audiences, saying, "They take the new stuff well and are enthusiastic, but when we go into one of the old numbers they go wild. That may sound a bit like bragging, but it's not. "At the Fillmore East we couldn't get off and when we did we were soaked and exhausted. America's such a big place that you can do five of six tours there and still reach only half the people."
When Ten Years After return from America, they plan to do a few selected concerts where as many people as possible can listen to them. But the new single should already have been in the charts and perhaps more people will be clamouring to hear what I rate as one of the very best progressive groups around today.
Written by Richard Green, London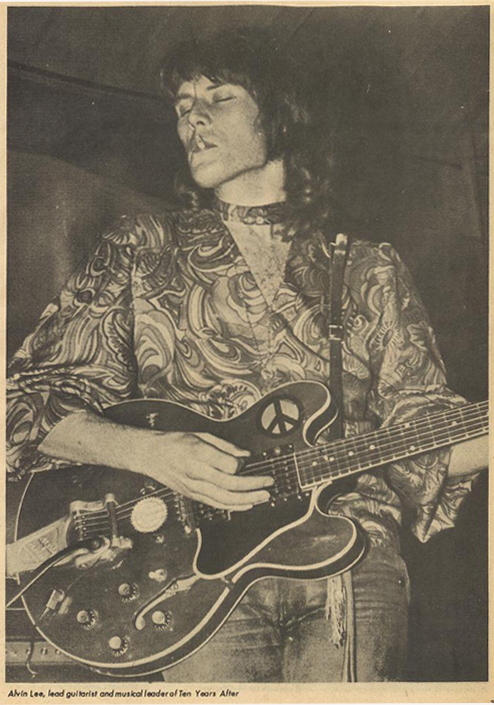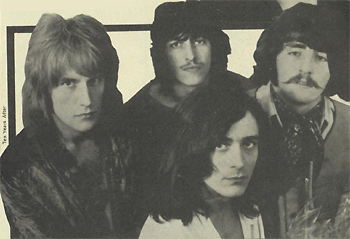 New Musical Express – June 20, 1970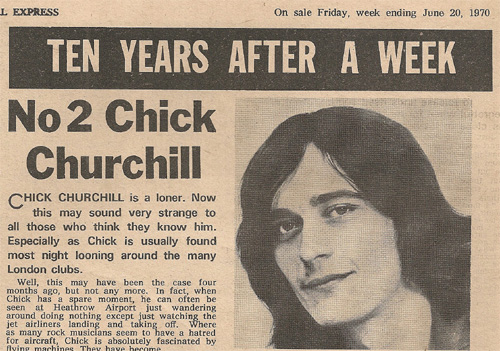 Chick Churchill is a loner. Now this may sound very strange to all those who think they know him. Especially as Chick is usually found most nights looning around the many London clubs.

Well, this may have been the case four months ago, but not any more. In fact, when Chick has a spare moment, he can often be seen at Heathrow Airport just wandering around doing nothing except just watching the jet airliners landing and taking off. Where as many rock musicians seem to have a hatred for aircraft, Chick is absolutely fascinated by flying machines. They have become his hobby.

The actual physical effort of such a solid object defying gravity and then returning to the earth, is a continuing source of utter amazement to him.

Success affects different people in many different ways. At first it doesn't usually change the actual person concerned, only other people's reactions towards them. Unfortunately, and without realising it, this process can become mirrored, resulting in a vicious circle.

Ten Years After's organist has found this out to his bitter disappointment.

"Before I was even in a group I had lots of friends, but as we got more successful, I found that I had very few genuine ones. This has really hung me up for the last year or so.
"It's not that I don't want success, it's just that people won't let you be your true self.
For the last four years I have spent most of my free evenings in the clubs, surrounded by people. And I have found that so many of them are far more interested in my job, because that's what it is, than Chick Churchill as a person. "To be quite truthful, when a girl comes up and talks to me, I really don't know anymore if she likes me as just a guy that she's met, or caught up in this very strange aura that surrounds fellows in groups."

Apart from Alvin Lee, Leo Lyons, and Ric Lee of Ten Years After, he feels that there are very few people that he can put any trust in. Now he's even suspicious of members from other groups. It's the same with places. When the group visit the States they appear quite a great deal in New York, Detroit and Chicago. Most of the time he is content to stay in his hotel room. Though he admits, he finds San Francisco very nice. In his recent quest for solitude, he visited Sequoia National Park and drove into the notorious Death Valley.

"The quietness is really unbelievable. If you really want to get away from civilization, this is the place. "There isn't anywhere in Europe where you can really experience the same sensations. "Zabriski Point captured most of it, but the only conclusion that I got from it, was that Antonioni wanted to blow the world up and start all over again."

Chick feels that if the world annoys you, then just put yourself on a higher mental plain. However, it does annoy him personally, that people won't let him be absolutely free to do what he wants to do. Chick is small, quiet and introverted. He is a person who could easily get lost in a crowd.

This tendency of not pushing himself forward has caused people to complain, that he can't be heard when the group is playing on stage. He is aware but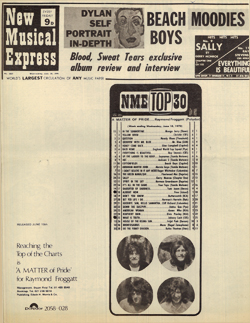 not unhappy about this situation. "We play hard-rock, and it's very difficult to work an organ into it. Especially when playing with someone as good as Alvin Lee. "The sound that I like is more mellow, and unfortunately that doesn't come over too well on stage. I've just bought a R.M.I. electric piano which I hope to incorporate. If the organ was taken out, there would be a very big hole in the group's sound."
Chick, has very positive ideas about evolving a more personal style of playing the electric organ within the context of a rock group. "The organ isn't being used to its fullest. Keith Emerson tried it, but he got lost on the way, he went too classical instead of rock. But I want it to be known that I respect him as a good organist. "As far as the organ is concerned, nobody has evolved a style that really fits into rock and roll. "I'm getting to the point where I am now playing the organ like a drum. I do this by playing rhythms and using the stops to get the same sound and volume on both manuals. I pay close attention to what Ric plays and follow him."
Article written by Roy Carr
Daily News – Chicago, Illinois - June 20, 1970
Ten Years After featuring lead vocalist Alvin Lee headlines the rock program Friday and next Saturday in the
Aragon Ballroom – June 26, 1970 – also on the bill are B.B. King and Mott The Hoo
NME June 20, 1970

TEN YEARS AFTER perform at Sheffield University
June 27, 1970

Bill Graham's Fillmore East, New York City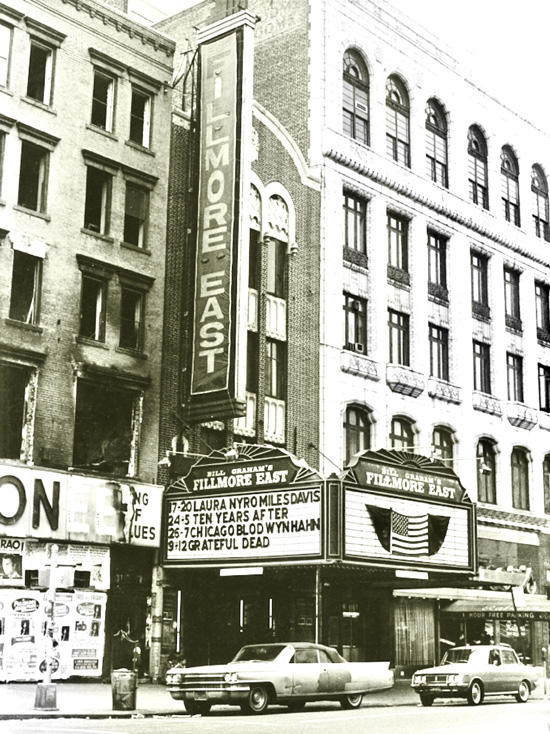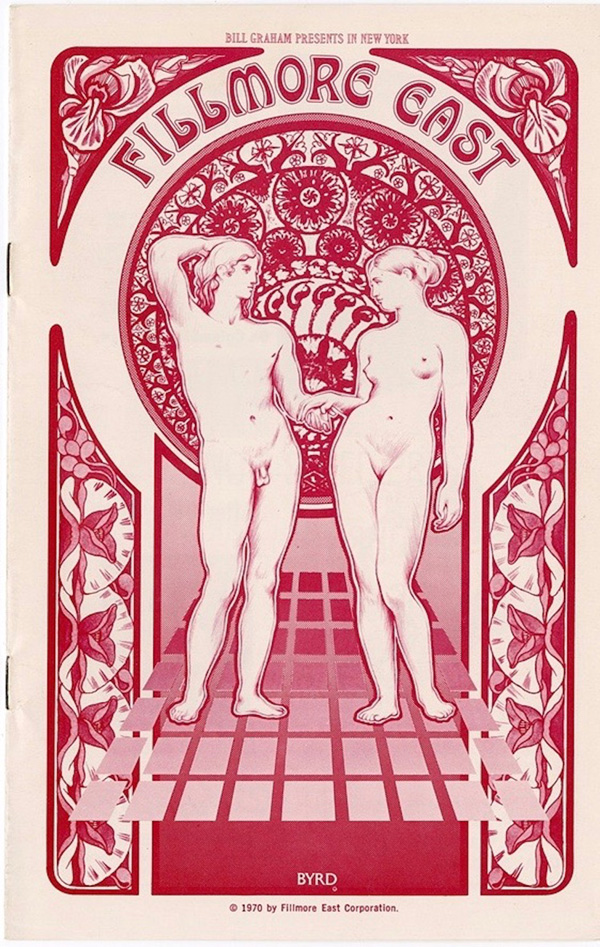 1970, June 24 - Fillmore East

Concert Review

Variety Magazine, New York
published July 1, 1970

February 26, 1970 -Fillmore East, New York City - Concert Review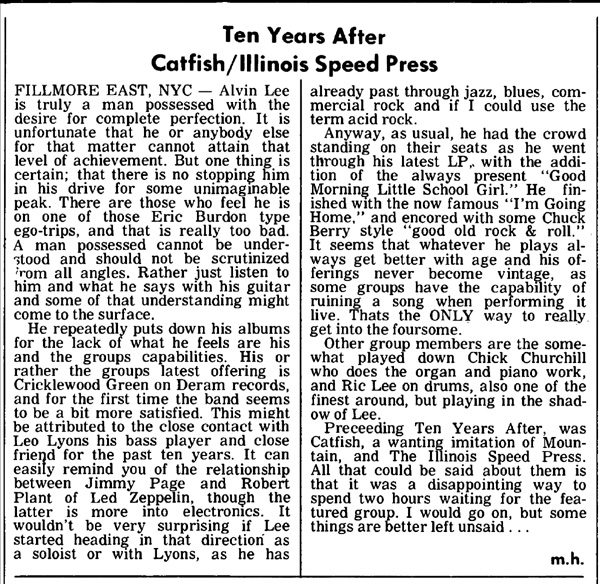 Fillmore East, New York City - Concert Review, June 24 & 25, 1970
| | |
| --- | --- |
| | |
New Musical Express June 27, 1970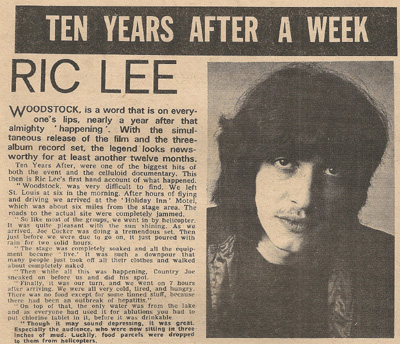 Ten Years After A Week – Ric Lee
By Roy Carr
Woodstock, is a word that is on everyone's lips, nearly a year after that almighty "happening". With the simultaneous release of the film and the three album record set, the legend looks news-worthy for at least another twelve months.
Ten Years After, were one of the biggest hits of both the event and the celluloid documentary. This then is Ric Lee's first hand account of what happened.
"Woodstock , was very difficult to find. We left St. Louis at six in the morning. After hours of flying and driving we arrived at the "Holiday Inn" Motel, which was about six miles from the stage area. The roads to the actual site were completely jammed.
"So like most of the groups, we went in by helicopter. It was quite pleasant with the sun shinning. As we arrived, Joe Cocker was doing a tremendous set. Then just before we were due to go on, it just poured with rain for two solid hours. "The stage was completely soaked and all the equipment became "live". It was such a downpour that many people just took off all their clothes and walked about completely naked. "Then while all this was happening, Country Joe and The Fish, sneaked up before us and did his spot. "Finally, it was our turn, and we went on seven hours after arriving. We were all very cold, tired, and hungry. There was no food except for some tinned / can goods stuff, because there had been an out-break of hepatitis". "On top of that, the only water was from the lake and as everyone had used it for ablutions you had to put a chlorine tablet in it, before it was drinkable. "Though it may sound depressing, it was great. Especially the audience, who were now sitting in three inches of mud. Luckily, food parcels were dropped to them from helicopters. "The wet weather played havoc with our instruments for we had to start, "Good Morning Little School Girl," no less than four times, but they didn't seem to mind. "It was much easier for us to get out of the place, as we followed a New York State Police Car, all the way to the local diner for a Chinese meal. It was now 10:30 p.m. and we were absolutely starving. "Arlo Guthrie summed it all up by saying that it was a town. I feel that the film captures it all. It's totally unbiased. Just a documented diary of those three unforgettable days".
Seeing Ten Years After now, it's hard to believe that they were originally the Blues-yard…..a run of the mill soul band. (for one gig only). When they weren't bashing out numbers like – "In The Midnight Hour," they were backing "The Ivy League," for a tenner-each-a-week, with Chick acting as their roadie. Finally, they decided to go it alone. At that time a friend of Leo's was booking the acts at the Speakeasy. After weeks of nagging, Leo finally persuaded his mate to give them a gig. He liked what he heard, but said he couldn't be bothered to book a blues band. Then they met Chris Wright, and did a ten quid plus a meal audition. He liked us, and we set about choosing a new name and a more personal style.
Though Ric quite enjoys the group's trips to the States, he readily admits to being a home person. Home for him being a 200 year old thatched cottage in Bedforshire, in which he dwells with his wife Ruthann and their Alsatian. Apart from slowly doing up the cottage. He divides his leisure time between leather tooling, photography, collecting antiques and brassware, as well as renovating vintage cars. His intention is to own a garage with some friends for this sole purpose. And as if this wasn't enough, he is now converting a shed into a mini-studio so that he can learn to play vibes and write music. "At the moment I feel a little stagnant and I'm desperately trying to find new ideas. I'm practising hard to get a feeling, for there is no movement. "If I was going downhill I'd worry, but it's just that I am at a standstill for the time being. All musicians go through it, at one time or another. "I'm working on trying to use a jazz style and blend it with the basic style of the band".
The Crawdaddy Interview – With Alvin Lee of Ten Years After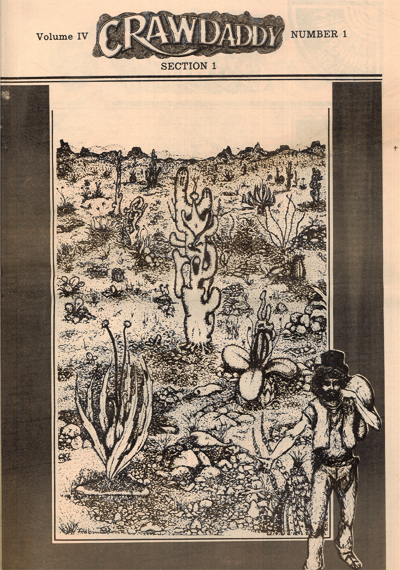 Year 1970 – Volume 4 – Number 1
Photographs by Victor Pilosof
Alvin: I can only judge America from the outside, you understand, me being English. I'm not involved, I'm not responsible for what you do here.
C.Daddy: Neither are we!
Alvin: They were very brave when they set off from England to find a new land, and they're still getting it together. Or are they? I saw "Easy Rider" a couple of nights ago, and that's a big downer. Have you seen it? A mind-blowing ending. It's a good film, but I came out wishing I hadn't seen it, or that I'd never heard of its existence, you know! A bit too much for me to handle.
C.Daddy: Someone I know, came out and immediately had their hair cut.
Alvin: I can understand it. I found myself doing a bit of the old, like you come out and like people are looking at you, and you're aware you've got long hair and, there's no two ways about it. To try and not be aware of it, is the coolest thing, but after that film…
C.Daddy: I don't think it blew my mind, because I'd been out west and travelled and…
Alvin: Not out west, have you been to Carolina? After seeing that film. I think we were just lucky in Carolina.
C.Daddy: Well that happens out west too…
Alvin: Yeah? It's so heavy, especially if you're from England. Like the police don't have guns even, and the worst policeman can do, a really nasty policeman, is to shout at you, that's about it. And to think about getting in a fight in England, the worst you can do is get a black eye or a broken nose, at the very worst you know. I mean, that's like an all-time thing.
C.Daddy: Here they say we've got something like 200 million guns…
Alvin: Yes I know…
C.Daddy: What's weird about it is, that the gun freaks that I've known, to be gun freaks, were straight Bircher-types. But like I've found out, being in California, is that even long-hairs, you know, who are supposed to be very peaceful, sometimes are gun freaks too.
Alvin: I can understand anybody digging a gun. There are people obviously over here, that don't like them, but carry them around because if they ever get in danger, or a situation they can't handle, it's always, you know, there. But like there must be people with guns who aren't perfect, who can loose their temper, you know! Like, if you want to kill somebody, for three seconds, if you've got a gun you can do it, and you can't change your mind.
C.Daddy: Even with a knife, you can yell – duck.
Alvin: That's what happens in this film, it's so mind-blowing. These guys are going through all these hassles, they get into hassles and you think this is incredible, you know, and you're somehow waiting for, like the guys are really groovy in a way, and you dig them. They're free, you know, and they pull up and sleep on the road since they can't go to hotels and things…and everybody's hassling them, and you know something's going to come out of it. They're driving along on the big old, what do you call it?
C.Daddy: Choppers
Alvin: Yeah, choppers, fantastic machine, sitting like this with his feet on the thing, and a truck pulls up and one of these horrible kind of, you know, horrible country guys, pulls up and says, "Let's give them a scare". Pulls the gun out and, "Agghh, long hair freak," and he goes like that to him, (chopper man gives him the finger) and the guy in the truck shoots him. (right off of his chopper) It's so mind-blowing! You know, if it ever gets to that, come to England. I really dig being stopped by English policemen now, after what I've seen here, you know. It's beautiful, it really is.
C.Daddy: Do you like California, do you like the west?
Alvin: I like the country, the people not necessarily. Some are great, but the opposites, there are such opposites. In England, I would say everybody is trying to be, seem to be more toned down. There's nothing against long-hairs, very little racial prejudice, and what there is, isn't really violent.
C.Daddy: It's hard to believe…
Alvin: You can go anywhere in London and not fear to walk anywhere. Which you can't even do in San Francisco or New York…and you know, reasonably it's cool all over. The policemen won't bother you that much, nothing really, and it's all kind of nice and medium.
Like you don't get beautiful people camping out and living idealistic lives, but you don't get people going around shooting other people either. Course, there are one or two somewhere, but you know, there are some great things around here, some very fantastic people, who are trying to get something together, and are really doing the thing, but like there's an opposite end to that. You know, complete opposites. And, there are also people in the middle as well..
Right, there are those opposites, people go towards one or the other, sooner or later and I find it getting difficult to associate with straight people because you tend to become paranoid of what they think of you. It's a natural tendency really. You know, that it shouldn't be, and yet you know that sooner or later, something's going to arise, which is going to make you say,
"All right, well I'm not coming around here". And you're either going to entirely ignore it for so long, but soon you're going to have to stand up for yourself or deprive yourself of the right to stand up for yourself. It's almost like that. Heavy and action: America. So you know I try to stay void, if I can. It's going to be impossible one day.
C.Daddy: Any thoughts about Nixon or Harold Wilson?
Alvin: I'd never be a politician. And anyone who wants to spend their life being one is quite welcome to try. I've got no alternative to offer, so might as well go with them. Recently, I've been working on some long term ideas, like what I'll be doing two and a half years, when me contract's run out. I'm not really sure, but got some vague ideas. A new producer, I want me own studio, and things like that. The question is, if I can get the bread together. Cost us a lot nowadays to compete. I really want me own studio, just to make albums with other people.
In me own time. And not like create them for any market, and I'm pretty sure that if you can do them for free, you know, you can make a living. Right? Which is really all I want. It's the own time thing that is important. If I've only got time to, if it's going to take me a year to do three albums, which I really think are good, I want to be in a position where I can say, "well, that's all I'm going to do". Like it's slightly rebellious. Somehow, all this business of this and that comes through; you feel like a robot sometimes. I should have been up at ten this morning, and here at eleven, and I woke up at twelve, you know, oh well, I'm here and fuck it. I got told off. She said: "If you're going to hang anybody up in the underground, not this time!
C.Daddy: They put you through quite a bit of that?
Alvin: Yeah, it comes in lumps. Like you take it for so long and it's groovy, you're just going to come along and have a little giggle. But one day you get up and it was a late night, the night before, and you're not ready for it, and somehow it doesn't seem a giggle anymore. We've been on the road for six weeks, and somehow it can get to you.
C.Daddy: You've been in the east six weeks?
Alvin: No, we've done Frisco, well, if my memory serves me right, to get a rough idea of what we've done, we started with New York, we did the Singer Bowl and a Central Park thing. The Central Park thing was really good. I really dug that.
C.Daddy: With Three Dog Night?
Alvin: No, they didn't make it. Spencer Davis was on, but like New York it was really great. Then we did Detroit. Oh, we started at Newport, (Jazz Festival) which didn't really work out, to say the least. I don't want to go into details, just didn't happen. Shall we say sometimes, you get those days, when you shouldn't have got up, and that was one of them. The amps broke down, the P.A. was crummy, we couldn't find the dressing rooms, getting hassled getting in. You find yourself standing on the stage, and when you finally get all plugged in, everything's going arrrrr…..and you're supposed to create music at that point, you know.
We did three numbers, and the guy who was worried about the fences, came on after the third number, and he said, "there will now be a fifteen minute intermission" and we had only just warmed up. Can't win èm all.
Detroit was put on by the same guy, and it was similar but was a bit cooler. I got into that and enjoyed it for what it was. There was a revolving stage, and the audience sat all around. There were four P.A. cabinets around this revolving thing, and like we go on and start and like you're singing, man, it's weird, like you look and see somebody and you play and you look and it's somebody else and like the room has got longer and the vocals and the P.A keep getting louder and then disappearing. In a way I enjoyed it, it was a mind-blowing experience.
A lot of people got a bit uptight over it, right, getting that one together. It didn't hang me up to much, but I don't think it's the best way to hear a band, quite honestly. A few people who talked to me afterwards, it was great when we came around to their part. You can imagine, you're just getting into something and then you're disappearing around the corner. Then a wait and you're hearing noises and What's Happening? And then we come around again.
C.Daddy: Are you more creative on a tour, or does it sort of drag you?
Alvin: It can be, it depends on what sort of circumstances you know. Unfortunately, you can't switch on creativity. I've tried. I've said: "I'm going to write songs today"! and pull up a chair up and say "Sit down and now write, write songs, and out comes nothing. But then you get these incredible gold-type sequences where you're in bed and completely tired and at 3:00 in the morning you get an idea, that you know you're going to forget it in the morning, and you don't know if you can get up, and get your tape recorder together before you've forgot it, you know. But like what I do, is that I jot things down, little ideas, whenever I'm at home with a few days to spare. Sleeping around on the floor you know, it takes me a moment to get something all together. I carry one of these cassettes around and sing odd phrases and things that come up, so it sounds sort of like a junkyard of noises at the end of it all. But, some of it comes out ok. The new album is mostly like ideas received on the road, but got together off it.
It was all done over a loose period of about six months, from the conception until recorded. The recording of it took us about three or four weeks. I'm pretty pleased with it. I've been hung up on every record we've done before, because I've always dug it for a week, and then hated it. This one I've already dug it for a week and hated it, and got back on it again. That's a sign in the right direction you know. I think with these. That the four albums we've got out now are representative overall of what we do. So I'm looking forward now, because in the future we can start to branch out. Anyone listening to these four albums will get a general picture, more or less of what we do. Like there's some crap, but there's other good ones, and it's a good opening picture. You know, not perfect.
C.Daddy: Where do you think you're going?
Alvin: That's where the fun comes in. There's a lot of ideas, but a lot of it depends on where your head is when the actual recording time comes. Like you plan something and might blow it next week, and plan something else. Every time we finish an album, and put it on a few times, we pick up on a few things and get an idea that if we had done this or that it would have been great. So you think, what's our next album? And you always work ahead and never catch up.
C.Daddy: Do you think getting stoned adds creativity?
Alvin: It can do it variously. Like if everything goes cool, it's good. But if your amplifiers start buzzing then you're lost, and you get hung up on that. Or, if something sounds out of tune and you can't work out what then you're not going to get anything together. That's the trouble with being stoned. I'd really gotten ripped last time at the Fillmore. Somebody said, "Here's a super joint". I'd heard that before, you know, so I thought "yeah" – and I got up on stage and I could hear a silence that went Pppsssss - and then was like doing a number, and I'd be playing the intro and think, I've been playing for ten minutes and wondered, have I sung already and forgotten? And like I was missing verses and forgetting to do a solo and think, what in hell is this song? In a horrible way I kept it together loosely and the majority of people didn't know. You know, it can be used, man. Like I try not to abuse it at all. I try to stay very cool, and really, you've got to if you're trying to do something and you want your body and your mind to work for you. You've got to give it a chance, you know. Like just dropping everything in sight, that seems very romantic to have someone come around with a pill and then, "I wonder what these are, let's see yippee!!" But like not everybody can do that. That's the kind of people that everybody likes and then you watch them……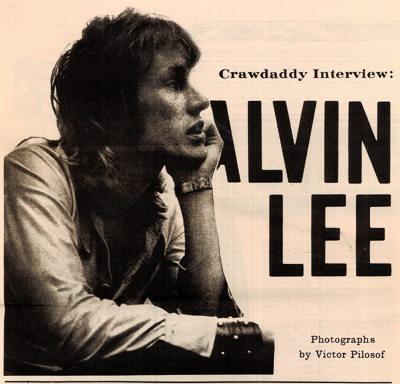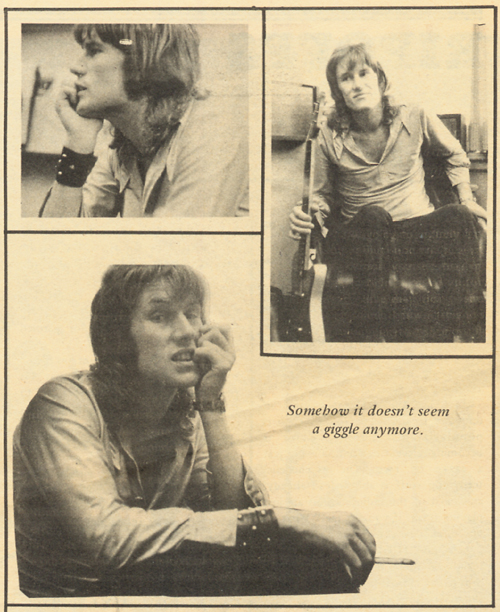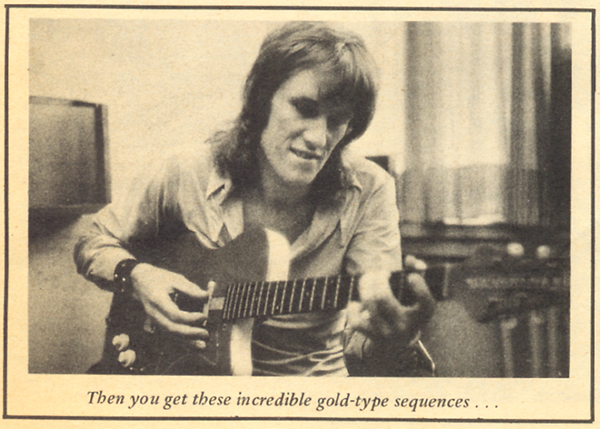 (Continued on page 47 which is missing)…….
---
Notes for dates, mentioned by Alvin Lee in his interview:
June 28, 1969 – TYA played in Bath, England
July 4, 1969 – Newport Jazz Festival, Rhode Island, New Yorkk
July 13, 1969 – Singer Bowl – Turntable Stage – New York City
July 12, 1969 – Laurel, Maryland – Race Track
July 14, 1969 – The Movie Easy Rider was released
July 16, 1969 – Central Park - Schaefer Beer Music Festival
July 22 to 24 – Fillmore West, California
SSShhhh was released August of 1969.
Alvin talks about working on Ten Years After's fifth record album, as four have already been released. This would mean that he and the band were working on "Cricklewood Green," which came out in April of 1970, and what a fantastic record it was, and still is today.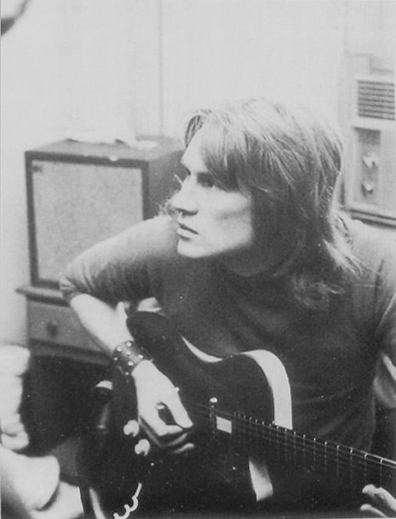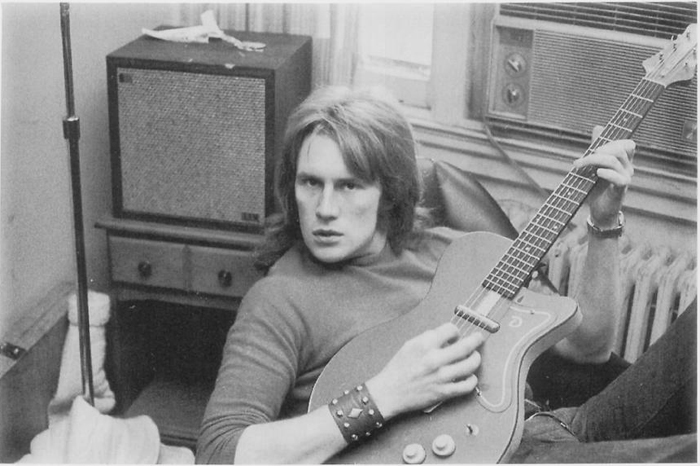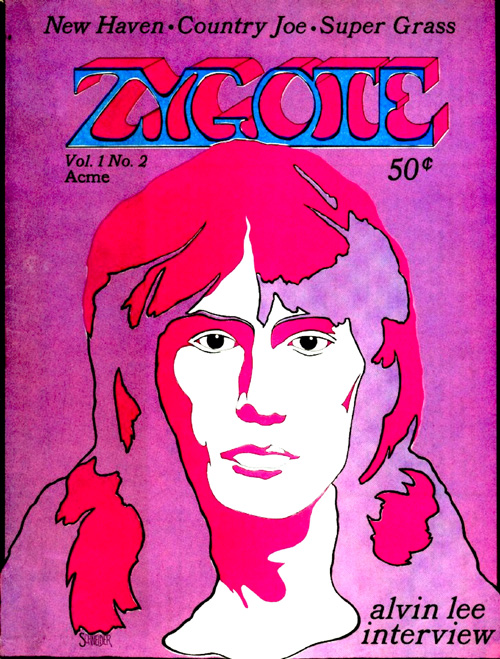 Zygote Magazine USA, Issue No. 2 from June or July 1970
June 27 & 28, 1970 – The Famous – "Trans-Continental Pop Festival"
Later Renamed – "The Festival Express" DVD

The Movie Text:
The Festival Express Tour, turned out to be a complete financial disaster. The entire film project was shelved soon afterwards, as the promoter sued the film-makers, and then the footage mysteriously disappeared. Some of the films reels later turned up in the garage of the original producer Willem Poolman, where they had been stored for decades and used at various times as goal post for ball hockey games, played by his son Gavin. Many other film reels were also discovered in the Canadian National Film Archives Vault, where they had been kept in pristine condition and totally unknown to the world.
Today Gavin is a London based film producer.
The music tracks were mixed at Toronto's Metal Works Studios and produced by Eddie Kramer. The entire film of this event was finally released in 2003.
Ten Years After was filmed performing: "I Can't Keep From Crying Sometimes" and "Love Like A Man" in Winnipeg and Ottawa. However, this footage was not included in the recent release of the Festival Express Film.
The 1970 train tour across Canada "The Rolling Rock Festival" was taken by some of the worlds biggest rock bands and individual stars, including the following names:
Eric Anderson – The Band – The Buddy Guy Blues Band – Delany & Bonnie & Friends – The Flying Burrito Brothers – The Grateful Dead – Ian & Sylvia & Great Speckled Bird – Robert Charlebois – James and the Good Brothers – The Ides Of March – Janis Joplin – Mashmalchan (only in Toronto) – Leslie West and Mountain – Tom Rush – Traffic (Toronto only) – Ten Years After (didn't ride on the train and were also not in the movie) – Seatrain – Sha-Na-Na…….
The Festival Experience in this case was very unique among Rock Festivals. Rather than flying to each city – meaning: Montréal – Toronto – Winnipeg – Calgary and Vancouver, the musicians would travel by a chartered Canadian National Railway Train. The ultimate idea was to foster an atmosphere of musical creativity and closeness between the performers.
Thus, the trips between cities became a mixture of "Jam Sessions" and "Heavy Partying", as there was no shortage of drugs and alcohol. Thus, one Alberta columnist wrote the following in concurrence: "The Calgary Clambake" – The direct legacy of the so called rock festivals, has been, murder, rape, drug peddling, drug addiction, seduction, and in the city proper, a tremendous increase in car thefts, hold ups and street assaults. Name any vice listed on the calendar of a modern decadent society, and it will flourish into a full blown rock festival.
Another version states – "We believe that rock music today is the vital communication between it's supporters". There was a two day and one stadium performance in Toronto, on June 27th and 28th. The July festival in Winnipeg Stadium, where the show is presented by Manisphere. Then its across the prairies to Calgary for the wind-up festival express on July 4th and 5th. Let it be known, "that it may well have been the final emergence of "Pop" as an important Canadian Cultural Activity". Says the Winnipeg Tribune.
But the actual Festival Express series of concerts didn't come without its problems. The Vancouver concert was cancelled, due to the mayor's direct decree to prevent them playing there in his district. The man was "Anti-Hippie" all the way.
The Express Tour ended in early July of 1970….and some 30 years later (2003) (now 37 years later 2010) a "Rockumentary" of the event was produced and released on two DVD's.
The film made more than $1.2 Million Dollars at the U.S. box-office.
Many of the musicians in this film are no longer with us, which makes this event on film a true blessing for rock fans, blues fans and music fans in general. Janis Joplin died October 4, 1970….this film should be dedicated to her.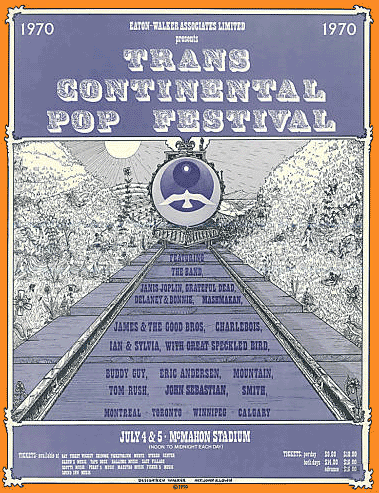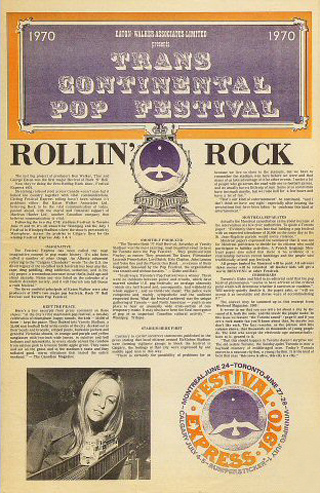 BRAVO - June 29, 1970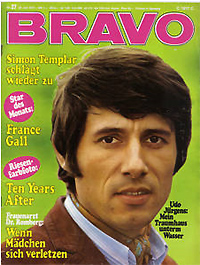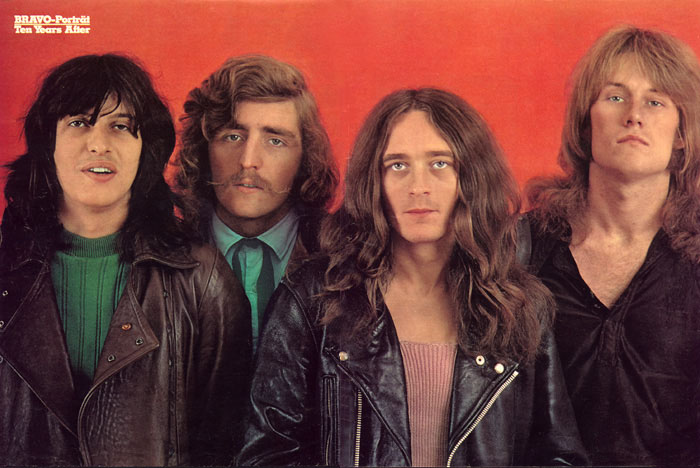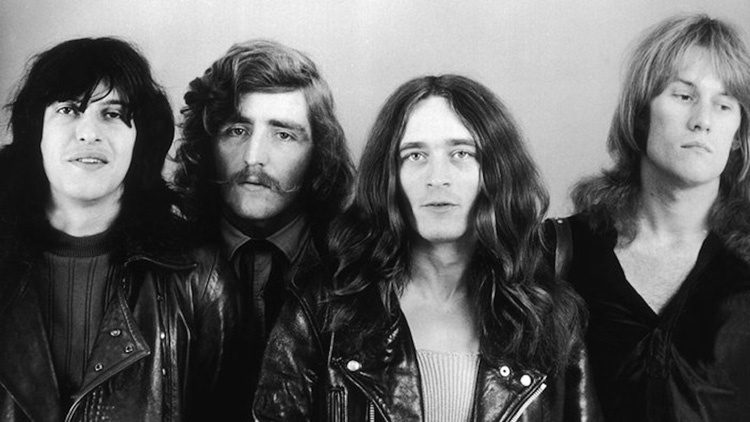 Excellent Photos!
Many Thanks to Christoph Müller for these great Contributions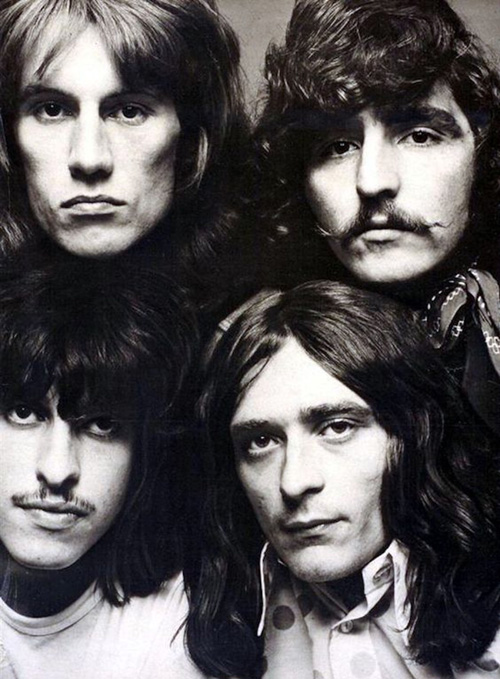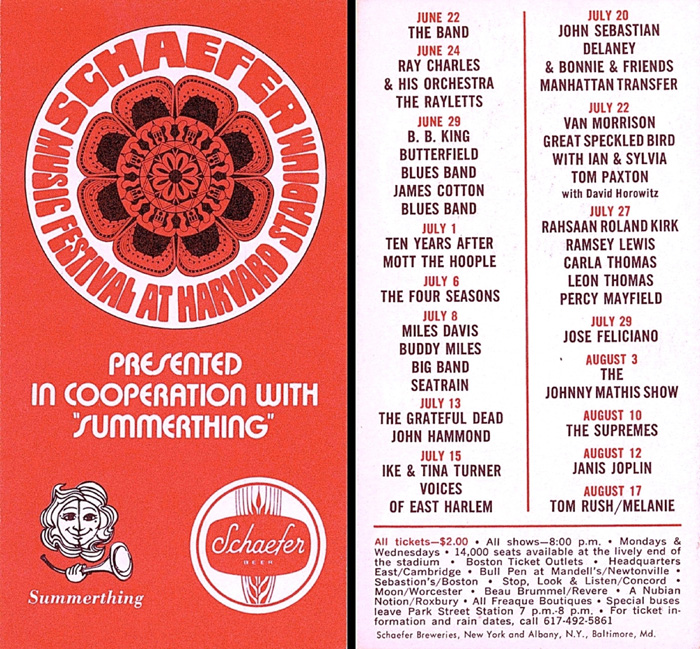 July 1, 1970 - Music Festival Harvard Stadium, Boston
New Musical Express – July 4, 1970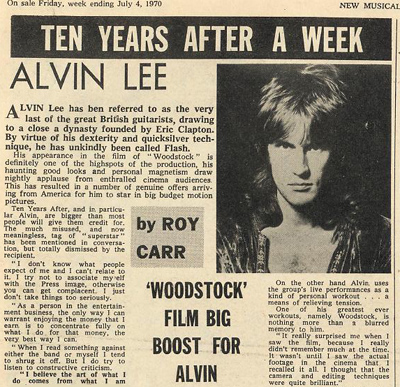 Ten Years After A Week – By Roy Carr
Alvin Lee – "Woodstock Film Big Boost For Alvin".
Alvin Lee, has been referred to as the very last of the great British guitarist, drawing to a close a dynasty founded by Eric Clapton. By virtue of his dexterity and quicksilver technique, he has unkindly been called "Flash".
His appearance in the film of "Woodstock" 1969 – is definitely one of the high spots of the production, his haunting good looks and personal magnetism draw nightly applause from enthralled cinema audiences. This has resulted in a number of genuine offers arriving from America for him to star in big budget motion pictures.
Ten Years After, and in particular Alvin, are bigger than most people will give them credit for. The much misused, and now meaningless tag of "Superstar" has been mentioned in conversation but totally dismissed by the recipient. "I don't know what people expect of me and I can't relate to it. I try not to associate myself with the Press image, otherwise you can get complacent. I just don't take things too seriously. "As a person in the entertainment business, the only way I can warrant enjoying the money that I earn, is to concentrate fully on what I do, for that money, the very best way I can. "When I read something against either the band or myself, I tend to shrug it off. But I do try to listen to constructive criticism. "I believe the art of what I do comes from what I am spiritually. If the criticism is constructive and good, I learn from it. For it can further what I wish to achieve. "I've never been discouraged by anything or anyone". Alvin has always been surrounded by music, for there was always a guitar to be found lying around the Lee household. As he admits, he use to plonk on it, but never got far. His interest was renewed when his sister's boyfriend started playing. It was just a matter of time before he took a more concentrated interest. Today he is approaching the pinnacle of acceptance. Despite the pressures that go with successful achievement, he is trying to present both purpose and entertainment in his work. "I find U.S. tours very strenuous. I must admit I don't look forward to them, but I usually end up liking them. "I'm trying to run happy music and deep mind music on a parallel. With the latest album "Cricklewood Green", it's entertaining music but if you want you can go deeper. "I don't look too far ahead. I feel an album should be representative of that particular time". On the other hand Alvin uses the group's live performances as a kind of personal workout, a means of relieving tension.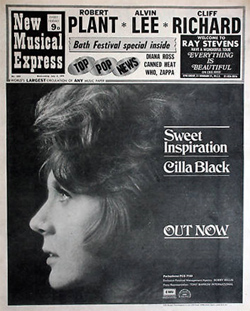 One of his greatest ever workouts, namely Woodstock, is nothing more than a blurred memory to him. "It really surprised me when I saw the film, because I really don't remember much at the time. It wasn't until I saw the actual footage in the cinema that I recalled it all. I thought that the camera and editing techniques were quite brilliant.
One of the unavoidable hang-ups that Alvin encounters, is that you didn't always get to meet certain people that you'd like to, simply because you've sometimes formed a pre-conceived opinion of them, and visa versa. However, he did meet one person who has since had the biggest influence on his career. Unfortunately, he was too young to recall meeting the legendary "Big Bill Broonzy". "My folks actually knew Big Bill quite well", he told me. "I met him once, but just can't remember it. But I still have his autograph to prove it happened!".
July 3, 1970 - Stony Brook University, Long Island, NY

Ten Years After together with MC5 on the same bill

July 4, 1970 - Convention Hall, Asbury Park, New Jersey
July 3 - 5, 1970 - Atlanta International Pop Festival
Concert Poster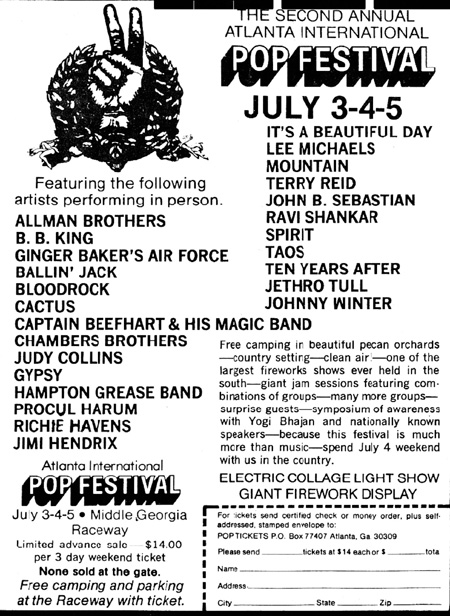 Advertisement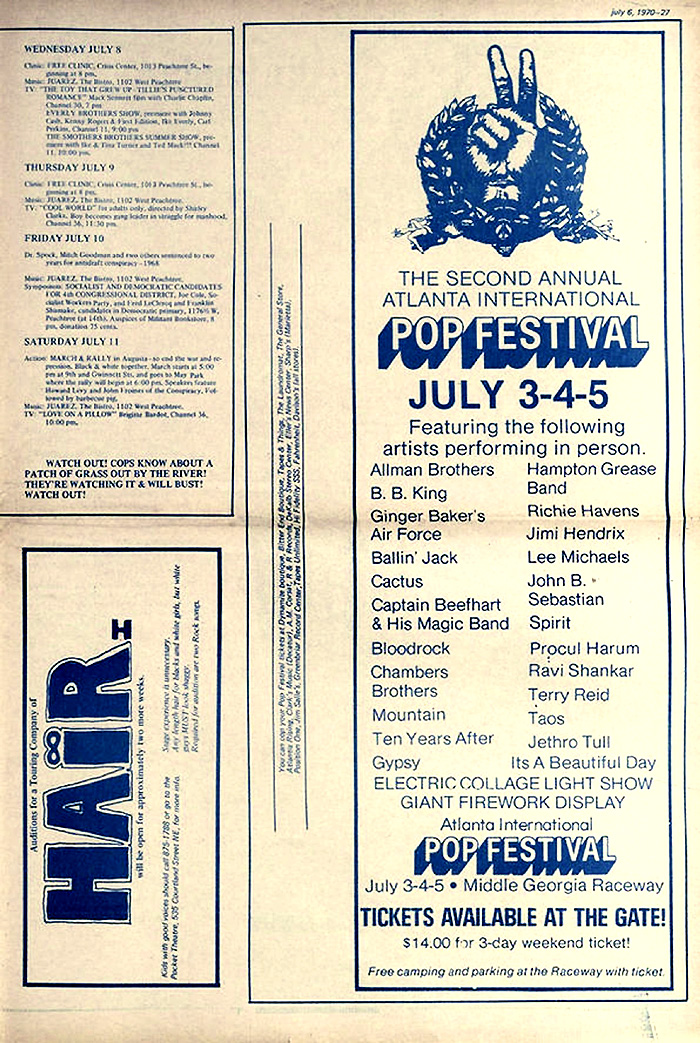 Great Speckled - The Bird, Vol. 3, Issue 27 of July 6, 1970 - Advertisement
"Watch out! Cops know about a patch of Grass out by the River!
They're watching it and will bust! Watch out!"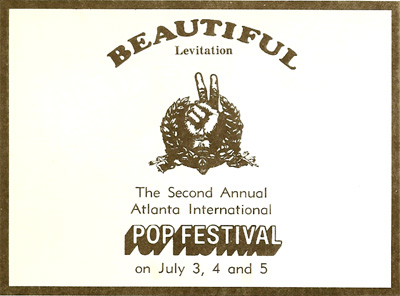 July 5th 1970, Atlanta Pop Festival
with TEN YEARS AFTER
The Atlanta Pop Festival 1970 – "Woodstock of the South"
The second Atlanta Pop Festival took place one year later on the same fourth of July weekend. It took place at the Middle Georgia Raceway in Byron, Georgia, which is about ninety miles due south of Atlanta, Georgia. Estimates range from 300,000 to 600,000 people attended this festival. The following acts appeared on that 92 degree weekend:
Ten Years After – Mountain The Allman Brothers Band – Poco – Gypsy – John Sebastian The Chambers Brothers – Mott The Hoople – Grand Funk Railroad – Richie Havens B.B.King – Rare Earth – Richie Havens – Procol Harum – Terry Reid – Lee Michaels - Ginger Bakers Air Force – Taos - The Hampton Grease Band – Cactus The Bob Seger System – Spirit – Bloodrock Ravi Shankar and Jimi Hendrix, in his last performance in the United States, and playing to the largest audience of his career.
The actual festival took place in a soybean field that was adjacent to the (now defunct) Middle Georgia Raceway. It was originally scheduled for July 3, 1970 to July 5, 1970. But in fact, it never finished until near dawn on July 6, 1970. The festival was promoted by Alex Cooley, who also promoted the Texas International Pop Festival, which took place a month after Woodstock. Ticket price was $14.00, but just like Woodstock, it was destined to become an "Open Air Free Event". This happened when the concert promoter threw open the gates, after the crowds outside began tearing down the plywood fences that had been erected around the festival site. Jethro Tull were scheduled to perform, but had to cancel due to Ian Anderson's having laryngitis. Captain Beefheart also cancelled, as did Chuck Berry, who was advertised to appear but never showed up.
From Jose Sinclair: "Love Alvin Lee! Get this: On Blues Night, at the second Atlanta International Pop Festival, I worked the band stage, for Lee Michaels, Johnny Winter, B.B. King, The Allman Brothers Band ……. Then, all the other guitarist, including: Alvin Lee, B.B.King and Johnny Winter jammed with the Allman Brothers Band – for about two hours more!! It was about eight hours of the type concert where, "Kill Me Now" is all you can say afterwards. (It doesn't get any better than this, I can now die happy!)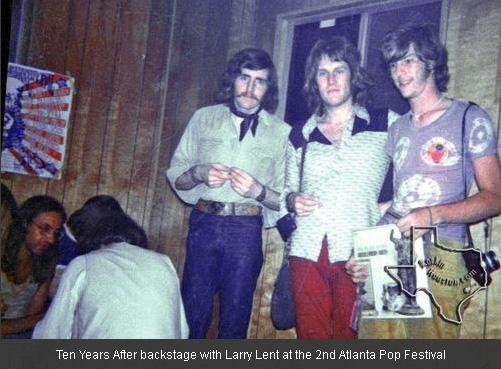 Leo, Alvin and Larry Lent - with thanks to Bruce Kessler / www.rockinhouston.com
Yes, it's true that the Atlanta Pop Festival is rarely, if ever mentioned in a passing conversation about greatest rock festivals of the late 1960's and early 1970's. Only the serious minded, die hard music fan remembers that event way back when. To me and others, it's an unfortunate oversight on the verge of travesty, and I'm just being diplomatic. It's simply unforgivable to forget about its importance in the history of rock music. I never heard any negative reports about that three day – turned four day festival. The main complaint and discomfort was the unbearable heat factor, 92F degrees in American measure, and about 42C in European terms. Dealing with the Atlanta Festival seemed to be no big affair. The local folks adjusted just fine, the local politicians were more than willing to be supportive, and the people in attendance all came out to have a great time. In fact, the local fire department hosed the audience down with their water hoses, offering a cold shower of water to the overheated crowd at large.
Now, after writing the above paragraph, I found that Ric Lee of the band Ten Years After, has a much different, first hand account and perspective. From his interview in Disc and Music Echo Magazine: Ric says, "Our recent three week American stint was not so enjoyable. We played to 3000,000 at a festival in Atlanta and there were really bad vibrations. About a third of the crowd paid and the other two-thirds just broke in. They think that things like that should be free. Free concerts are great at the right time and place, but the trouble in America is the kids don't have any respect for the slightest authority. There's a real revolutionary feeling over there. We played at a sport stadium at Harvard and it was really violent with people crashing the barriers and that sort of thing".
The following is from an excerpt in Herb Staehr's book: Gainesville, Georgia, the second Atlanta Pop Festival, Ten Years After performs on Sunday, which is the third day of the festival. That day also featured the following artists: The Bob Seger System, Spirit, Terry Reid, Johnny Winter, Grand Funk Railroad, Richie Havens and the Allman Brothers Band playing for their second time at this event.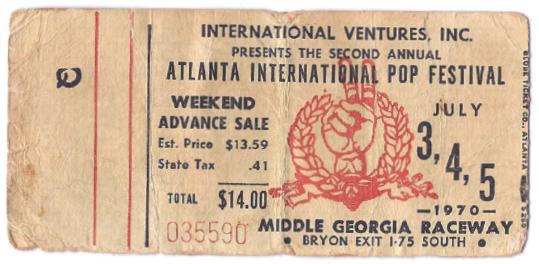 The festival ends at dawn on Monday with the Memphis State University cast of "Hair" leading the audience in a sing-along of "Aquarius and Let The Sunshine In". A film crew apparently shot many of the musical performances, but due to lawsuits and legal entanglements that followed, the negative film is rumoured to still be sitting in a lawyer's vault in Nashville, Tennessee. The only concert released to date, is of Jimi Hendrix, and released on the "Atlanta Pop" home video. Welcome to the legal quagmire, where the music fans always seem to be the losers.
Doctor Hertell, who was in charge of the medical unit points out, that Byron, Georgia was probably the safest place in America on July 4, 1970. Despite the crowd that made Byron the second largest city in the state, there was no major violence, no deaths and only about thirty persons out of 200 to 400 thousand required hospitalisation. The toilets did over flow, there were not enough on hand to begin with, and they were never emptied during the entire festival. Occasionally, there were temporary shortages of water, but they were only temporary.
The fact is, 80% to 90% of the people gathered didn't have tickets and had no intention of buying them at the gate. Either because they couldn't afford them, or because they figured that sooner or later, they could force the concert promoters to proclaim it a "Free Festival". The heat, it was so goddamn hot, that it was difficult to get beyond one's personal survival, let alone get juiced up about storming the gate or guarding it. Many people were passing out from the heat.
The Woodstock generation was alive and well, and would survive to live another day, smiling all the way. Fortunately, Byron was not a second Altamont, it was the second Atlanta Pop Festival, for there will never be a third.
Ten Years After killed! They recreated their Woodstock set, I'm Goin´ Home, and people seem to forget now, that they were the biggest breakout band at that time.
The Jimi Hendrix set, had to be one of the greatest of all time. Fireworks going off and heat lightning, while he played The Star Spangled Banner and Purple Haze.
The Chambers Brothers did their big hit of the day, "Time" has come today.
Procol Harum, also did their hit, "A Whiter Shade of Pale".
The power of Felix Papalardi and Leslie West of "Mountain" so exciting and impressive.
Light show was by, Frank Hughes and Steve Cheatam's.
Hell's Angeles were at the gate with pistols on their sides. But, from another source, they were not Hell's Angeles at all, they may have come from New Orleans and were a motorcycle club called, "The Galloping Gooses".
Jimi Hendrix's record "War Heroes" was released after his death. The original title was to be, "War Heroes and Lovers" but was shortened to just "War Heroes".
Grand Funk Railroad could be heard twenty miles away from the festival site, and is it any wonder, when their amplifiers were stacked fifteen feet high behind them.
Johnny Rivers, made a surprise late night entrance. His band started playing, the spot light started crossing the sky, and in he came, guitar around his neck, dangling from a helicopter ladder and lowered onto the stage!
Rumour has it, that there was no ice to be found in a four county area for three days.
It was a 24 hour Circus.
The band "Savage Grace" played there in 1970.
The band "Rare Earth" played for over two hours, including a thirty minute drum solo in the middle of their epic hit song "Get Ready" extended live.
The Cops were cool during the festival, but they got really nasty out on the Interstate Highway, when we were trying to leave.
The Allman Brothers Band, got so high that they had to stop playing for an hour, so they could sober up to play.
I remember people selling pot off the back of Police cars. Very surreal. Better than Woodstock. This was the best time ever.
I understand that the company Alex Cooley hired to document the festival went bankrupt a week after filming it and that the film is in a vault in Philadelphia, Pennsylvania..

Brief History: The Atlanta Pop Festival 1969
The very first Atlanta Pop Festival was held a month before the Woodstock Festival in 1969, and ended with the most rave reviews imaginable. It was held over the fourth of July weekend in 1969 in Hampton, Georgia. Featured artists were: Janis Joplin, Johnny Winter, Blood Sweat and Tears, Spirit, Johnny Rivers (Friday power outage during his performance), Ten Wheel Drive, Canned Heat and Joe Cocker ended the first day. Saturday: Creedence Clearwater Revival, Sweetwater, Al Kooper with "Big Band" sound, Paul Butterfield Blues Band, Pacific Gas and Electric, Dave Brubeck, Delaney and Bonnie Bramlett, Led Zeppelin… a very early appearance of Grand Funk Railroad, who appeared even though they had yet to sign a record contract. Also, Chicago Transit Authority, before changing their name to just "Chicago". The temperatures were nearing one hundred degrees. There were a few minor problems (if any) mostly heat related. It all ended on a very high note, Woodstock followed its template a month later, and tried to accommodate the audiences needs. As we all know, "Woodstock was unavoidably overwhelmed" and became a national disaster area in the process. Both festivals were blue ribbon winners!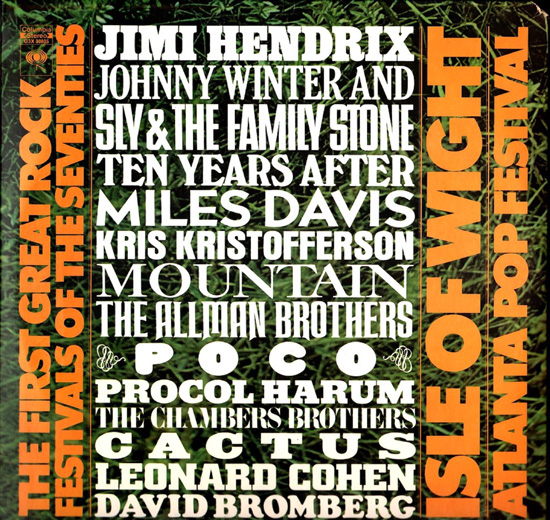 Isle Of Wight / Atlanta Pop Festival 1970 - Album Cover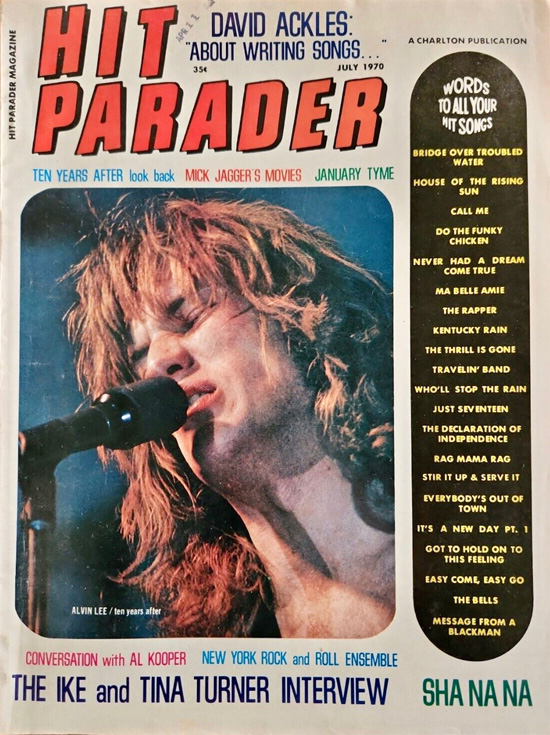 Hit Parader Magazine
From July of 1970
Thirty Five Cents
Ten Years After – Look Back – A Long Look
As there are many kinds of people, there are many kinds of superstars. Many have been created by media, many by music. Several owe it all to looks, and a few to backers. Regardless of the means by which a superstar is created, the end inevitably results in a different person. For Alvin Lee, who has been out front of his group Ten Years After since their first American tour in 1968, the role of superstardom is one which he is assuming only with reluctance, only in a secondary vein, and very much to avoid hassles. "In my early days as a teenybopper, I was a great fan of Elvis, I joined his fan club as well. I just can't imagine anyone thinking of me as I thought of Elvis Presley." "If people want to see me that way," he shrugs disaffectedly, "well, that's OK, but I can't relate to it, because I don't think it has anything to do with music." With those italics lies the distinction between the world of musicians and the world of entertainers. The distinction is one about which Lee has mixed feelings, for primarily he is a musician trying to effect changes in the moods of his audiences through the medium of sound, whether it be live or on record.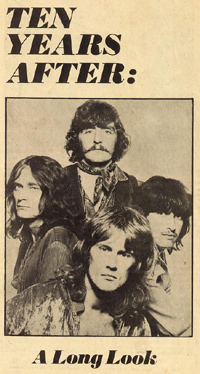 Alvin, along with Ten Years After bassist Leo Lyons certainly had a crack at entertainment back in 1964, when they led a raunchy rock group in Hamburg, Germany. At that time they were very much into the popular affectations of rolling around on the floor and screaming after the third bridge of each song. But it soon became apparent to them that the purely visual affectations couldn't generate the same communicable excitement as could heated musical interchanges. "The good thing," says Lee, "is that people react physically to music-that the audience participates – and that you can play for the people and build around their reactions with your music. This is what's important to us…the feeling we get fed back from the people." "I used to wonder if I should go out and entertain, or just go out and play…and then I wondered, should I go out and play for the audience….or for myself. I used to be quite paranoid about things like that. But I found that it's all the same thing if it is working. We and the audience react the same ways to the same things if we're in tough, And if we're not in touch, there's no way to make it work." "I'm always grateful when people listen. For a long time that didn't happen, and there was no way for us to relate to the going-on, at that time we played for ourselves as a consolation. Today we realize that no sincere musician can honestly say that he plays the music for himself. If that were the case, the speakers should be turned around, facing him and not the audience."

Alvin's own musical background stems from his parent's collection of "traditional jazz" – 30's and 40's American Dixie and Chicago style jazz that was sweeping through England in the early 50's. Music freaks themselves, Alvin's parents had "the box" plugged into the wall for the best part of every evening, and Alvin listened. His first instrument was a clarinet, ("Woodchoppers Ball" remaining one of his favourite pieces today, sounds a little different in pop-rock-blues-style). It was after Alvin became proficient on clarinet that the mode of the music changed and Elvis began to shake.

Alvin then ten years old got very heavily into the Elvis thing and precociously went back to the roots to find himself submerged under stacks of discs of the same people who drew their marks on Elvis. For several years he was fascinated by the techniques of black R & B artists whose records by that time, were over twenty years old. By the time Alvin was fifteen he was sitting in with black musicians who blew it up around a Jamaican refugee section of Nottingham, England. That stage of Alvin's life remains the one in which he went through the greatest changes. Both personally and musically. "I once wished I was black, I used to go to a club where the black musicians sat about. The music was great. The singers and the fans…no one had inhibitions, and I wanted to get into that. I wanted very much to loose that part of my white heritage that made me more inhibited than the blacks. Then I started getting paranoid about being what my friends, who didn't like it, called Negro lover. I really dug black people because they were so free. There came a point when I almost had to choose between my white friends and my black friends. It was a very heavy stage in my life. Fortunately or unfortunately, soon I began playing with Leo Lyons and eventually we went to Hamburg where we simulated soul before gaining real soul of our own."

Ten Years After became the name of the group Alvin and Leo formed, along with Chick Churchill (organ and piano) and Ric Lee (drums – and no relation to Alvin). The music of the group in the beginning was more inter-woven with jazz than it is now, but at the time there was no identifiable form. A fusion music, the boys felt that the name "Ten Years After" would suggest roots going back ten years before as well as inclinations toward the future.

The history of the group's American reception is unique in itself. Ten Years After has been through four American tours in less than two years, with not one supported by a hit single record. Four albums: Ten Years After – Undead – Stonedhenge – and SSSssshhh all on Deram Records, have met with exciting chart reception. A fifth album and a fifth tour are due for the first half of 1970.

An undoubtedly beneficial residual of superstardom for Ten Years After will be the groups allowance in the studio for recording. Where as, with most up and coming, but not as yet not there groups, the beginning economics of the record business precludes limitless studio time.

As Alvin put it down, "I'd like to spend enough time in the studio to put down a hundred tracks of tape. We can now afford to do this without necessarily releasing an album. Before it was a matter of just doing it and hoping it sounded good, because we had no choice but to release it."

For Lee, his elevation as a more than musical pop personality has left him unaffected by celebrity status and his head still is preoccupied with thoughts of making better music, and on the verge of his fifth trip to America, he's still projecting outward, with his speakers turned toward the audience, picking his axe and reading a response. People react physically to music.

It's good that way.

Article written by Connie and Phil.
July 11, 1970 – New Musical Express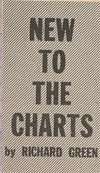 The single hit that Ten Years After always insisted they never really cared about, has come to be, A shortened version of "Love Like A Man" from the best-selling "Cricklewood Green" album has entered the New Musical Express Chart this week.
But the full seven-minute version is on the "B" side which plays at thirty three and a third RPM! Alvin Lee suggested to Decca, who release Ten Years After records via Deram, that the version recorded "Live" at New York's Fillmore East could be on the flip side and the company agreed. "We feel it's far better to do an album, there's not a lot you can do in three minutes," Ric Lee told me recently. But America decided to issue the short version of "Love Like A Man" for plugging the new album on AM radio stations only, so Britain followed suit, but for playing on the BBC and Radio Luxembourg. "People here feel cheated if they buy the album and find the single on it, but in America it's the other way around – they expect it," Alvin commented.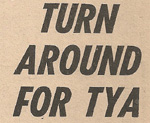 Nevertheless, Ten Years After repented and allowed the single to be released after all. Lots of people have bought the album and that doesn't seem to have deterred them and maybe others from also getting the single. Maybe it's not such a bad thing after all.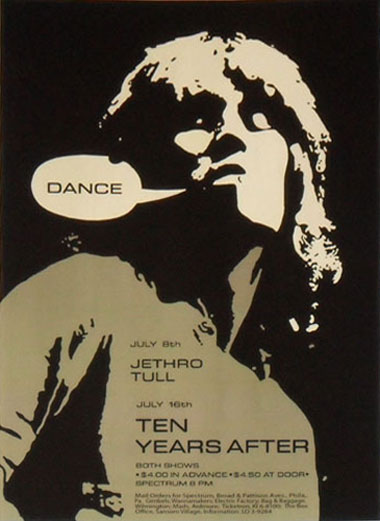 16 July 1970
July 17 - 19, 1970 - New York Pop Festival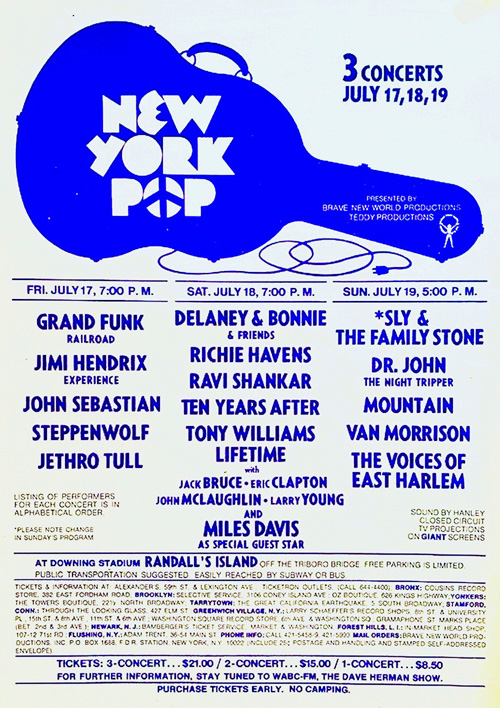 Concert Poster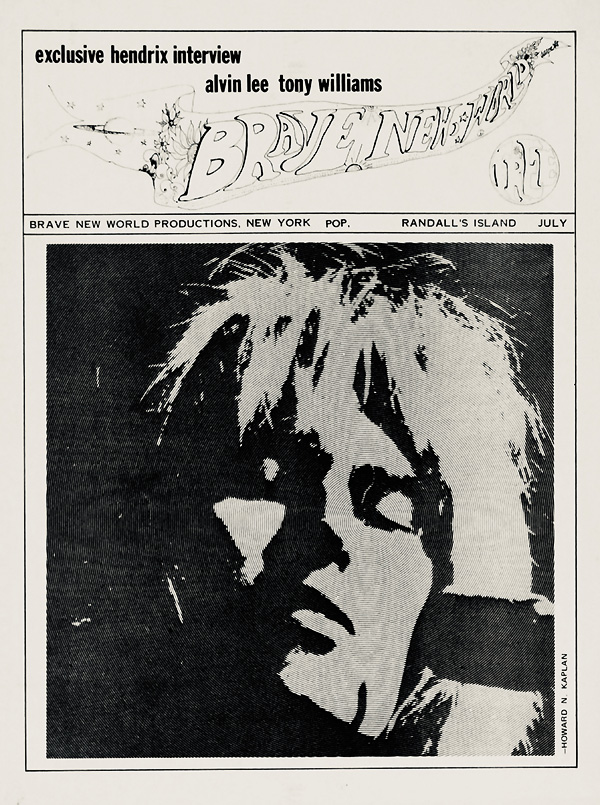 July 17, 1970 - New York Pop Festival, Randall's Island, Downing Stadium
Program Booklet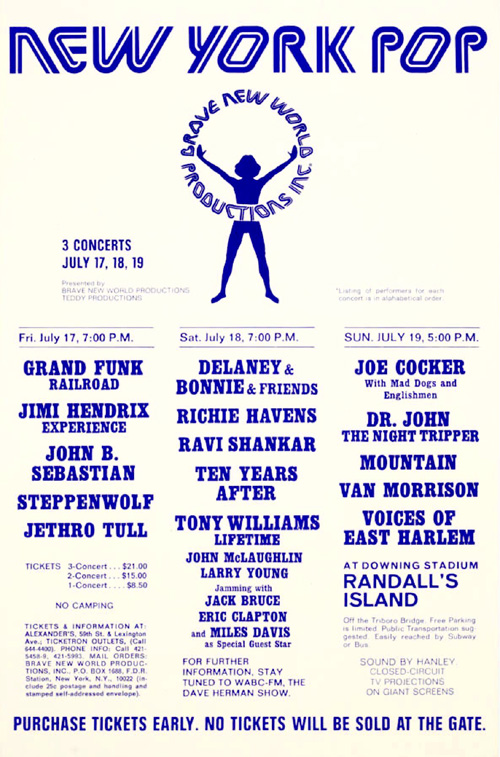 handbill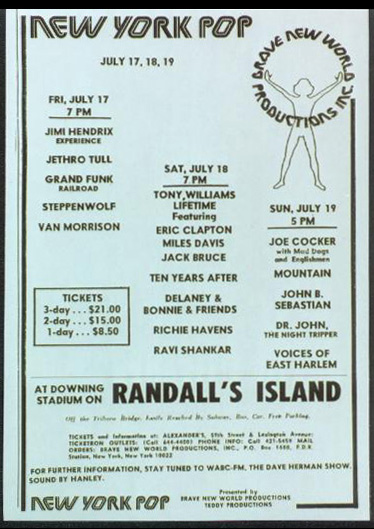 The New York Pop Festival – Randall's Island:
July 17 - 18 - 19, 1970
The Day The Music Died
Back in 1970, the whole idea of a "Rock Festival" was still such a new concept, that it was considered a radical – some feared – revolutionary idea. Just the thought of having 200,000 hairy people in a field, listening to rock `n´ roll was genuinely a cause for concern for some authorities. Their fears were definitely misplaced. Few were plotting a social revolution, most everyone just wanted to get laid, some good dope to smoke and great musicians to listen to while doing it. But as Bob Dylan so aptly stated it, "the times they were a changing", and no one knew where rock `n´ roll was heading. One thing was for sure, some of the best bands of the era played, and the peace and love mantra died a quick death, as the echo lingered on for years to come.
One of these important events took place, about a year after the "Woodstock Festival" of 1969. It took place on New York's Randall's Island, also known as the "New York Pop Festival". Unlike Woodstock, this event was set up very differently right from the start.
It was to be held in Downing Stadium, and there was to be no camping allowed. It was also billed as a series of concerts rather than a "Traditional Rock Festival". However, this being said, three weeks before the event even saw the light of day, an under-current of trouble was raising its ugly head. Enter, "The Black Panthers", "The Yippies", and "The Free Rangers", presenting themselves as a self styled "RIP-OFF – COLLECTIVE" to the concert promoters.
These groups had demands, and the promoters felt that it was in their best interest to meet those demands, in order to avoid any retaliation. Although the demands were outrageously, ridiculous.
The Demands Were:
They wanted ten hand picked bands to play at $5,000 per group plus expenses.

They wanted 10,000 free tickets, for them to hand out.

Bail Funds, for anyone arrested at the festival.

A percentage of the profits from any film of the gigs.
In return for compliance, the RIP-OFF COLLECTIVE – would promote the festival in their communities and also provide "TROOPS" to act as security and public relations men!!!
If the promoters didn't agree, there would be violence and they would call it a free peoples event, and no one would buy tickets.
The promoters, no doubt were feeling a bit sick at this kind of blackmail, but agreed to negotiate. This in turn got the local "Young Lords" a bit cross. They also wanted a piece of the action and some of their demands were agreed upon by the promoters.
By the time people started arriving for the Friday Show, 8,000 out of the 25,000 did not pay, as the so-called security looked the other way, collecting no money at all.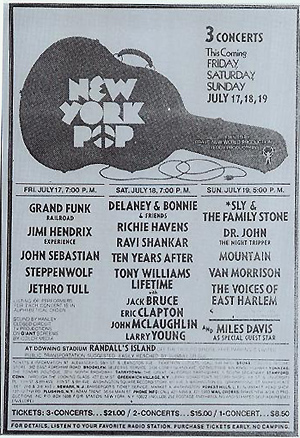 Jimi Hendrix, Grand Funk Railroad, John Sebastian, Steppenwolf, and Jethro Tull all played on Friday as scheduled. But, by Saturday, the bands started to realize that they wouldn't be getting paid for their services. Due to so much gate-crashing, the band managers demanded to be paid up front before the bands even took the stage.
In fact, Ravi Shanker refused to go on, Delaney and Bonnie, Miles Davis, Richie Havens and Tony Williams Lifetime didn't even bother to show up at all.
By Sunday, the promoters gave up fighting and they called it a free concert – although in reality, it always was a free concert right from the get-go! 30,000 had gate-crashed it!
"Ten Years After" and "Cactus" both played without being paid. The same was true of "The New York Rock `N´ Roll Ensemble", "Doctor John", "Leslie West Mountain" and "Little Richard" followed suit, but most bands were a no-show!
A reporter asked promoter Don Friedman what he thought about the situation. His reply, "The Festival Spirit Is Dead, and it happened very quickly. I don't know the exact reason why. Greed on everyone's part I guess. The love and peace thing of Woodstock is out and Anarchy is in. Complete and total anarchy, that's what's replaced it". It was a financial disaster.
No money was paid to the collective, the bail fund collapsed and most performers were never paid their wage.
It was disintegrating the entire counter-culture movement in 1970, right along with a bourgeoning rock and roll industry. But above all else, there was some blistering good music played at this, and other festivals of the late 1960's and early 1970's. The music is really what matters at the end of the day, then and now.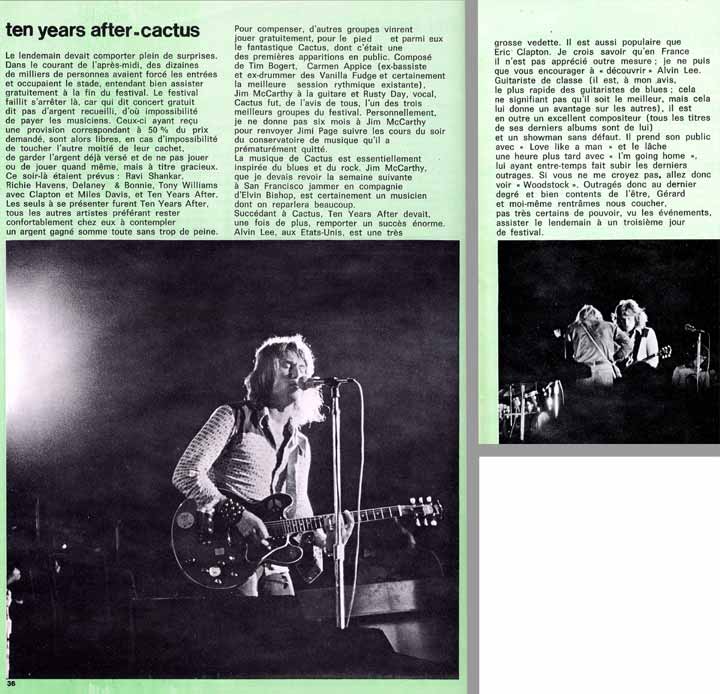 French Review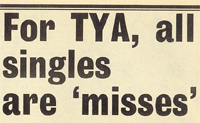 Disc and Music Echo – July 18, 1970
For TYA, all singles are "misses"
"Love Like A Man," the single from Ten Years After, has not exactly smashed the charts, despite a lot of air-play. Not that the group has been around to promote it….they've been touring in America since the record came out.
And it may come as no surprise that none of them really like it very much. TYA were back home last week, for a ten day break before doing a five-week stint back on the other side of the Atlantic. And drummer Ric Lee gave his views on the 45-RPM and 33-RPM single. "It was sneaked out just before we left, about a month ago. We've never been too keen on releasing a single, but Decca wanted to put it out. I don't personally like the edited side, and I hope people are buying it for the "live" side. The thing about the edited side is that when something is chopped like that, it doesn't really mean a lot. We play "Love Like A Man" for the improvised section in the middle. So when that is cut out it loses its context and continuity. "Quite honestly, I am surprised that it's doing well. It seems to be happening in the States now – it's quite a hit in New York State.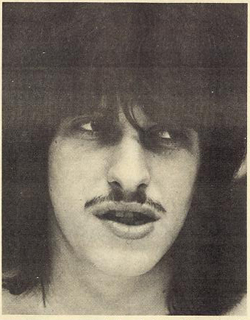 "But we still have mixed feelings. None of us feel we can do anything in two minutes, or however long singles have to be, to make them worthwhile." But Ric, chatting in a London pub with his attractive wife Ruth, is pleased with the success of the latest album, "Cricklewood Green," despite being disappointed with the drum sound. "I slightly prefer how my drumming sounded on "Shush" but that wasn't what I am ultimately aiming for. "As far as the new album is concerned, there is only myself to blame – and the engineer. I'm fed up with dull bass drums and crisp snare drums that sound like someone tapping silver paper. I want the natural drum sound, the acoustic sound, like Eddie Kramer got on the "Live" side of the single. "I feel very strongly about this because most engineers say it can't be done. They want to pad your bass drums with cushions and tie cigarette packets to your snare. They always say, you can't record it naturally – but now Eddie's done it!" Ric is quick to point out that he doesn't mean to give the impression that he's condemning "Cricklewood Green." He is not sure whether it is Ten Years After's best LP, although a lot of people feel it is, but he thinks the material is better than before. "Alvin's writing is getting better all the time." Talking of Alvin Lee: do the rest of Ten Years After like playing in the shadow of such a guitar giant?
"There was a big upset when it was decided that Alvin was to take the forefront," reveals Ric. "But the reason for that was that we read it in the newspapers without even knowing about it.
We read in the States that it was to be "Alvin Lee and Company" which was very wrong.
I personally got very irate. "But it's for the good of the band, and we all agree to it.
"About six months ago Chick was hardly doing any solos. But that was his own fault. Since we've been in the States he's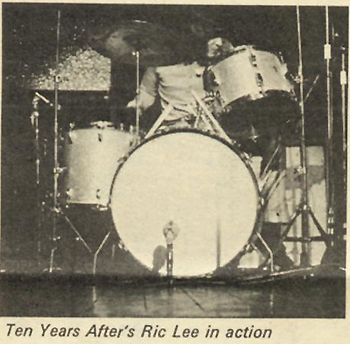 come more to the fore. You couldn't say Chick is in the background. We're doing "No Title" from Stonedhenge on stage now and that features a lengthy organ solo thing which has been getting standing ovations in the States – in the middle of it ! "We change around a lot. Alvin is just the image of the group as far as the Press is concerned. Being a virtuoso guitarist, he finds it difficult to blend with another melody instrument, but it's just beginning to happen. We're getting more of a balanced sound on stage now, and more continuity within the band." Ric himself feels that his playing has not been developing lately. "The last few gigs I've been getting some new ideas; I've had a couple of little brainstorms, but my playing seems to reach a plateau. If I sit down and practice for a week I find that, for the first three gigs, I go downhill, then things start to get a new feeling.
It helps me to go and see other bands, particularly good jazz artists. I go down to Ronnie Scott's and see Kenny Clare, Kenny Clark, or Buddy Rich, when I can."
Ten Years After flew back to America yesterday (Wednesday) to do four or five gigs a week, for five weeks. Then they go to Tokyo for Expo 70 for five days. Then they have a free week before recording in September. October takes them on a Scandinavian tour, and possibility their first trip behind the Iron Curtain, to Poland and Czechoslovakia. They spend November back in America. It's a pretty tight schedule, so they are not getting that many breathing spaces yet. Their recent three-week American stint was not too enjoyable either. They played to a 5,000 crowd at (in) New Jersey that contained a lot of teeny-boppers. All these kids were leaping about at the front and the people who had come to listen were at the back, and couldn't see or hear us. We wrapped it up after three numbers, and it's the first time we've ever done anything like that." Ten Years After also played to 300,000 at a festival at Atlanta, and Ric says, there were really bad vibrations." "About a third of the crowd paid, and the other two-thirds just broke in. They think that things like that should be free. But it's my living! Free concerts are great, at the right time and place, but the trouble in America is that the kids don't have any respect for the slightest bit of authority. There's a real revolutionary feeling there. We played at a sports stadium at Harvard and it was really violent with people crashing the barriers and that sort of thing. "We don't like America. I can enjoy going there but eight weeks at a time is long enough. Three or four weeks tour, would be fine. The trouble is, it's so tiring, especially the travelling. It's also difficult to adjust to the cost of living. If you're not careful, you can blow a big hole in your money. "When we used American roadies, they used to go a bit wild with the money. On one tour we spent one thousand pounds – just on tips!"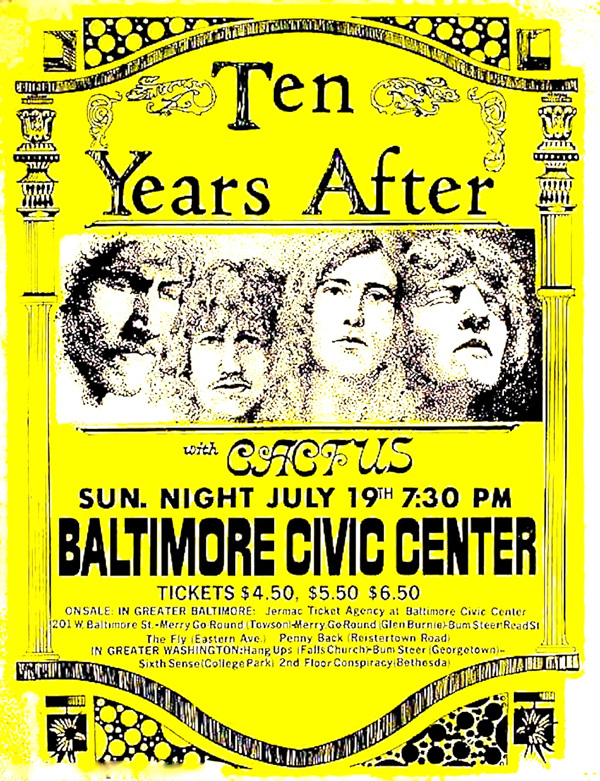 July 19, 1970 - Baltimore Civic Center - Concert Poster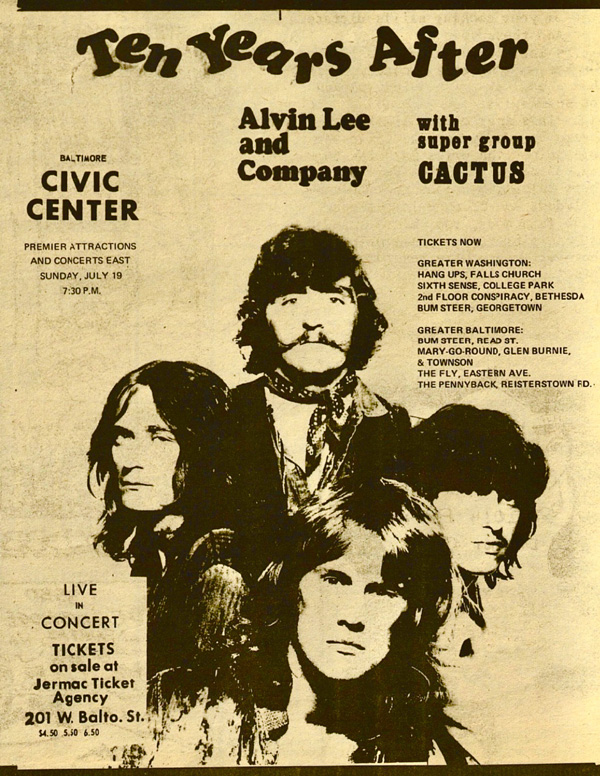 July 19, 1970 - Civic Center, Baltimore - Quicksilver Times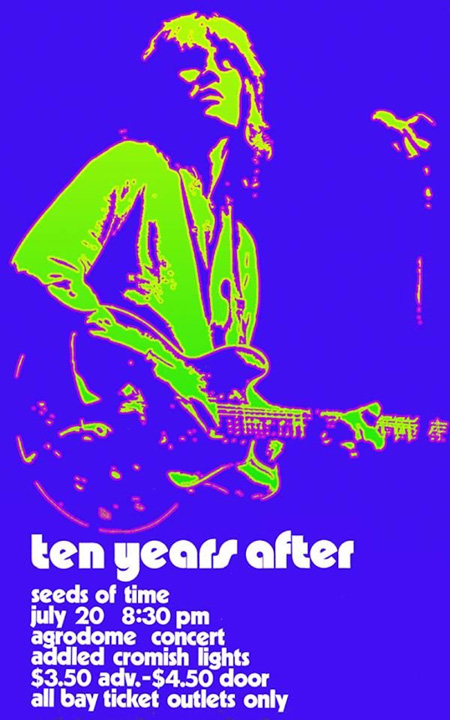 July 20, 1970 - "The Agrodome", Vancouver, Canada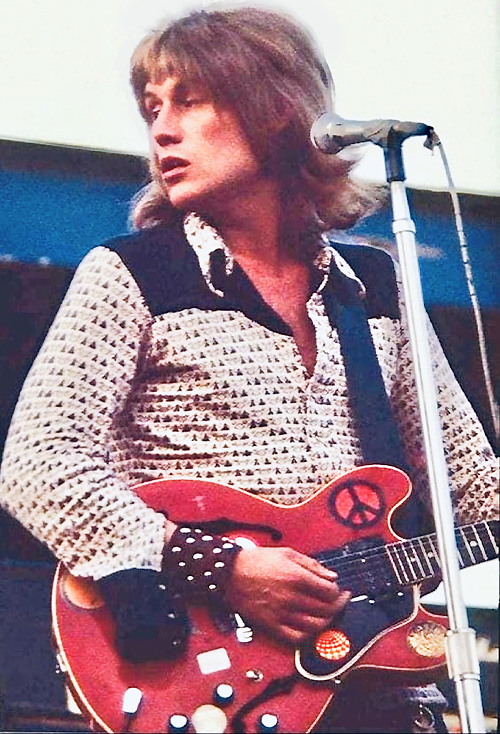 1970 USA - Summer Festival - Alvin with sticker on pickguard
July 21, 1970

The Red Rocks Amphitheatre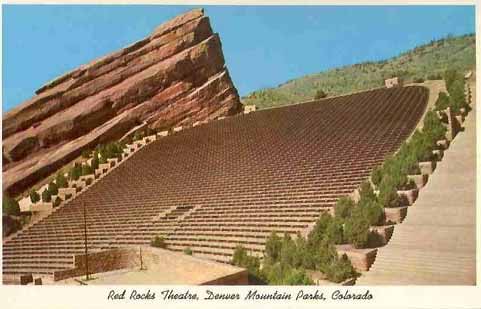 Is owned and operated by the Colorado State Parks System, and located near Morrison Colorado. It's a beautiful natural setting that seats up to 9,450 people, with acoustics made in heaven. Private and public performances have been given there, for well over one hundred years.
On July 21, 1970 - Grand Funk Railroad opened the show there for Ten Years After, during a summer's night concert. It remains some what of a little known concert, but it really did happen according to one loyal fan who wrote the following: "I went to summer school in 1970 in Golden, not far from Red Rocks. I was fortunate to see Grand Funk Railroad open for Ten Years After. What an amazing experience!
Alvin Lee

Red Rocks, Denver, 1970

by

Dan Fong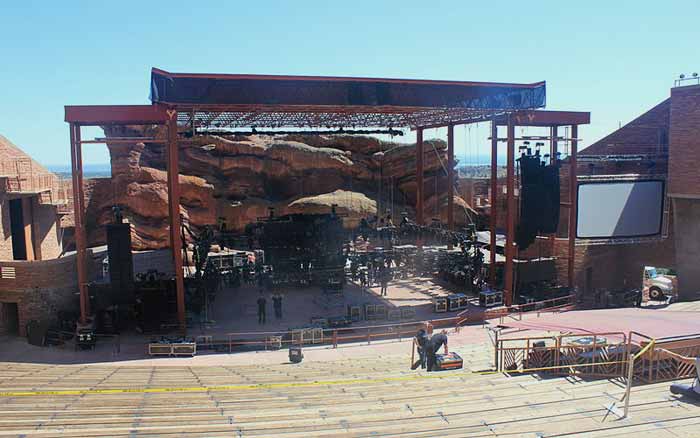 Riot At Red Rocks: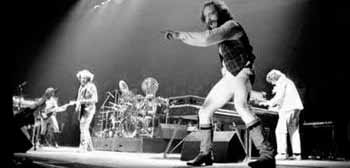 This involved the band Jethro Tull, who played there on June 10, 1971. Apparently, a horde of devoted Jethro Tull fans showed up at the concert, without tickets, and expected to get in for free. The police / security there were kind enough to offer these non paying fans, a place behind the rocks where they could listen to the band – but couldn't see them perform.
After awhile, these fans weren't at all content with that arrangement and decided to rush the security and crash through their lines, throwing rocks and stones at the guards. The police retaliated by lobbing canisters of tear gas back at the intruders. When all was said and done, it earned the venue a five year ban on rock bands playing there. The only musicians that were allowed to perform there were the following: Pat Boone, Sony and Cher, Seals and Crofts, Carol King, James Taylor, The Carpenters and John Denver.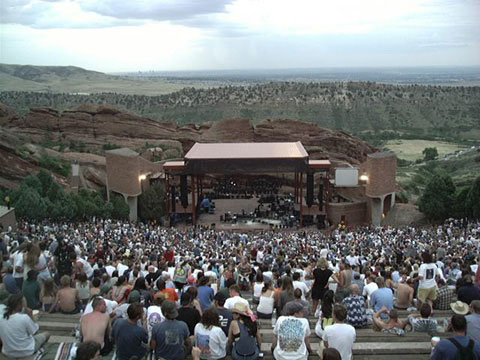 Rock Ban Finally Lifted:
The extended ban on rock and roll at the Red Rocks venue, was finally lifted, but not without a legal fight. The Denver court reversed its initial decision, when concert promoter Barry Fey, pursued the issue while trying to book the band America there in 1975. Jethro Tull did return there to play on August 12, 2008 and again on June 8, 2011. U2 played there in June of 1983. The Grateful Dead made the place a traditional stop on their tours. 1978 was one of their dates there.
Many Famous Bands and People:
The Beatles performed at Red Rocks on August 26, 1964. It was the only concert on their American tour that didn't sell out! Jimi Hendrix played there on September 1, 1968 and loved it, along with Vanilla Fudge and Soft Machine. Geddy Lee of "Rush" said, "It's an amazing location, one of the most beautiful concert venues in America, or anywhere for that matter" (2007 – 2010) Lynyrd Skynyrd 1987 Santana, James Taylor and Allman Brothers Band, July 4, 1992. The Foo Fighters 2008. Tool August 3, 2002.
ZZ-TOP - Pat Benatar - Billy Squire – Jackson Browne – Jimmy Buffett – Stevie Ray Vaughn – Social Distortion – Carole King – Neil Diamond – Chuck Mangione – Stevie Nicks - Willie Nelson – Boston – Dan Fogelberg – Tom Petty – Blues Travelier – Cold Play – Crosby-Stills-Nash and Young – Paul Simon – Linda Ronstandt – Moody Blues – The Eagles – The Charlie Daniels Band – Percy Sledge - .38 Special – Sha-Na-Na – Poison – Journey Peter Frampton – Molly Hatchet – Night Ranger and of course Grand Funk Railroad and Ten Years After.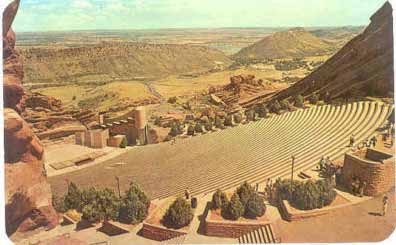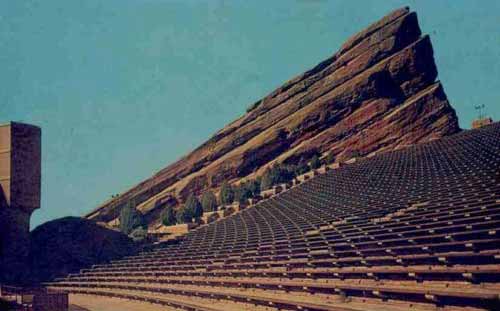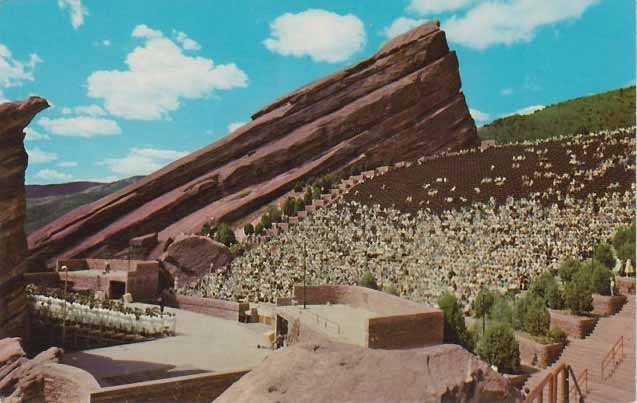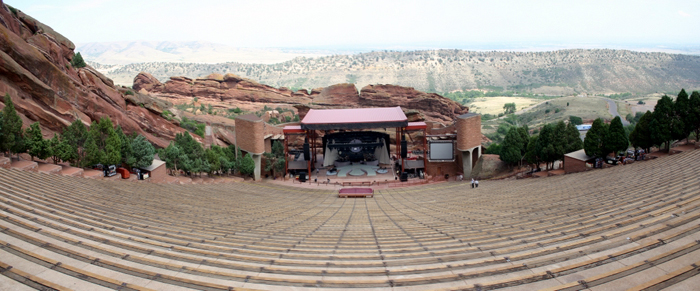 22 July 1970 - Forum
Fan's First Hand Review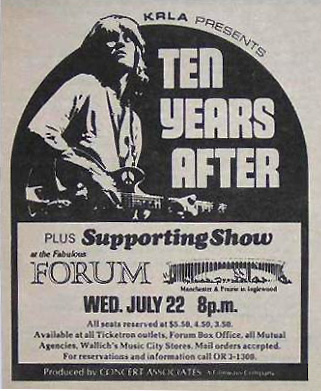 At The Forum features Pacific Gas and Electric – Grand Funk Railroad and Ten Years After. Wednesday July 22, 1970 – with a seating capacity of 17,000
The group of people that I ran around with back in the day, were all big Ten Years After fans, from the bands very first album, on up through "Undead" and "Stonedhenge" and now with the release of "Ssssh" we really had another good reason to celebrate. This LP was destined to stand out and it got heavy rotation at my house and every party I attended. There's nothing better than just kicking back with your closest friends all listening to Stonedhenge.
At The Concert:
Ten Years After, sensing the crowds reaction, now had a mission before them. They not only had to top Grand Funk, but also leave an even bigger and lasting impression upon the audience in attendance. They would have to pull a "better than Woodstock" performance, in order to satisfy these music fans, and this was worth sticking around to see.
When you examine Ten Years After's set list, it in no way reflects what was really performed on stage that night. As each piece was a super-charged version of the song. Alvin Lee's virtuosity guitar playing was smouldering. The tightest jamming band that I have ever seen.
Alvin Lee, Leo Lyons, Chick Churchill and Ric Lee were all in top form at this gig, as they needed to be, under the circumstances. Alvin knew that he had no choice but to leave his "boogie" part at home. The masses of music fiends only wanted straight ahead Rock `n´ Roll, and Ten Years After it in spades. Every musical excursion was a certified masterpiece and was pushed into every crevasse of the Forum, they really managed to pull it off ! Unbelievable!
The Winner Is:
So, this evenings winner, of the unexpected, World Class Rock `n´ Roll Battle of the Bands contest was unequivocally Ten Years After. The real winners were the loyal rock fans who came out to have a great time, and witnessed history in the making first hand. From high up in the nose-bleed section or standing right in the front row, no one was left unaffected.
We had just experienced the fulfilled expectation of concert going. The ultimate goal is to catch those magical moments, just like a surfer waiting for the perfect wave to present itself, something we all know is out there.
Love Like A Man – Good Morning Little Schoolgirl – No Title – Hobbit – Scat Thing - I Can't Keep From Crying Sometimes – I'm Going Home – (Encore) Sweet Little Sixteen
P.S. – "Help Me" The drug that got us hooked.
Grand Funk Railroad – "I'm Speechless".
Article by Art Holmes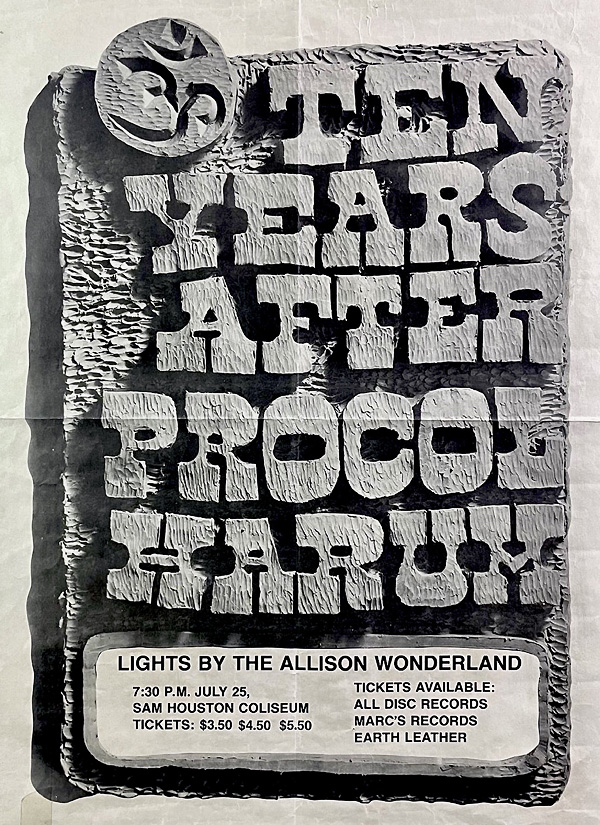 July 25, 1970 - Sam Houston Coliseum, Houston, Texas - Concert Poster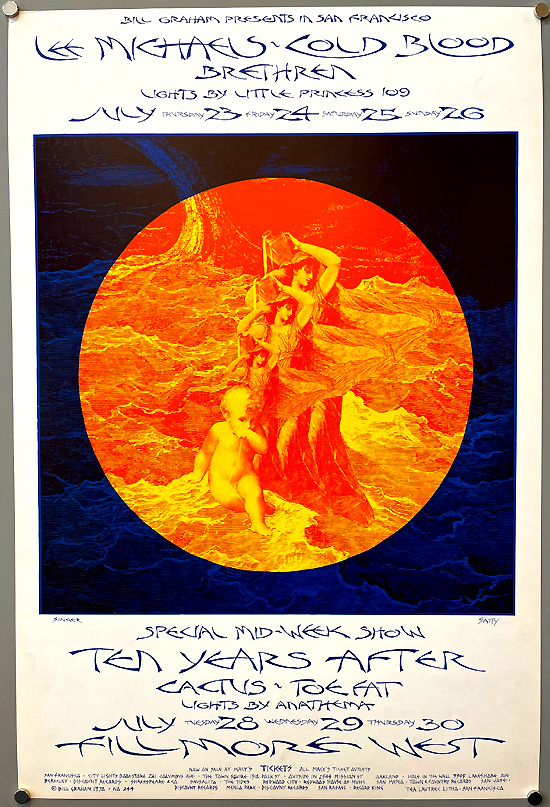 July 28 - 30, 1970 - Fillmore West, San Francisco - Concert Poster, Artist: David Singer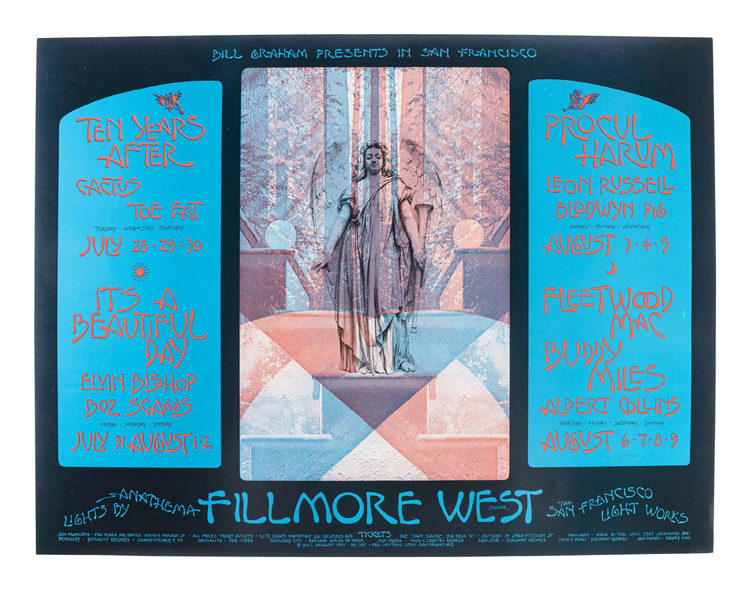 July 28 - August 9, 1970 - Fillmore West, San Francisco - Concert Poster, Artist: David Singer