| | |
| --- | --- |
| | 1994 |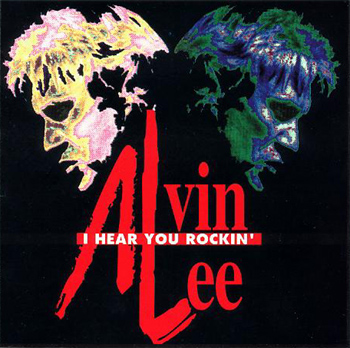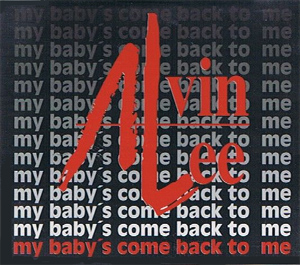 April 18, 1994 - Alvin Lee filmed live on stage for the "Ohne Filter Extra" Show on German TV

Track list: Keep On Rockin', Long Legs, I Hear You Knockin', Good Morning Little Schoolgirl, Slow Blues In C, I Don't Give A Damn, Johnny B. Goode, I'm Going Home, Choo Choo Mama, Rip It Up.

It also features a five minute interview with Alvin Lee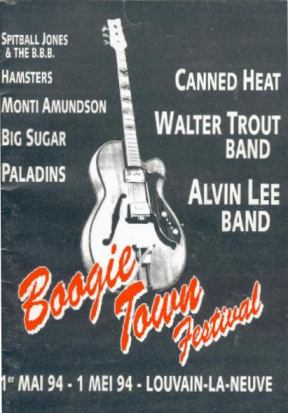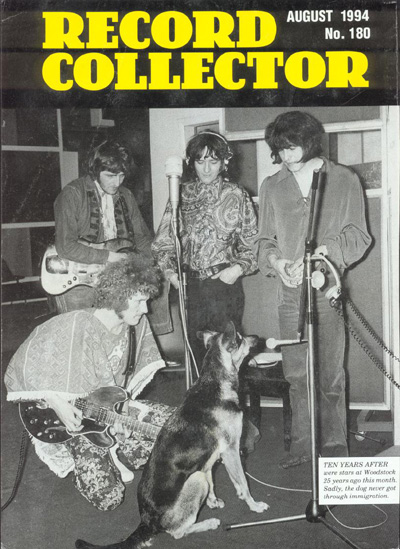 Is There Life After Rock Guitar Godhead ?
Article by – Roy Trakin – For Musician Magazine 1994
Alvin Lee had reached the pinnacle of rock guitardom. Of course, by the time Woodstock was over, his "I'm Going Home … by helicopter" histrionics would have been over shadowed by Jimi Hendrix's climatic "Star Spangled Banner," but for that moment, all flying sweat and flashing fingers, the twenty four year old Nottingham lad emblazoned himself on the national consciousness, thanks, in large part, to the subsequent movie of the event.
Overnight, Ten Years After burst onto the American rock scene, turning its fiery focal point into a full – fledged rock star, and making him absolutely miserable in the process.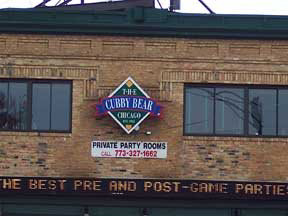 The Cubby Bear Lounge – Alvin Lee – September 22, 1994
Address – 1059 West Addison Street Chicago, Illinois
"I saw Alvin Lee at the Cubby Bear Lounge, across from Wrigley Field, a few years back.
He was the band, so anything less, is well …less. When I saw them, I think it was their farewell tour. Apparently, the "Space In Time" album didn't fit well with the flying fingers approach Alvin Lee had with previous Ten Years After L.P.'s and the fans reacted negatively.
It was all good to me and still is…Keep on Rocking".
Alvin Lee at Club Bene in New Jersey 1994. This is a venue where a lot of yester-year guitar greats come to play.
RELIX - Vol. 21 No. 5

Alvin Lee 30 Years Later:
By John McDermott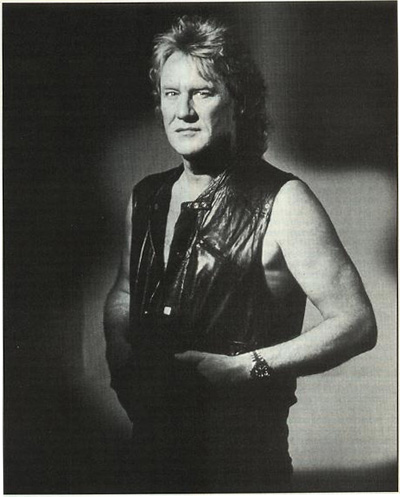 "I love what I'm doing," boast Alvin Lee about his musical career, now in its third successful decade. His satisfied joy can be heard throughout "I Hear You Rockin´," the fabled guitarist's newest recording from Viceroy Records. Lee's career started with early encouragement from his music-loving family. Born in England's historic village of Nottingham in December 1944, Lee's parents, fans of diverse pioneers such as Segovia, Leadbelly and Charlie Christian, supported his early embrace of the guitar. The direction of his career was steered by a dramatic visit from one of his idols. "My real love at that time was Delta country blues," remembers Lee. "Big Bill Broonzy was someone I truly admired. I actually met him when I was 12 years old. My parents had gone to one of his gigs and invited him back to our house afterwards. He was playing guitar in our front room, and I was sitting on the floor looking up at him. He so inspired me that day, that I decided then to become a blues musician like him."
In addition to Broonzy's passionate folk blues, Lee was thrilled by the exotic electric sounds of another American, Chuck Berry. "He sounded like the blues with more energy," said Lee.
Eager to showcase his own hybrid of blues, rockabilly and rock and roll, the young guitarist still only 13, formed the "Jailbreakers," his first band. Two years later, Lee along with fellow Nottingham teenager Leo Lyons, formed "The Jaybirds." By 1964, the Jaybirds had earned considerable notice among Britain's burgeoning blues cult via its energetic stage shows and billing as "Britain's Largest Sounding Trio." Seasoned by many small gigs throughout the country, Lee and Lyons relocated to London. Lee ability as a soloist, stood out in that crowed field, which included Mick Taylor, Peter Green and Paul Kossoff. Eger to measure their efforts against established blues outfits, like those headed by Alexis Korner and John Mayall, Lee and Lyons established Ten Years After, whom they recruited drummer Ric Lee and keyboardist Chick Churchill for. The group's early club appearances had an immediate impact, as Lee's fluid dexterity and slashing solos helped to enhance the group's momentum.
With the blues movement in full bloom, the group secured a contract with Deram, a subsidiary of London Records. "Ten Years After", the band's impressive debut disc, whisked them off to a rousing start. Lee's fast advancing reputation and a coveted Friday residency at London's Marquee Club, afforded Ten Years After a critical advantage in an increasingly competitive field. "Undead", its second release, provided them with a U.K. chart break-through, reaching number two in September 1968. Recorded at Klooks Kleek, the London nightspot where John Mayall had recorded his debut disc, the superb "Undead" showcased the group's impressive grasp of blues, psychedelic rock and even elements of jazz and without sacrificing its vaunted stage energy. By early 1969, the U.K. success of "Undead" and news of Ten Years After's incendiary club gigs, had kindled interest across the Atlantic.
Promoter Bill Graham invited the group to come to America and perform at both Fillmores, East and West. Such acceptance helped spur U.S. sales of "Stonedhenge", the groups third disc, and led to an invitation to perform at the Woodstock Festival. The band enjoyed a warm reception from the massive festival audience that August 1969 evening. But, it was the inclusion of a frantic, extended rendition of "I'm Going Home" featuring Lee's inspired. Screaming guitar solo in the documentary "Woodstock" released nine months after the show, that elevated the group to stardom. "I know first hand that it was the release of the film that broke Ten Years After in America," remembers Lee. "We did the festival, and it was a very special event and a great time, but it was just another gig, on a long American tour. After the festival, we went for nearly a year performing in venues like the Fillmore East and Fillmore West, until the movie came out, and that's when all the ballyhoo took place. The silver screen does make things larger than life. That film rocketed us into the stadiums. A lot of people say that's what made the band, but in a lot of ways, it was the beginning of the end, as it wasn't much fun playing arenas. Ten Years After moved to the forefront of the British Blues Movement. "SSSH" and 1970's "Cricklewood Green" along with "Watt" each broke Billboards Top 30, while the earlier albums, "Ten Years After" and "Undead" enjoyed steady U.S. sales, being re-discovered by a wealth of new / younger admirers. By 1971, the incredible pace of the group's success seemed to have spiralled out of control. Coupled with a rigorous touring schedule, they recorded four albums in just two years. This ran in marked contrast to Lee's own personal ambition. "I was looking at longevity," Lee recalls. "My heroes were people like Muddy Waters and John Lee Hooker. Today, Hooker's close to 80, and he's still playing. I never wanted to be a pop star, because it seemed so tasteless and short-lived. I knew very early on, that I wanted to be a working musician, not a rock star."
Adamant about being given enough time to prepare for the group's next album, Lee won an uneasy truce for 1971's "A Space In Time." "That title came from me digging my heels into the ground," explains Lee. "I told my managers and agents that I wouldn't work because I needed time to create good music. I took six months off to write, because I was tired of writing lyrics in the back of a taxi on the way to the studio, then acting as if I had the tunes under wraps for months. The songs for the first two albums were drawn from our live repertoire. We already knew these songs well and knew they worked with our audience.
When we got to albums three and four, I suddenly had to start writing new songs, and it was hard to get those songs up to the quality of the ones we had been playing in our live gigs."
None-the less, Lee's investment paid off handsomely, as the rejuvenated Ten Years After, on the strength of the album's hit single, "I'd Love To Change The World," enjoyed its largest selling effort to date. When Lee was vindicated by the resounding success of,
A Space In Time, the album's impressive showing increased the call for more albums and longer tours. "I didn't like the so called big time," admits Lee. "When Ten Years After first started to happen in America, it was great. We were playing places like the Fillmore's or the Electric Factory and the Kinetic Playground and those were great gigs, playing before two thousand people. Later, however, it grew into playing ice hockey arenas and stadiums, and I hated that. The music was secondary. People weren't really listening to the music, and I was playing to an orchestra pit full of cops and security guys with their backs turned and cotton wool in their ears. I was thinking to myself, what am I doing this for? The answer at the time should have been money. But the peace of mind that I needed was much more important than the money. I knew too many people who had gone under or cracked from that kind on pressure." Equally ironic was that while Lee struggled with the concept of rock stardom, his love for live performance never diminished." "Live gigs are what keeps me going." Says Lee simply. "It's in my blood, I put up with all the travelling and hotel life because it's part of the pleasure of performing for people. These days, I actually find touring easier and more enjoyable. In the early years, I think I made things hard on myself. We would do a twelve week tour and I wouldn't want to work again for three months. But I've learned to pace it more now, three weeks on, one week off. That way, over a year's time, you do more work without having to endure the grim side of it. If you do more than three weeks at a time, the performances lose their spontaneity. With Ten Years After, I used to look at tour itineraries on paper and wonder how I would live through them, it would just seem so daunting."
By 1973, with the group's spirited blues rock a staple of then "Underground F M" stations throughout the U.S. Lee made his move as a solo artists. Bolstered by the likes of George Harrison, Steve Winwood, and Mick Fleetwood, Lee joined company with American vocalist Mylon LeFevre to record 1973's prophetic "On The Road To Freedom" album. His heart set on establishing a solo career, Lee still rallied Ten Years After to record 1974's
"Positive Vibrations", the group's swan song. At the close of an extensive American tour in 1975, Ten Years After formally disbanded. (although no one officially admitted it).
His reputation firmly established, Lee began touring and recording under the umbrella of Alvin Lee and Company. In 1978, the guitarist formed Ten Years Later, recording two acclaimed albums, "Rocket Fuel" and "Ride On" before resuming his solo career once more in June of 1980. Save for a one-shot Ten Years After reunion in 1988, Lee remains content to shoulder the load on his own. One notable exception, however, came in 1981, when former Rolling Stones guitarist Mick Taylor was recruited to the fold. This unit toured Europe and the U.S. Reviews of their scintillating, duel guitar interplay fostered hope that the two might formalize the partnership and possibly record. Sessions were held in 1982, but the tapes, says Lee, remain unfinished and unreleased. "Taylor is such a superb slide player," remembers Lee. "We worked well together." Where many of his successful contemporaries have struggled to accept lower profiles and diminished sales significance in the 1990's Lee thrives within the parameters he established. Rather than simply replicate the high-speed fret-work memorialized by the Woodstock film,, Lee has continued to refine his sound and style.
"I Hear You Rockin´" is Lee's strongest effort in years, attributable to, he says, a dogged, back-to-the-roots approach to writing and recording. "Recording this album as I did was almost a revelation for me," says Lee. "Normally, because I have a home studio, I make demos. It takes me about for months to create fifteen new demos. I'd play them to the band, but I wouldn't get any real input from them. They would just try to assimilate what I had already done as best they could. This time around, I sat with the band in a room, picked up my guitar, and played my song ideas to them. This way, the band joins in, and if a song works in the room, then it's going to work live. It's always been an ambition of mine to record an album and walk on stage and say, "I've just recorded an album, and here it is for you. With this album, that's what I've been doing and it's been a real buzz!" As so much of Lee's sound and style is derived from his raw, charged live performances, it comes as little surprise, that he chose to capture that same spirit by recording the album's basic tracks live in the studio.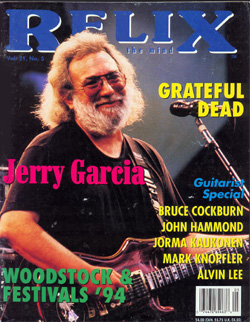 "You have to keep the technical side of recording studios from taking over," argues Lee.
"They put the drummer in one room and the guitar player in another. You can't even see the guys you're working with. Okay, you get a clear sound, but with my kind of music, it's the feel that's important, not the sound. If there are a few glitches and rough edges, fine, I like that. You can not beat the eye contact of sitting around and looking at each other, playing off one another." "I Hear You Rockin´" also continues Lee's intriguing collaboration with long time friend George Harrison. Harrison guest on a spirited remake of the Beatles "I Want You" and lends a salacious slide guitar to Lee's own, "Bluest Blues," a dark moody ballad and the album's strongest track. "I first hooked up with George in 1973. when he wrote and played "So Sad," a song he wrote for "On The Road To Freedom," my first solo album. Following that I played on George's "Dark Horse" and 33 1/3 albums for him. Since then we've become very good friends. He's played on the last three solo albums I've done. I don't play slide well and he's very good, so I call upon George. It's getting to be a bit of a tradition, I only wish I could get him out there with me!" With, or without Harrison in tow, Lee shows no signs of slowing down. He's currently formalizing plans for yet another extensive American tour. "Hey, he laughs, "I hope I'll still be at it when I'm 80. It's a bit too late for me to get a proper job at this point in my life, don't you think?"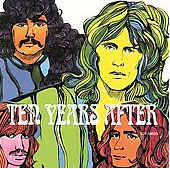 Collection - CD (record label Griffin) - Nov 1994
NIGHT LIFE – By Bill Logey, Special To The Times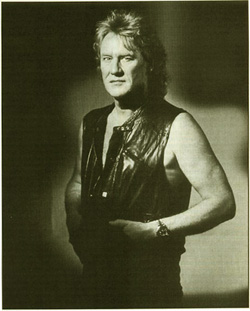 From November 3, 1994 Article Written
The Concert Was On November 5, 1994
Los Angeles Times 2010
Alvin Lee, the "Guitar God" of Ten Years After, Ventura (California) – Bound. He plays "Basic Root Blues" high energy and he doesn't neglect the memory songs for his fans of yesteryear.
Attention parents: Be careful who you bring home to your impressionable offspring. If you were to invite Willie the Wino, Jack The Ripper or The Pillsbury Dough Boy to the house, well, who knows what strangeness may ensue?
Now, once upon a time in scary olde England, the Lee's brought home famous blues dude "Big Bill Broonzy" and their boy, young Alvin, ended up being a "Guitar God" fronting "Ten Years After". Alvin Lee made several hit albums, millions of dollars and drew plenty of rock fans who couldn't get enough of that wailing guitar.
Now, nearly Thirty Years Later, Alvin Lee returns with a new album, "I Hear You Rockin´", and a Saturday night gig at the venerable Ventura Theatre. The new album is a throwback to Ten Years After's 1966 self titled debut album. It's bluesy, but not boring, because Alvin knows too many licks to induce drowsiness. Alvin could also write those mean blues lyrics.
From "A Sad Song" a sample line: "My face in the mirror, reminds me of you. It's the one that you lied to, when you said you'd be true". But Ten Years After, among other things, is remembered for perhaps the most famous song, "I'm Going Home" on the endless "Woodstock" movie. Recently Alvin Lee, who speaks slower than he plays guitar, talked to me by phone from a Rhode Island hotel room.
Q. - Where's the old Ten Years After guys. Chick Churchill, Leo Lyons and Ric Lee?
AL. – We had a reformation in 1989 to support our "About Time" release. But we closed that down after a few months. It was kind of like getting back together with your ex-wife, it's fine for a couple of months. Leo, has his own band called "Kick" the other two, I've lost track of.
Q. – Ten Years After, like a lot of other British bands, started out as a blues band. How did you get those blues?
AL. – My father was always playing this ethnic blues stuff around the house, and both my parents played. Then one day, my father brought home Big Bill Broonzy, and there he was sitting in our living room playing, and blues was in my heart, from the time I was twelve years old. I took lessons for a year and learned all the chords, and I had my first band when I was thirteen, it was called, "The Jail Breakers".
Q. – What was it like making the jump from small clubs, to the giant venues that you played with Ten Years After?
AL. – It wasn't very satisfying playing the big arenas, but it was good as far as a pay check was concerned. But the sound was terrible, especially in those hockey arenas. The sound would go on for thirty seconds after we'd quite playing. Also, they didn't have security staff back then, but real police officers with guns. You can't hear anything, you can't see anything, except for the backsides of policemen. It just wasn't very conducive for having fun.
We used to do songs like "Woodchoppers Ball" but these songs didn't work at all in a big room. Again, the sound becomes really heavy and we loose the "Rock `n´ Roll. Then when we'd play a little club, there'd be trouble outside, because everyone couldn't get in. I just wanted to enjoy what I was doing, but I wasn't enjoying that at all.
Q. – So being a "Rock Star" in the 1960's and 1970's was good or bad for you?
AL. – Absolutely, good and bad. I always wanted just to be a blues guitarist, and I don't think I was quite ready for all that went with it, and I had what they refer to as "Head Problems".
There were a lot of responsibilities, especially with the media which were so overwhelming.
I'd do twelve of these interviews in a day. Then we'd tour for three months straight, then get two days off, then they'd call and say, "You're in the studio next week – hope you have the songs ready".
Q. - Ten Years After went away when you guys changed your record labels and released "A Space In Time" In the 1970's (1971) What happened there?
AL. – It was entirely coincidental. "A Space In Time" is about the time off that I managed to take off, to work on the album. They'd be telling me, "Alvin, you can make a millions of dollars in the next six months". But I thought, "I just made a million dollars in the last six months, and it's not doing me any good". Anyway, I thought I wrote a lot of good songs for that album. No longer do I let the pace of work interfere with the creative forces. This will be just a five week tour.
Q. – Do you still play Ten Years After songs?
AL. – Of course I still do, and "I'm Going Home" is the last song. But for awhile I quit playing it. When we'd do a gig I could hear people shouting for "I'm going Home" after the first song and I'd tell them, "So, go home then". You know, Jimi Hendrix got tired of playing "Hey Joe". Then in 1979 or 1980 I saw Jerry Lee Lewis playing in Birmingham, and he was going through his country and western phase at the time, and he didn't do any of his hits, I was very disappointed. It made me realize, that if I didn't play the songs that people wanted to hear, they wouldn't want to come back and see me.
Q. – What's Alvin Lee's brand of blues?
AL. – We were doing stuff that was called blues rock at the time, then it became underground rock, then it was psychedelic rock, but it was all the same thing, really. It's basic root blues, high energy. I don't describe it, I just play it.
Q. – I read a review once that said you were just "ten fast fingers and a pretty face". What did the critics get wrong about you?
AL. – I suppose it was the whole "Captain Speed Fingers" thing, the fastest guitar player, and all that. I never tried to be the fastest; I even tried to slow myself down. A lot of these new guys can play ridiculously fast, but there's no light and no shade, and most of them run out of licks in a few minutes, anyway. Sometimes, it actually sounds faster, if you play slower.
Like the song says, I want to keep on rockin´. Those old guys like John Lee Hooker, who must be what, 80? And he's still going strong!
Details:
Alvin Lee with Nine Below Zero
The Majestic Ventura Theatre, 26 Chestnut Street
Saturday 8:00 PM
Tickets Cost: $16.50
To Stay Happy, Guitarist Alvin Lee Only Needs A Bumper Crop of Blues:
Article by Michael Kinsman - Staff Writer
Date Book:
Alvin Lee with Nine Below Zero, 9 tonight.
Coach House San Diego (formerly The Café)
10475 San Diego Mission Road, Mission Valley. $16.50; 563-0024.

Reprinted from original article from the San Diego Union Tribune from November 16, 1994
Alvin Lee, the hell-on wheels guitarist best remembered for searing the crowd with his impassioned blues-rock at the 1969 Woodstock festival, is looking for eye contact. On the verge of his first U.S. tour in four years, he's spent only three days practicing with the band Nine Below Zero, trying to get the feel of the music. "Eye contact is very important to that", the British guitarist says from New Jersey. "You can know the music, but you've got to get the feel, too. A lot of times if you see the eyes of the gentleman, you can see if they're getting it. Some things just come with a nod and a wink."
Twenty-five years after his incendiary Woodstock performance with Ten Years After on "I'm Going Home", Lee is excited by the prospect of still playing music for people. "All I've ever gotten out of music is the pleasure of playing it," says the 49-year old singer-guitarist, who appears tonight at the Coach House San Diego (formerly The Café in Mission Valley). "Everything else is secondary."
Lee's finest public moment-the scorching Woodstock performance-may have also been his most distressing professional moment. "That was really sort of the beginning of the end, strange as that sounds," he says. "As soon as the movie came out, it sort of boosted Ten Years After to another level. We started playing ice-hockey arenas, and it started getting out of hand. "There would be this horrible sound ringing around the roof of the arena, and I'd be on stage looking at the backs of policemen with cotton balls in their ears. I like places where you can react with the audience, but that wasn't happening. I had no feel." Lee said, the arena shows forced the band to change its sound. "We sort of auditorium-alized it," he says, coining a term. "It was sad because that really was the end of the band."
The band lumbered on the road for a few years, eventually calling it quits in 1976. An outgrowth of several years of teen-age experimentation, Lee's Ten Years After had earned a reputation as a British blues band in the mold of Fleetwood Mac and Savoy Brown and had risen high to pop stardom in 10 years. "I never really wanted to be a rock star", Lee says, "I just wanted to be a blues player."
He remembers that his father collected jazz and blues records, particularly chain-gang and prison work songs. "I was pretty lucky, really, to be growing up around that," he says. "My father listened to traditional jazz, some swing…I guess he was basically a bebopper. We had a guitar that he would fool around with, but he couldn't play much. He would plunk on it."
A key moment for him came the evening his parents invited American blues man Big Bill Broonzy to their Nottingham home after a concert. "I was 12 years old and they woke me up," he says. "I was sitting on the living-room floor looking up at this giant black man playing blues. That's when I decided I wanted to play the blues".
Lee forgot his clarinet lessons and started learning guitar chords. Soon enough, he heard a Chuck Berry record and knew he was hearing his future. "Chuck Berry sought of brought it together for me," he says. "He was the first guy to put the energy into the blues." And while pop music grew in the 60's to encompass social conscience, Lee was having none of it. "Music should stand on its own," he says. "I never liked those deep heavy messages. I liked the fun in music. I'm sort of a Don't Step On My Blue Suede Shoes-Come On Over, Baby, There's A Whole Lotta Shakin' Going On, kind of guy.
Eventually, Lee's blues became supercharged rock, dependent on his lightning-quick playing. "In a way, I think I may have started this frenetic guitar-soloing stuff," he says. "They used to call me Captain Fast Fingers, but I always tempered it with slow parts. The dynamics really are what music is all about, not how fast you can play. What Lee enjoys is playing guitar riffs that are melodic and graceful. On his "I Hear You Rockin´ " recording released earlier this year, he mixes his leads with the slide guitar of friend George Harrison. Lee has been recording with Harrison on and off since 1973 and until a few months ago lived only a few minutes away from the ex-Beatle west of London.
"We have the sort of relationship where we can pop in on each other", Lee says. "I think he likes that because his life is made of appointments. He doesn't have many friends who drop in for a cup of tea, play guitar for 10 minutes and then leave. We both seem to enjoy those moments."
Lee refused to participate in last summer's Woodstock festival, fearing that the magic of 1969 was being sold out to greed. "I have good memories of Woodstock," he says, "but I didn't want to repeat something that had been an accident. This time it just seemed like there were a lot of people trying to make some money. If they really wanted to have a Woodstock festival, I think they should have had people like Michael Jackson and Bon Jovi. The first Woodstock had all the biggest names of the day. Why shouldn't this one?
For now, Lee is happy to be playing music that people want to hear in cozy clubs. "It's a good thing for that." He says. "It's too late for me to get a proper job."
---
Note: The concert was really a two night event, that took place on November 6th and 7th 1994. The exact location was San Juan Capistrano, California. The concert was recorded and released as a bootleg, the cover of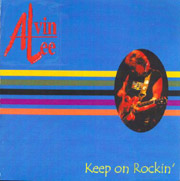 which can be seen below.
Alvin Lee's backing band, Nine Below Zero at that time consisted of:
Garry McAvoy (ex Rory Gallagher) on bass guitar
Brendan O´Neil on drums
Alan Glenn on guitar and harmonica