| | | | | | | | | | |
| --- | --- | --- | --- | --- | --- | --- | --- | --- | --- |
| | | | | | | | | | |
| | |
| --- | --- |
| | 1998 |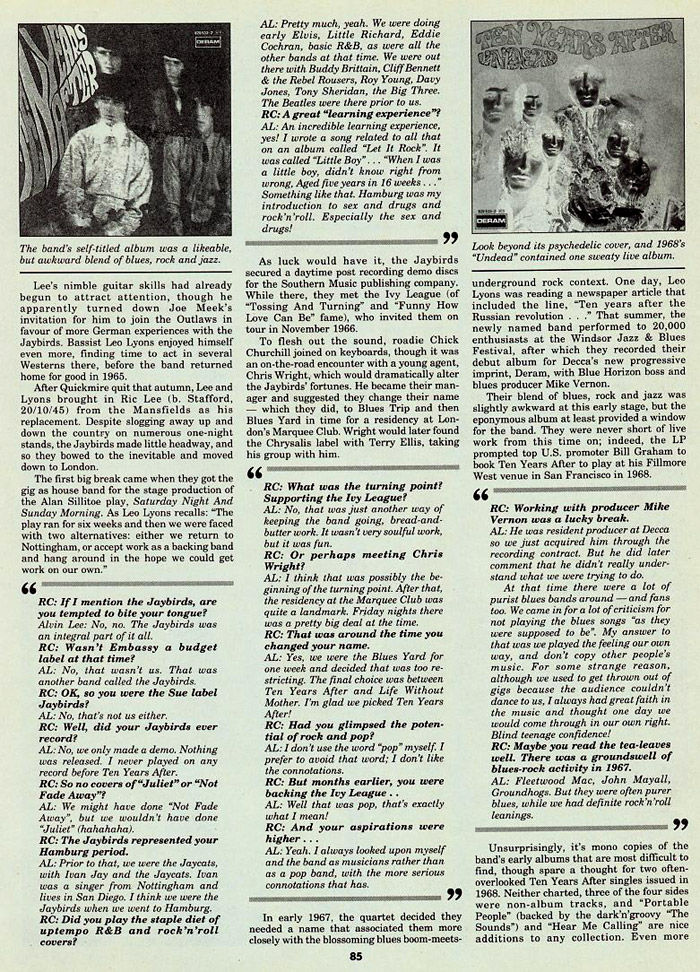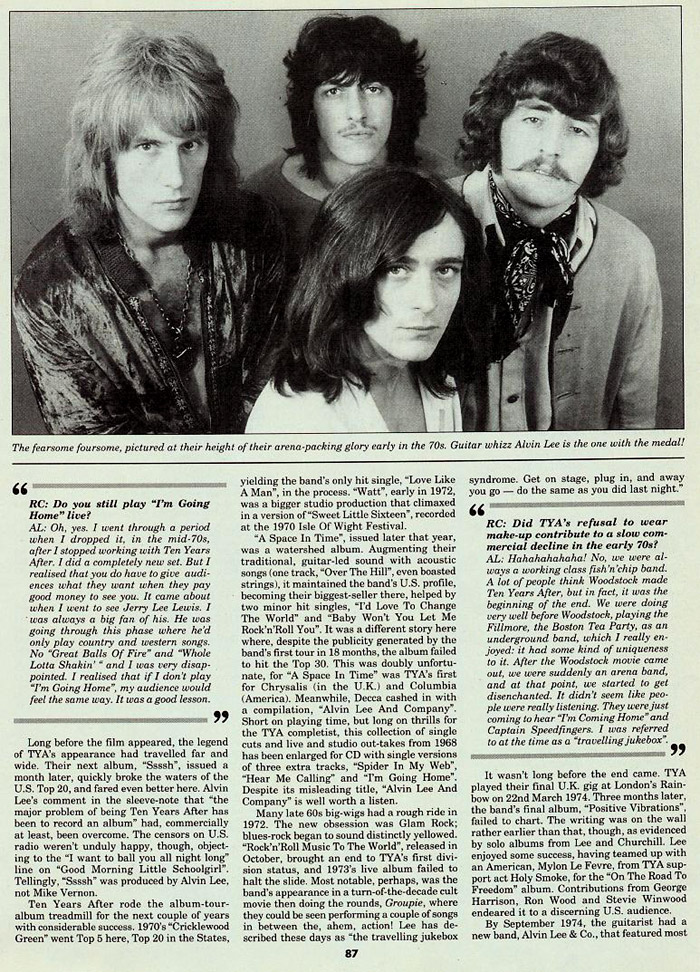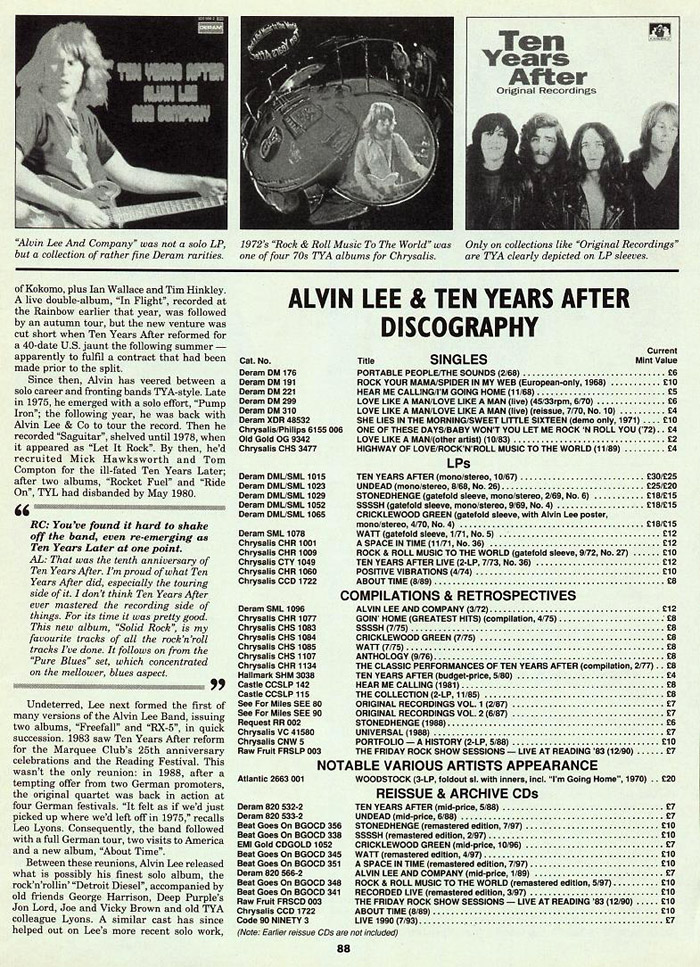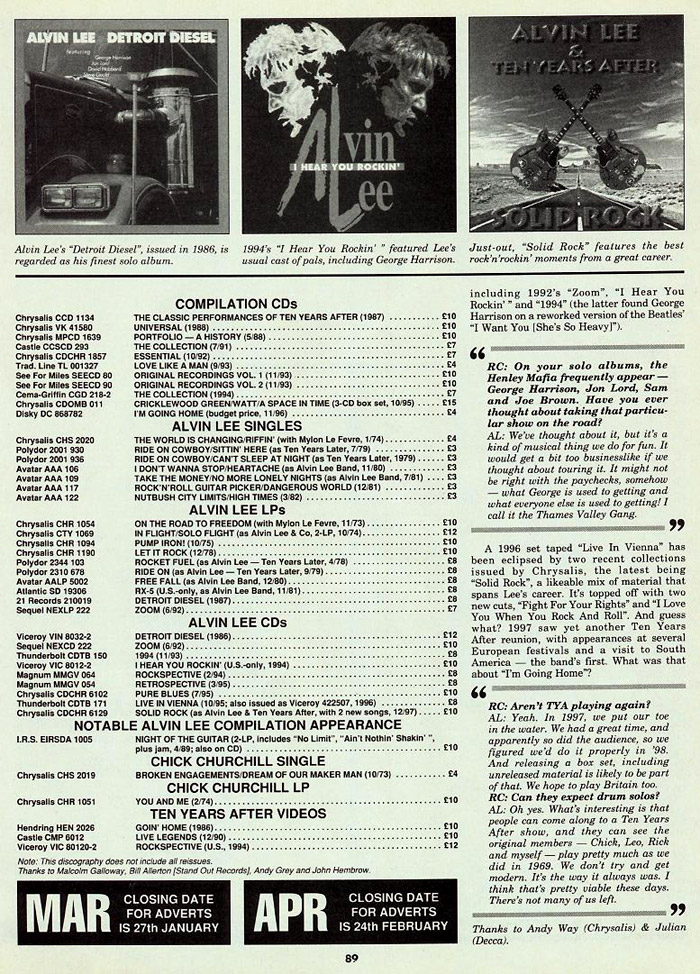 July 6, 1998
Don Law is a leading concert promoter in New England where it owns and operates the Great Woods Center for the Performing Arts, a 20,000 seat amphitheater between Boston and Providence. Great Woods has consistently been one of the country's top amphitheaters in both financial performance and artistic preference. In recent years, the facility has averaged approximately 60 shows annually with over 600,000 in attendance. Additionally, Don Law operates the Harborlights Pavilion, a 4,600 seat venue in Boston and the Orpheum Theater, a 2,800 seat facility specializing in theater production and smaller concert acts. The company also promotes other shows throughout the region, recently averaging over 160 events each year. Included in the acquisition is Next Ticketing, which is the sole ticketing operator for all Don Law events as well as for several third party venues.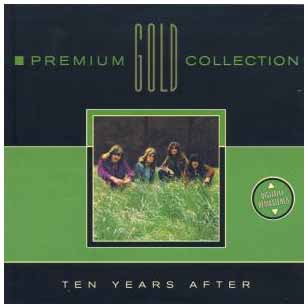 Ten Years After – The Premium Gold Collection – Released August 10, 1998
From Robert Brown
I just purchased this disc online as a German Import. The sound quality is killer as it was recently re-mastered from the original source tapes. The song selection is excellent and I personally believe this is better than any other "Best Of" Ten Years After collection. The only problem with the song selection, in my opinion, is that the single edit of "Love Like A Man" is included, which omits Alvin Lee's frenetic guitar solo. That said, check out his guitar work on "I'm Coming On" this solo is guaranteed to send shivers down your spine.
"If You Should Love Me" starts off as an acoustic blues tune, but builds up throughout with layers of guitars and Alvin screeching like Janis Joplin by the end of the song. Another great blues jam, entitled "I Woke Up This Morning" features yet another fantastic solo and a very cool psychedelic ending, that will leave your head spinning. However, as a Ten Years After enthusiast, who already owns all of their other albums, the best part for me is the inclusion of relatively obscure songs like: "Hard Monkeys" and "Nowhere To Run" which have some folk and soul influences respectively. These songs still sound fresh and energetic, in this day of homogenized synthesizer music. This cd is very highly recommend for anyone who wants to know what real music is all about.
From Dan Jasper – Victoria, British Columbia Canada
If you're looking for good rock, blues and jazz fusion … this cd should be number one on your list. Ten Years After, have since their first album back in 1967, cranked out the best music on this planet. This cd is a sampling of just what you will get on any of their issued cd's. It's nothing short of fantastic, in fact I'd say these four musicians are the most talented on Earth. Alvin Lee, Leo Lyons, Chick Churchill and Ric Lee – have honed their God given talents to a status of legendary. Listen to the quality of the music and see if you can resist buying other albums of theirs.