Where Kokomo and Alvin Lee Intersect:
Who was Kokomo?
Kokomo were formed in May of 1973, directly from the ashes of two other bands,
"Arrival" and "Joe Cocker's Grease Band". Their name was taken from an Aretha Franklin song called " First Snow In Kokomo". Kokomo is a little town in Indiana, Illinois U.S.A.
The band was fronted by Tony O'Malley. Kokomo was an amazing live band during the 1970's before they achieved great success and cross over appeal, even in the discotheques!
It was great for dancing, especially during the late evening hours for unwinding sweaty dancers. The song "I Can Understand It" is a cover version of Bobby Womack's and it became their smash hit from their first – self titled album, which was released in 1975.
Alvin Lee used the Kokomo singers to great success on his 1974 live "In Flight" album.
As for me, I hate disco, dance music and most cross-over music of any kind. But I found Kokomo to be formed of excellent musicians, good vocals, funky jazzy rhythms and just good time music in general. This band, was one of the top shelf bands to come out of the 1970's.
Most of all, their music still holds up as well today as it did back then – which is so unusual and extraordinary. I'm impressed.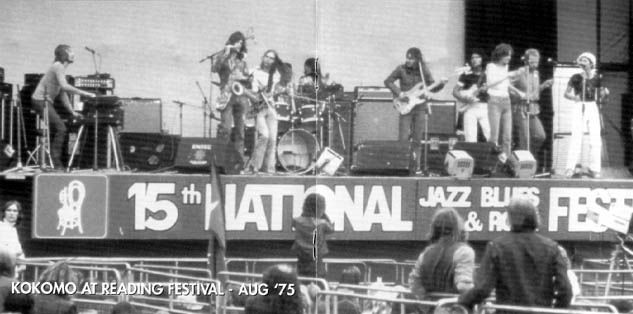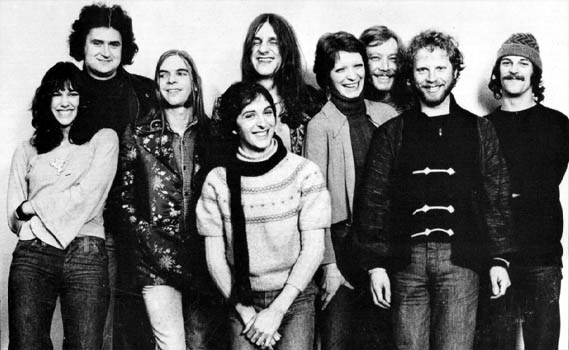 Record Mirror Magazine – May 29, 1976
Kokomo Opening For The Average White Band
At The Palace Theatre Manchester, England
An outstanding performance by the Average White Band, was given in Manchester's Palace Theatre, on their first ever British tour. The all familiar chords of "Cut The Cake" opened the show, and cut more than a little piece of applause from the audience. This was followed by two tracks from the album, "Cut The Cake" – "Schoolboy Crush" and "If I Ever Lose This Heaven". For the first time the band played their new single, "Everybody's Darling". A fairly heavy number, enjoyable, but did not quite reach the high standard of their previous hits. Then, a track from their new album, reverted to the almost unique flavour Average White Band give to their music. Their obvious enjoyment as they sang of tender loving care, "TLC"- reached the audience and created an electric atmosphere, which grew as the concert continued. Definitely, the most exciting number was their rendering of, "I Heard It Through The Grapevine" – the encore to a standing ovation, which lasted eleven minutes. The crowd left their seats, and were invited to a "sing-a-long with Hamish" as he turned the microphone towards them. This almost slight touch of humour completed the feeling of sheer delight throughout the concert hall.
The support band "Kokomo" proved to be a pretty fine act, varied in their material and they certainly helped create the magnetic – "band / audience" involvement.
Review by Hon Perry