Enjoy Mikkel and Wicki's review of Alvin Lee's concert
in Lillehammer, Norway - 10 May 2008:

Hi Brigitte & Dave !

We are just back from Lillehammer after a great trip. A beautiful 130 km drive up from Oslo with snow still on the mountains even though it was 23 degrees in the valley.

I was lucky enough to meet Alvin and Evy in the hotel bar the night before the show, and he signed my 1965 ES 335 and a picture of me holding his 1960 Strat ( see attach ). Unfortunately he couldn´t remember having owned the ES 335 as I was told when I bought it, but as he said " I´ve had so many guitars so who knows.............. " He played it for a while which was cool too. Lots of people wanted a piece of him, so I didn´t get to ask him if he knew who got the Isle of Wight 345, and other questions, but it was of course fantastic to meet him.

The next day he played on the main stage, and Wicki and I was way up front. I´m happy to say that it was one of the very best concerts I have ever seen him play, if not the best ! ( I have seen 7 before ). His playing was superb and he was smiling and giving it all.As you can see on one of the pictures he also played blues harp and used it for slide on the solo. He played a great selection of his greatest hits and a couple of tunes from his new Sagitarius.

Alvin got a special connection with Wicki ( who had her red dress on ) and it was great to see him pointing directly at her when he said " Baby I´ll play the blues for you " and " comming to get you one more time " in I´m Going Home. After the last tune he threw his plecktrum directly down to her ( a great memory ) !!!

It was the first time I saw the drummer and the bass player, and I think they did a great job backing Alvin. The bass player used an old upright bass for some tunes. Amazing how big the trio could sound, and in my ears much better than the 3 guitarists and 2 drummers that Dickey Betts used after Alvin ( It must have been a tough job to go on stage after Alvin ! ).

As you can see my pictures are a bit graney, as I´m not a skilled photografer, but I think it is a pretty good effect on all us folks over 50. Feel free to use what you want on your great site.

I hope you are enjoying spring in Germany and sends you all the best from Denmark !!! Mikkel & Wicki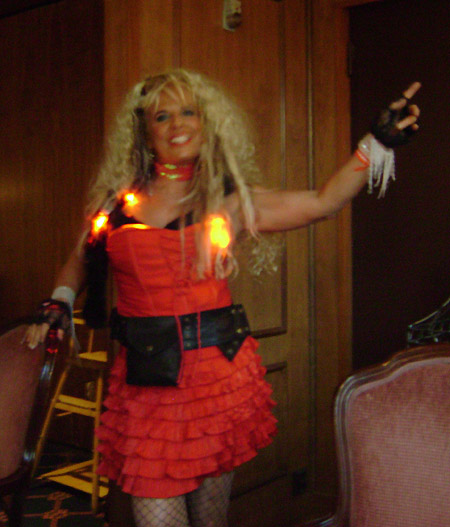 Thank you Wicki and Mikkel for sharing your review and photos with all of us!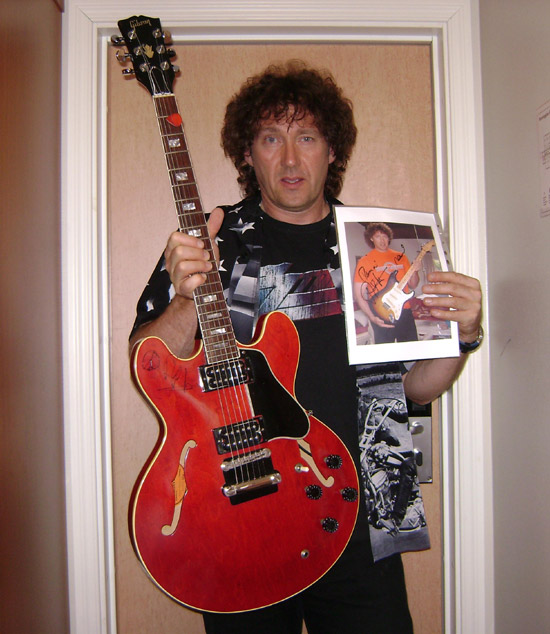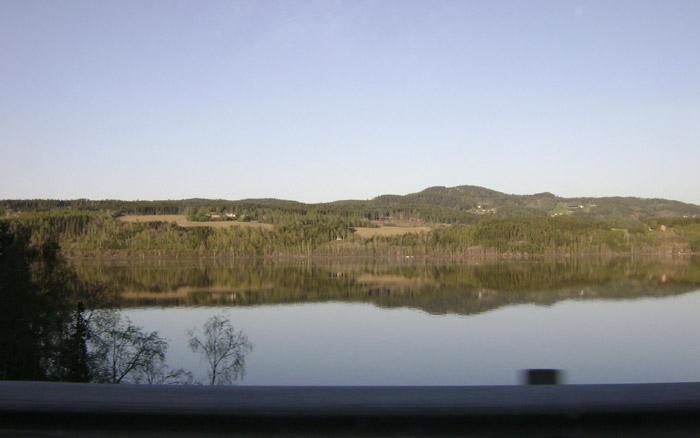 Nice view of Lillehammer, Norway